EEOC Settles Sexual Hostile Work Environment Case Claiming Male Employee Was Harassed By Female Supervisor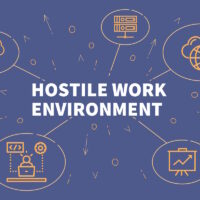 In a press release issued on December 4, 2019, the U.S. Equal Employment Opportunity Commission (EEOC) announced that it has entered into a Consent Decree to settle a sexual harassment lawsuit against Chipotle Mexican Grill, Inc. (Chipotle).On September 18, 2017, the EEOC filed the sexual harassment lawsuit, United States Equal Employment Opportunity Commission v. Chipotle Mexican Grill, Inc., Case No. 5:17-cv-05382, in the U.S. District Court for the Northern District of California after initially attempting to reach a pre-litigation settlement through its statutorily mandated conciliation process. 
The EEOC brought the sexual harassment lawsuit pursuant to Title VII of the Civil Rights Act of 1964 (Title VII) on behalf of a former employee of Chipotle, Austin Melton (Melton). Title VII prohibits sexual harassment that creates a hostile work environment. This occurs when an employee is subjected to sexually harassing behavior that is sufficiently severe or pervasive to alter the conditions of his or her employment and create an abusive working environment. In Meritor Sav. Bank v. Vinson, 477 U.S. 57 (1986), the U.S. Supreme Court determined that employees are not required to run a "gauntlet of sexual abuse in return for the privilege of being allowed to work and make a living." In this article, our Marion County, Florida sexual harassment lawyers explain the EEOC's allegations against Chipotle and the Consent Decree.
Employee Claims Egregious Sexual Harassment
In August 2012, Melton began working as a Service Manager at Chipotle's restaurant in Cupertino, California. In April 2015, Melton was transferred to Chipotle's restaurant in San Jose, California. After this transfer, according to the EEOC, Melton was subjected to a sustained campaign of sexually harassing behavior by the restaurant's female General Manager. The unwanted physical conduct of a sexual nature by the General Manager towards Melton included slapping, groping, and grabbing Melton's buttocks and groin area. The General Manager also made sexually charged comments to Melton, such as: "I'll pay for sex," "I want to watch you have sex with your girlfriend," and "I want a threesome with you and your girlfriend."
The General Manager also frequently talked about her sex life and about her desired sexual partners in front of Melton. On several occasions, the General Manager used vegetables to simulate sex acts. The General Manager also direct-messaged Melton and other employees Instagram pictures of herself in her underwear. The General Manager further subjected all employees to a sex "scoreboard," which she posted in her office. Each day, she asked employees, including Melton, whether they had intercourse the previous evening. If employees said "yes" or refused to participate, the General Manager check the box for "yes" on the scoreboard.
In early September 2015, Melton and another employee complained to the General Manager's supervisor about the sexually harassing behavior. Because the General Manager's harassment continued unabated, Melton made another complaint to the General Manager's supervisor in October 2015. Despite Melton's complaints, Chipotle failed to take prompt and effective remedial action to prevent the General Manager's sexually harassing behavior from continuing. Because the sexual hostile work environment harassment continued despite his complaints, Melton was forced to resign his employment in late October 2015.
Consent Decree Compensates Harassment Victim
In the Consent Decree settling the lawsuit, which was signed by U.S. District Court Judge Beth Labson Freeman on December 2, 2019, Chipotle agreed to pay $95,000 to resolve the sexual harassment case. In the Consent Decree, the EEOC required Chipotle to provide training on sexual harassment to all employees, including instructions on Title VII's prohibitions against sexual harassment and retaliation. In the Consent Decree, Chipotle was also required to take measures to protect the rights of Melton, including responding in a neutral manner to any job verification or job reference request.
Sexual Harassment Victims Protected By Federal Law
The EEOC is the administrative agency of the United States responsible for interpreting and enforcing federal laws prohibiting employment discrimination, including sexual harassment. In enforcing the federal anti-discrimination laws, the EEOC is also authorized by federal law to bring lawsuits on behalf of employees who were subjected to a sexual hostile work environment. In a press release issued by the EEOC on December 4, 2019 regarding the case, a trial attorney for the EEOC, James H. Baker, stated that "Austin [Melton] was simply trying to do his job, as he worked to support himself and his girlfriend." "He faced conditions," Mr. Baker added, "no employee should have to accept in exchange for a paycheck."
Consultation With Ocala Sexual Harassment Lawyers
Based in Ocala, Florida and representing employees throughout Central Florida, our Marion County Florida sexual harassment attorneys helping sexual harassment victims. If you have been subjected to a sexually hostile work environment or have questions about an employer's obligation to protect you from sexually harassing behavior at work, please contact our office for a free consultation with our Marion County, Florida sexual harassment lawyers. Our employment law attorneys take sexual harassment cases on a contingency fee basis. This means that there are no attorney's fees incurred unless there is a recovery and our attorney's fees come solely from the monetary award that you recover.