EEOC Sex Discrimination Lawsuit Claims Central Florida Woman Denied Job Because It Was A "Man's Environment"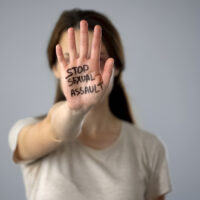 For the past two decades, our Ocala, Florida sex discrimination attorneys have fought for the rights of Florida employees who have endured employment discrimination. Having litigated employment discrimination cases in Florida courts for more than twenty years, our Marion County, Florida sex discrimination lawyers know that women continue to face significant disadvantages in their efforts to secure jobs customarily held by men. In this article, our Ocala, Florida sex discrimination lawyers explain how a recent sex discrimination lawsuit brought by the U.S. Equal Employment Opportunity Commission (EEOC) illustrates that women continue to endure systemic discrimination in jobs traditionally held by men. Indeed, as the EEOC's sex discrimination lawsuit demonstrates, employers still refuse to consider hiring women for "men's jobs."
Sex Discrimination Lawsuit
In a press release issued on April 27, 2021, the EEOC announced that it has filed a sex discrimination lawsuit against QualTool, Inc. (QualTool). On April 27, 2021, the EEOC filed the sex discrimination case, U.S. Equal Employment Opportunity Commission v. QualTool, Inc., Case No. 5:21-cv-00229, in the U.S. District Court for the Middle District of Florida. Before filing the sex discrimination lawsuit, the EEOC initially attempted to resolve the alleged unlawful discriminatory employment practices through voluntarily conciliation. Conciliation efforts having failed, the EEOC exercised its statutory right to resolve the alleged unlawful discriminatory employment practices through litigation in federal court.
Protection Against Sex Discrimination
The EEOC has filed a sex discrimination lawsuit pursuant to Title VII of the Civil Rights Act of 1964 (Title VII) on behalf of an individual, Christina Miller (Miller), who sought employment with QualTool. Under Title VII, employers forbidden from discriminating against employees and job applicants on the basis of sex. The EEOC claims that QualTool violated Title VII by failing or refusing to hire Miller because of her sex.
Discriminatory Failure To Hire Alleged
QualToold is a tools manufacturer in Tavares, Florida. In November 2017, Miller saw a job posting in a local paper advertising for positions at QualTool. The newspaper ad stated that QualTool was hiring general laborers and shift leaders for the first and second shifts. On November 10, 2017, Miller called QualTool and confirmed that the company was still accepting applications.
That same day, Miller drove to QualTool's office and filled out an application. After Miller filled out an application, a woman came into the office and asked Miller what she was applying for. Millers said that she was applying for positions on the second shift. The woman told Miller that she could not work the second shift because only men worked that shift. The woman also told Miller that it was a "man's environment." Miller explained that she was the only woman at her current job and that the "man's environment" did not bother her. The woman then took Miller's application from Miller's hands, not allowing her to apply. The EEOC contends that QualTool failed or refused to hire Miller for the second shift position because she is a woman.
Fighting For Sex Discrimination Victims
The EEOC is the administrative agency of the United States charged with interpreting and enforcing the federal employment laws prohibiting discrimination, harassment, and retaliation. In order to preserve and protect employee rights under the federal employment laws, the EEOC files lawsuits on behalf of employment discrimination victims, including employees and job applicants who have been discriminated against on the basis of sex.
In a press release issued by the EEOC on April 27, 2021, regarding the case, a regional attorney for the EEOC's Miami District Office, Robert Weisberg, explained that "unfortunately, some employers continue to rely on antiquated stereotypes about women to make hiring decisions." In commenting on the case, the Director of the EEOC's Miami District Office, Paul Valenti, observed that "employers cannot shut people out of jobs based on sex." "In bringing this case," Mr. Valenti added, "the EEOC is enforcing Title VII to protect women's right under federal law to equal opportunity to compete for jobs."
Ocala, FL Sex Discrimination Attorneys
Based in Ocala, Florida, and representing workers throughout Central Florida, our Marion County, Florida sex discrimination lawyers have fought for the rights of employees against discriminatory employment practices for more than two decades. If you have experienced sex discrimination in the workplace or have questions about your protection against sex discrimination under the federal employment discrimination laws, please contact our office for a free consultation with our Ocala, Florida sex discrimination attorneys. Our employee rights law firm takes sex discrimination cases on a contingency fee basis. This means that there are no attorney's fees incurred unless there is a recovery and our attorney's fees come solely from the monetary award that you recover.