EEOC Sues Temporary Labor Company For Sexual Harassment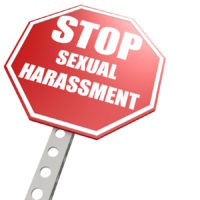 The U.S. Equal Employment Opportunity Commission (EEOC) recently announced that it has filed a sexual harassment lawsuit against Premier Employee Solutions, LLC (Premier) pursuant to Title VII of the Civil Rights Act of 1964 (Title VII). Under Title VII, employees are protected from sexual harassment which is sufficiently severe or pervasive to alter the conditions of the victim's employment and create a hostile work environment. As explained by the U.S. Supreme Court in Meritor Sav. Bank v. Vinson, 477 U.S. 57 (1986), employees are not required to run a "gauntlet of sexual abuse in return for the privilege of being allowed to work and make a living."
On September 28, 2018, the EEOC filed the lawsuit, Equal Employment Opportunity Commission v. Premier Employee Solutions, LLC, Case No. 1:18-cv-823, in the U.S. District Court for the Middle District of North Carolina after initially attempting to reach a pre-litigation settlement through its statutorily mandated conciliation process. The EEOC has brought the sexual harassment lawsuit on behalf of an employee of Premier, Sarah Isely (Isely). In this article, our Marion County, Florida sexual harassment lawyers explain the EEOC's allegations against Premier.
EEOC Allegations Of Sexual Harassment
Premier is an Arizona based company that provides temporary labor to companies. Isely began working for Premier in January 2016. Isely was assigned to work as a chopper at a produce production facility owned and operated by a company in Whitsett, North Carolina. Beginning in February 2016, a male employee of Premier began subjecting Isely to unwanted verbal and physical conduct of a sexual nature on a daily or nearly daily basis. The alleged sexually harassing behavior towards Isely included sexual touching, sexual comments, sexual propositions, and simulating the performance of oral sex on her.
In February 2016, according to the EEOC, Isely began complaining to employees of Premier about the unwanted sexually harassing behavior. Despite Isely's complaints, Premier failed to take prompt and effective remedial action to stop the sexual harassment. In March 2016, Premier instructed Isely to provide a written statement regarding her sexual harassment complaints. In her written statement, Isely stated that the male employee had grabbed her breasts and she had witnessed the male employee grab other women's buttocks. Isely also requested that Premier move her to a different shift. That same month, Premier transferred Isely to a different shift. Despite Isely's on-going complaints, Premier did not issue any written discipline to the male employee.
After she was transferred to a different shift, Isely continued to endure sexually harassing behavior from the male employee. According to the EEOC, the male employee continued to simulate the performance of oral sex on Isely three or four times a day for almost six weeks. In mid-April 2016, Premier terminated the male employee for reasons unrelated to Isely's sexual harassment complaints. The EEOC claims that the sexual harassment Isely experienced was sufficiently severe or pervasive to alter the conditions of her employment and create a hostile work environment in violation of Title VII.
Employers Must Prevent Sexual Harassment
The EEOC is the administrative agency of the United States responsible for interpreting and enforcing federal laws prohibiting employment discrimination, including hostile work environment sexual harassment. The EEOC is also authorized by federal law to bring lawsuits on behalf of victims of sexual harassment. In a press release regarding the case, the Regional Attorney for the EEOC's Charlotte District Office, Kara G. Harden, stated that "[s]exual harassment is always unacceptable and unlawful in any workplace." "Employers must take appropriate action," Ms. Harden added, "to stop employees from harassing other employees."
Free Consultation With Ocala Sexual Harassment Lawyers
Based in Ocala, Florida and representing employees throughout Central Florida, we have almost twenty years of experience representing sexual harassment victims in cases before the EEOC. If you have been subjected to a sexually hostile work environment or have questions about an employer's obligation to prevent sexual harassment in the workplace, please contact our office for a free consultation with our Marion County, Florida sexual harassment attorneys. Our employment and labor law attorneys take sexual harassment cases on a contingency fee basis. This means that there are no attorney's fees incurred unless there is a recovery and our attorney's fees come solely from the monetary award that you recover.