Elon Musk's SpaceX Faces Workplace Discrimination Claims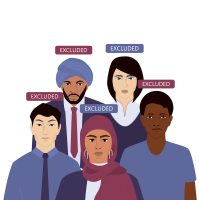 For more than two decades, our Citrus County, Florida employment lawyers have fought for the rights of employees who have been subjected to discrimination in the workplace in connection with their race. Discrimination can take the form of a hostile work environment, denied advancement opportunities, as well as wrongful termination. Racial discrimination is prohibited by federal and Florida state law.
Unfortunately, even the biggest companies, and even those who try to present themselves as being at the cutting edge of society, all-too-often engage in the same, age-old discriminatory practices. For example, Elon Musk's SpaceX faces yet another allegation of workplace discrimination in a recent lawsuit. In this article, our Citrus County, Florida employment lawyers discuss the allegations against SpaceX and how they amount to unlawful racial discrimination in the workplace.
Former Employee Claims SpaceX Fired Him Because of His Race
A former SpaceX engineer in Florida recently filed an employment discrimination lawsuit against SpaceX, the aerospace manufacturer founded by tech mogul Elon Musk. The former engineer claims he experienced discrimination and harassment in the workplace and was ultimately terminated from his position for unlawful, discriminatory reasons. After his termination, he filed a complaint with the U.S. Equal Employment Opportunity Commission (EEOC) and the Florida Commission on Human Relations. Subsequently, he filed a lawsuit against SpaceX in federal district court in Orlando.
According to the complaint, the former SpaceX engineer was subjected to discrimination based on his race and national origin, as well as to retaliation and breach of contract. He claims that he was subjected to "wanton ridicule, intimidation, interference with his performance, and false statements about his performance." Additionally, he alleges that he was not given the training necessary to perform his work duties, while his white contemporaries were given proper training and access to the necessary resources.
In particular, the plaintiff alleges that he and two white colleagues worked on a fairing recovery program, whose task involved recovering large pieces of launched rockets. He claims that, due to the newness of the project, neither he nor his colleagues were initially familiar with the program. One of his colleagues was given several days of training in California, while the other had ample access to the engineers who designed the fairing system. The plaintiff requested similar training in order to perform his duties properly, but he was denied access. As a result, he felt "humiliated and isolated" and that "his work performance was sabotaged."
He further claimed that his white colleagues made several errors that cost the company millions, but faced no punishment, while he was punished for similar mistakes. His complaint also alleges he was paid less for performing the same duties as his non-Asian counterparts.
SpaceX, for its part, denies the allegations. According to the company's position statement to the EEOC, the plaintiff's manager terminated the plaintiff based on allegations that the plaintiff made inappropriate facial expressions during a group interview event. They claim the plaintiff made odd expressions in response to the answers provided by the candidate, which made the candidate "feel uncomfortable."
The recent lawsuit follows an earlier Department of Justice investigation into SpaceX's hiring practices after complaints that the company unfairly discriminated against non-U.S. citizens in its hiring processes.
Citrus County, FL Employment Lawyers
Based in Ocala, Florida, and representing workers throughout Central Florida, our Citrus County, Florida employment attorneys have litigated racial discrimination cases in Florida courts for more than twenty years. If you have experienced wrongful termination or racial harassment in the workplace, or if you have questions about your rights as a racial discrimination victim under federal employment discrimination law, please contact our office for a free consultation with our Inverness, Florida employment lawyers. Our employee rights law firm takes racial discrimination cases on a contingency fee basis. This means that there are no attorney's fees incurred unless there is a recovery and our attorney's fees come solely from the monetary award that you recover.