Employee Threatened With A Noose Worked In Racial Hostile Environment EEOC Lawsuit Claims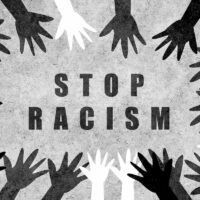 In a press release issued on June 3, 2020, the U.S. Equal Employment Opportunity Commission (EEOC) announced that it has filed a racial harassment lawsuit against CCC Group, Inc. (CCC Group). On Jun 2, 2020, the EEOC filed the case, U.S. Equal Employment Opportunity Commission v. CCC Group, Inc.,Case No. 1:20-cv-00610, in the U.S. District Court for the Northern District of New York after initially attempting to remedy the alleged racial harassment through its statutorily mandated conciliation process.  Unable to secure from CCC Group an acceptable agreement through informal methods of conciliation, the EEOC moved forward with addressing the alleged racial harassment through litigation.The EEOC has filed the racial harassment lawsuit pursuant to Title VII of the Civil Rights Act of 1964 (Title VII) on behalf of a former employee of CCC Group, Gary Williams (Williams). Under Title VII, it is an unlawful employment practice for employers to discriminate employees because of their race. Racial harassment is a form of race discrimination made an unlawful employment practice by Title VII. The EEOC contends that CCC Group violated Title VII by creating and maintaining a racial hostile work environment. In this article, our Sumter County, Florida racial discrimination lawyers explain the EEOC's allegations of racial harassment against CCC Group.
EEOC Alleges Unlawful Racial Harassment
CCC Group is a construction company. Williams, who is African-American, began working for CCC Group as an ironworker journeyman in May 2016. Williams was employed at CCC Group's construction site located in Ravena, New York. Throughout his employment, according to the EEOC, Williams and other African-American employees were subjected to "numerous racist, stereotypical, and demeaning comments, slurs, jokes, and threats."
The EEOC alleges that white employees regularly referred to African-American employees as "gorillas" and "monkeys." White employees also referred to African-American workers as lazy and complained that they took too long to complete job tasks. White supervisors also subjected African-American employees to harsher working conditions compared to their white co-workers. For example, white supervisors assigned African-American workers to menial tasks and more physically demanding jobs. Similarly, white supervisors assigned African-American employees to work outdoors in the cold winter months while white employees were assigned to work indoors.
Employee Subjected To Racist Comments
The racist abuse hurled at Williams included calling him "boy," "Chicken George," and "Buckwheat." One white co-worker "repeatedly boasted to Williams that [his] ancestors had owned slaves and given their last name to slaves." Williams was also told by white co-workers that he walked funny because slaves had to get used to walking while picking cotton and putting it in a bag. Another white co-worker allegedly told employees, in front of Williams, that he could not be seen outside of work with Williams because it would negatively impact his ability to join a white supremacist group.
On one occasion, a white co-worker asked Williams if he want to go trick-or-treating with him, stating: "you don't even have to dress up. I will dress in white and put a noose around your neck and we'll walk down the street together." On another occasion, a white foreman tied a rope into a noose and laid it on the ground to ensnare Williams. As Williams approached the noose, the white foreman dragged the noose on the ground in front of Williams. The EEOC claims that although Williams and other African-American employees complained about the racial abuse they experienced, CCC Group "did nothing and the harassment continued unabated."
Fighting Against Racial Harassment
The EEOC is the administrative agency of the United States responsible for interpreting and enforcing federal civil laws prohibiting employment discrimination, including racial harassment. In enforcing the federal civil rights laws, the EEOC is also authorized by federal law to file lawsuits on behalf of employees who have required to work in a racial hostile work environment. In a press release issued by the EEOC on June 3, 2020 regarding the case, a regional attorney for the EEOC's New York District Office, Jeffrey Burstein, explained that "employers need to proactively prevent any behavior that creates a racially hostile workplace."
Consult With Wildwood Race Discrimination Lawyers
Based in Ocala, Florida and representing employees throughout Central Florida, our Sumter County, Florida racial discrimination attorneys have been representing race discrimination victims for more than twenty years. If you have experienced a racially hostile workplace or have questions about your protection against racial harassment at work, please contact our office for a free consultation with our Sumter, Florida racial discrimination lawyers. Our employee rights law firm takes racial discrimination cases on a contingency fee basis. This means that there are no attorney's fees incurred unless there is a recovery and our attorney's fees come solely from the monetary award that you recover.