Employer Unlawfully Fired Disabled Worker Rather Than Accommodate Her EEOC Lawsuit Alleges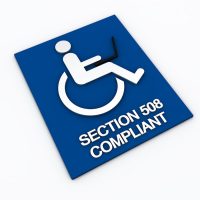 Having represented employment discrimination victims for more than two decades, our Citrus County, Florida unlawful termination lawyers know that disabled employees are routinely denied reasonable accommodations that will enable them to continue working. Instead of reasonably accommodating disabled employees, our Inverness, Florida unlawful termination attorneys have learned, many employers simply terminate their employment. In this article, our Citrus County, Florida unlawful termination lawyers explain how a disability discrimination lawsuit recently filed by the U.S. Equal Employment Opportunity Commission (EEOC) demonstrates that federal employment discrimination law protects disabled employees from being terminated when an employer denies them a reasonable accommodation that would have enabled them to perform the essential functions of their job and continue working.
Unlawful Termination Lawsuit
In a press release issued on September 2, 2021, the EEOC announced that it has filed a disability discrimination lawsuit against Agropur, Inc. (Agropur). On September 1, 2021, the EEOC filed the disability discrimination lawsuit, U.S. E.E.O.C. v. Agropur, Inc., Case No. 1:21-cv-00765, in the U.S. District Court for the Western District of Michigan after initially attempting to resolve the case through its conciliation program. Unable to reach a satisfactory resolution, the EEOC elected to remedy the alleged unlawful discriminatory employment practices through litigation.
The EEOC has brought the disability discrimination lawsuit pursuant to the Americans with Disabilities Act (ADA), as amended by the ADA Amendment Act of 2008, on behalf of a former employee of Agropur, a woman named Steeley (Steeley). The ADA makes discrimination against disabled employees an unlawful discriminatory employment practice. Under the ADA, it is also an unlawful discriminatory employment practice for an employer to fail or refuse to reasonably accommodate disabled workers.
The purpose of the ADA's reasonable accommodation requirement is to enable disabled employees to perform the essential functions of their job through accommodation so they can continue working despite their disability. Reasonable accommodations under the ADA include job restructuring, part-time work, reassignment to a vacant position, and a leave of absence for medical treatment and recovery. When an employer fails or refuses to reasonably accommodate a disabled worker, the employer has discriminated against the employee on the basis of disability in violation of the ADA.
Worker Claims Unlawful Termination
Agropur is a dairy processor that produces cheese, whey products, and dairy ingredients. After working as a temporary employee for about four months, Steeley was hired into a full-time position with Agropur as a machine operator at its facility in Grand Rapids, Michigan. The EEOC claims that Steeley has a disability within the meaning of the ADA due to dermatological disease, including eczema, severe dyshidrotic eczema, and an allergy to rubber and plastics.
During her employment with Agropur, Steeley started experiencing painful rashes on her hands as a result of wearing the mandatory gloves to operate her machine. In May 2018, Steely requested intermittent leave under the Family Medical Leave Act to address her need for leave related to her disability. This would have allowed Steeley to take a medical leave of absence when she was unable to work due to allergic flare-ups. Steeley's request was denied. Steeley also asked if she could wear a different type of glove to help protect her from allergic flare-ups. This request was also denied.
Despite denying Steeley's accommodation requests, the EEOC contends that Agropur did not offer Steeley any type of reasonable accommodation. Instead, Agropur fired Steeley on September 24, 2018 because she had exceeded the maximum number of allowable absences under the company's no-fault attendance policy. The EEOC claims that Agropur discriminated against Steeley in violation of the ADA by failing to provide Steeley with a reasonable accommodation for her disability and instead of discharging her for disability-related absences under its no-fault attendance policy.
Lawyers For Employees
The EEOC is the administrative agency of the federal government responsible for administering, interpreting, and enforcing federal employment discrimination laws. In fulfilling its mandate under federal law to eradicate unlawful discriminatory employment practices from the American workplace, the EEOC files lawsuits in federal court on behalf of employees who have been subjected to unlawful discriminatory employment practices, including employees who have been discriminated against on the basis of disability in violation of the ADA.
In a press release issued on September 2, 2021, regarding the case, a trial attorney for the EEOC's Detroit Field Office, Nedra Campbell, noted that "Agropur could have explored ways to accommodate this employee." "Instead," Ms. Campbell observed, "the company violated federal law using a no-fault attendance policy to discharge this employee." "This is a classic example," Ms. Campbell explained, "of how an employer caused itself a great deal of unnecessary trouble by refusing an accommodation request."
Citrus County Unlawful Termination Lawyers
Based in Ocala, Florida, and representing workers throughout Central Florida, our Citrus County, Florida unlawful termination attorneys have fought for the rights of unlawful termination victims for more than twenty years. If you have been unlawfully terminated or have questions about your rights as an unlawful termination victim, please contact our office for a free consultation with our Inverness, Florida unlawful termination lawyers. Our employee rights law firm takes unlawful termination cases on a contingency fee basis. This means that there are no attorney's fees incurred unless there is a recovery and our attorney's fees come solely from the monetary award that you recover.