Florida McDonald's Workers Fired After Filing Discrimination Lawsuit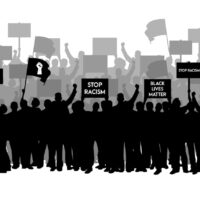 Having litigated race discrimination and retaliation cases in Florida courts for more than two decades, our Marion County, Florida race discrimination and retaliation lawyers know that employees are often fired for alleged behavior that employers ignore when done by employees of another race, especially when the terminated employees were already involved in legal claims brought against the employer. An employer's different treatment of employees who are not members of the same race is the most common form of race discrimination. An employer who terminates an employee after the employee brings claims of discrimination is guilty of wrongful termination and retaliation. Such behavior demonstrates clearly that when it comes to wrongful workplace behavior, where there is smoke, there is fire. In this article, our Ocala, Florida race discrimination attorneys discuss a case brought against McDonald's alleging racial discrimination and the employer's additional wrongful actions taken against plaintiffs in the lawsuit.
Workers Face Cut Hours, Menial Tasks, and Racial Comments
In July of 2020, three black employees at a McDonald's in Lakeland, Florida filed a lawsuit alleging that the corporate-owned restaurant was engaging in a pattern and practice of racial harassment, racial discrimination, and retaliation. According to the lawsuit, the company exposed the plaintiffs to a "racially hostile work environment" and punished them after they brought complaints.
They described a general manager who made racist comments and engaged in racially-charged behavior, including the following:
When a black customer requested grape jelly and ketchup, the GM stated that "it's always black people who want free stuff"
The GM stated that black people are "aggressive and trying to fight" and "all they want to do is smoke weed"
When the restaurant hosted a promotion giving free meals to essential workers like firefighters and nurses, the restaurant singled out black customers to ask for proof of employment, while non-black customers were not asked for identification
When the employees complained to corporate representatives about the GM's behavior, they were punished. The plaintiffs were forced to engage in physically difficult tasks such as sweeping the parking lot and cleaning under the grill, which were not part of their normal work tasks. They also allege their hours were reduced and that they were slapped with a variety of "trumped-up" disciplinary charges for conduct that other employees were not punished for.
Workers Fired After Returning from COVID-19 Quarantine
Two of the employees involved in the lawsuit were exposed to COVID-19 over the summer and went into quarantine leave. The employees claim that when they returned from quarantine, they were then fired. Attorneys for the two employees amended their complaint against the company to allege wrongful termination and retaliation, asserting that they were fired as a direct result of having filed their lawsuit earlier in the year. One employee was fired the day she got returned to work from quarantine, while the other was fired several days later.
McDonald's claims that the employees were terminated for reasons unrelated to the lawsuit. The amended complaint alleges that while one employee was fired for alleged "insubordination," in reality, he was set up for failure. He was written up for minor infractions like having a missing name tag, mistakes that other employees were never punished for. Plaintiffs allege that treatment of the two employees is symptomatic of widespread problems across McDonald's corporate locations, even as another lawsuit alleging workplace discrimination was filed against McDonald's in Rock Island, Ill.
Consult With Ocala, FL Race Discrimination, Wrongful Termination, and Retaliation Lawyers
Based in Ocala, Florida, and representing employees throughout Central Florida, our Marion County, Florida race discrimination attorneys have been fighting for race discrimination victims for more than twenty years. If you have been fired based on race or for exercising your legal rights, or if you have questions about your protection against race discrimination under the state or federal anti-discrimination laws, please contact our office for a free consultation with our Ocala, Florida race discrimination lawyers. Our employee rights law firm takes race discrimination and retaliation cases on a contingency fee basis. This means that there are no attorney's fees incurred unless there is a recovery and our attorney's fees come solely from the monetary award that you recover.