Job Applicant's Age Discrimination Lawsuit Alleging Employer Asked His Age Settled By EEOC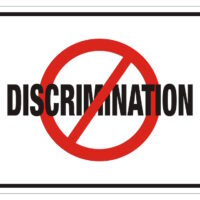 Having represented age discrimination victims for more than two decades, our Lake County, Florida age discrimination lawyers know that older workers continue to face substantial obstacles in their efforts to secure employment. As observed by the U.S. Eighth Circuit Court of Appeals in Hilde v. City of Eveleth, 777 F.3d 998 (8th Cir. 2015), "one purpose of the [Age Discrimination in Employment Act] is to ensure that candidates are evaluated on their merits on not their age." In this article, our Leesburg, Florida age discrimination attorneys explain how a recent age discrimination case brought by the U.S. Equal Employment Opportunity Commission (EEOC) demonstrates that an age-based discriminatory failure to hire case may be proven through evidence that an employer asked an older job applicant his or her age during the interview or hiring process.
In a press release issued on February 8, 2021, the EEOC announced that it has entered into a Consent Decree to settle an age discrimination lawsuit against United Precision Products Co., Inc. (United Precision). On June 14, 2020, the EEOC filed the sexual harassment lawsuit, U.S. E.E.O.C v. United Precision Products Co., Inc.,  Case No. 2:20-cv-10930, in the U.S. District Court for the Eastern District of Michigan. In the Consent Decree, which was endorsed by U.S. District Court Judge David M. Lawson on February 8, 2021, United Precision agreed to pay $60,000 to resolve the age discrimination lawsuit.
Age Discrimination Victims' Rights
The EEOC brought the age discrimination lawsuit under the Age Discrimination in Employment Act (ADEA) on behalf of an individual who applied for employment with United Precision, Michael Gray (Gray). Under the ADEA, employees and job applicants are protected from discrimination on the basis of age. The ADEA's protection against age discrimination extends to all employees and job applicants who are at least forty years of age. The ADEA prohibits age discrimination in all aspects of employment, including hiring, pay, demotion, promotion, work assignments, and termination. The EEOC claims that United Precision violated the ADEA by refusing to hire Gray because of his age.
Job Applicant Claims Not Hired Based On Age
United Precision is an aerospace components manufacturer based in Michigan. In August 2017, Gray applied for an open machine operator position at United Precision's factory in Dearborn Heights, Michigan. The EEOC contends that Gray was qualified for the position based on his experience, skills, and background. Gray was sixty-four years old when he applied for the position. Gray was referred to United Precision by an employee-leasing company, Advance Staffing.
On August 17, 2017, Gray was interviewed by the Plant Superintendent for the machine operator position. During the interview, according to the EEOC, the Plant Superintendent asked for and received Gray's age, driver's license, and date of graduation from high school. After learning Gray's age, the Plant Superintendent then remarked that Gray looked good for his age.
After the interview, Advance Staffing contacted United Precision on August 17, 2017 by email to follow up on Gray's interview. On August 21, 2017, the Plant Superintendent responded to Advance Staffing's email and indicated that he was concerned that Gray did not have the desire to be in the workforce long-term. Later that same day, Advance Staffing emailed a reply to the Plant Superintendent informing him that Gray intended to work for at least another ten years. United Precision never responded to this email and never hired Gray. Having asked and learned Gray's age during the job interview, and having remarked about hiring Gray being a concern because he allegedly did not intend to stay in the workforce long-term, the EEOC contends that United Precision violated the ADEA by denying to hire Gray because of his age.
Attorneys For Age Discrimination Victims
The EEOC, which is an administrative agency of the federal government, is responsible for interpreting and enforcing the federal employment laws prohibiting discrimination, harassment, and retaliation. As part of its efforts to eradicate employment discrimination and take action against employers who discriminate against employees or job applicants on the basis of age, the EEOC brings lawsuits on behalf of age discrimination victims. In a press release issued by the EEOC on February 9, 2021 regarding the case, an attorney for the EEOC, Dale Price, observed that "the ADEA is clear—an employer cannot ask an applicant his age and then refuse to hire him because it learns he is any particular age."
Leesburg, FL Age Discrimination Lawyers
Based in Ocala, Florida and representing employees throughout Central Florida, our Lake County, Florida age discrimination attorneys have fought for the rights of Florida employees who have been discriminated against because of age for more than twenty years. If you have experienced age discrimination in the workplace or have questions about your rights under the federal employment laws as a victim of age discrimination, please contact our office for a free consultation with our Leesburg, Florida age discrimination lawyers. Our employment and labor law attorneys take age discrimination cases on a contingency fee basis. This means that there are no attorney's fees incurred unless there is a recovery and our attorney's fees come solely from the monetary award that you recover.