McDonald's Employees Stage Multi-State Strike in Miami, Orlando, Other Major Cities, to Protest Widespread Sexual Harassment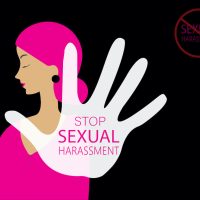 Having fought for the rights of sexual harassment victims for more than twenty years, our Citrus County, Florida sexual harassment lawyers know that, while advances have been made in the area of worker protections, female employees are still under constant threat of harassment, hostility, and attack in workplaces across the country. Large corporations, unfortunately, often find ways to skirt the issue and avoid responsibility, even after years of complaints and bad press concerning conduct in their stores. Sexual harassment in the workplace is a form of sex discrimination prohibited under Title VII of the federal Civil Rights Act of 1964 (Title VII) and the Florida Civil Rights Act (FCRA).
Employees at McDonald's restaurants in a number of cities across a range of states recently staged a one-day strike to protest the long and sordid history of sexual harassment at locations across the country, both franchised and corporate-owned. Continue reading to learn about the reasons behind the walkout and the history of harassment and discrimination at McDonald's restaurants. If you are subjected to sexual harassment or a hostile work environment based on your sex, gender, sexual orientation or gender identity, our Florida sexual harassment attorneys are ready to fight for you.
Multi-State Strike Follows Years of Sexual Harassment and Sexual Assault Allegations at McDonald's Restaurants
On Tuesday, October 26, McDonald's workers in at least 10 cities including Miami, Chicago, Detroit, Orlando, and other major markets staged a one-day strike to protest the treatment of female workers at the company's restaurants across the country. According to workers, the strike is in response to the continued failure of McDonald's to accept responsibility and take proper steps to mitigate sexual harassment prevalent in McDonald's storefronts nationwide. Workers claim that they have been clamoring for better workplace protections for years, but their pleas have fallen on deaf ears at the fast-food chain's corporate headquarters. More than 50 complaints and lawsuits alleging various forms of sexual harassment have been filed against McDonald's corporate and franchise owners. The organizers of the walkout hope that this latest effort will garner enough attention to shame the company and to encourage McDonald's workers to unionize.
The strike follows years of sexual harassment and other abhorrent conduct reported in McDonald's franchises. Most recently, a manager at a Pittsburgh McDonald's allegedly raped a 14-year-old coworker. According to the resulting lawsuit, the manager was a registered sex offender at the time he was hired. Unfortunately, the terrible incident is far from unique. Illustrating the pervasiveness of the problem, in September the Equal Employment Opportunity Commission (EEOC) filed a federal lawsuit alleging that owners of 22 McDonald's restaurants across several states engaged in a pattern and practice of sexually harassing young workers, including teenagers. The lawsuit alleges that several workers, especially young teenagers, were subjected to "constant groping" and unwanted touching, as well as unwelcome sexual advances, sexual ridicule, and intimidation. The harassment was perpetrated by supervisors, managers, and coworkers at various McDonald's restaurants, and complaints about the conduct were ignored by the owners.
These allegations are just the most recent following a history of harassment and discriminatory conduct reported at McDonald's locations. We previously discussed a class-action lawsuit filed by former Sanford, Florida McDonald's workers last year against McDonald's Corp. alleging that female employees were subject to pervasive sexual harassment and hostile work environments at more than 100 corporate-owned, non-franchise McDonald's locations. While McDonald's may have some legal ground to distinguish themselves from franchise-owned and operated locations, there is simply no excuse for the conduct their corporate culture fosters at their corporate-owned restaurants.
Apparently, McDonald's discriminatory conduct is not limited to just employees, nor is it limited to sexual harassment. In October 2020, a class-action lawsuit was filed against McDonald's alleging that the company discriminates against black franchisees, setting those franchises up for failure while bolstering white-owned franchises. McDonald's immediately went on the defensive, offering incentives such as rent forgiveness to other black franchise owners in exchange for a promise not to join the lawsuit.
Call for a Free Consultation With Citrus County Sexual Harassment Lawyers
Based in Ocala, Florida, and representing employees throughout Central Florida, we have years of experience litigating sexual harassment claims. If you have been the victim of sexual harassment, retaliation, or a hostile work environment, please contact our office for a free consultation with our Citrus, Florida sexual harassment attorneys. Our employee rights law firm takes sexual harassment cases on a contingency fee basis. This means that there are no attorney's fees incurred unless there is a recovery, and our attorney's fees come solely from the monetary award that you recover.