Retaliation Against Race Discrimination Victim Forced Her To Quit EEOC Lawsuit Claims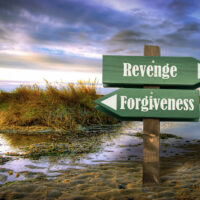 On September 3, 2020, the U.S. Equal Employment Opportunity Commission (EEOC) issued a press release announcing that it has entered into a Consent Decree to settle a race discrimination and retaliation lawsuit against Presbyterian Healthcare Services, d/b/a Lincoln County Medical Center (PHS). On August 25, 2020, the EEOC filed the case, U.S. Equal Employment Opportunity Commission v. Presbyterian Healthcare Services, d/b/a Lincoln County Medical Center,Case No. 1:20-cv-00655, in the U.S. District Court for the District of New Mexico after initially trying to resolve the case through its lawfully mandated conciliation process. Unable to resolve the case through conciliation, the EEOC endeavored to remedy the alleged unlawful employment practices by filing the lawsuit. In the Consent Decree, which was entered by the Court on September 2, 2020, PHS agreed to pay $150,000 to resolve the race discrimination and retaliation lawsuit.
The EEOC filed the race discrimination and retaliation lawsuit pursuant to Title VII of the Civil Rights Act of 1964 (Title VII) on behalf of a former employee of PHS, Tabitha Knoll-Billingsley (Knoll-Billingsley). Under Title VII, employees are protected against discrimination on the basis of race. Title VII also protects employees from retaliation when they complain about perceived race discrimination in the workplace. The EEOC claims that PHS violated Title VII by retaliating against Knoll-Billingsley for complaining about perceived race discrimination at work. The EEOC further contends that PHS violated Title VII by forcing Knoll-Billingsley to involuntarily resign due to the intolerable retaliatory working conditions. In this article, our Citrus County, Florida retaliatory discharge lawyers explain the EEOC's allegations of age discrimination against PHS.
Employee Subjected To Racial Slurs
PHS owns and operates the Lincoln County Medical Center in Ruidoso, New Mexico. In August 2017, PHS hired Knoll-Billingsley as an EMT-Basic. Knoll-Billingsley, who is African-American, was stationed at Lincoln County Medical Center. Starting in March 2018, Knoll-Billingsley was paired with a white EMT-Paramedic named Whitley. Knoll-Billingsley claims that Whitley subjected her to numerous racial comments during the time they were assigned to work as EMT partners, including racial slurs.
In the first week of November 2018, Knoll-Billingsley lodged a complaint with a Human Resources Manager that she was being racially harassed by Whitley. On November 15, 2018, PHS placed Knoll-Billingsley on paid administrative leave pending the completion of its investigation into her race discrimination complaint. Although he was the subject of the complaint and investigation, PHS did not place Whitley on administrative leave.
When he was interviewed during the course of the investigation, Whitley admitted that he had used racial slurs in the presence of Knoll-Billingsley. Even though PHS concluded its investigation in November 2018, PHS kept Knoll-Billingsley on administrative leave through the first week of January 2019. Despite admitting to using racial slurs in the presence of Knoll-Billingsley, Whitley was never disciplined by PHS during Knoll-Billingsley's employment with PHS.
Employee Forced To Quit
On January 3, 2019, Knoll-Billingsley met with the HR Manager and was offered three options regarding a return to work. The first option was that she could apply for a different job and, if hired, she would not lose any base pay. The second option was that she could transfer to another position at the same pay grade. The third option was that she could quit and would be given an unspecified severance package. During the meeting, Knoll-Billingsley rejected the three options and told the HR Manager that her intent was to return to her EMT-Basic position because her career goal was to become a certified EMT-Paramedic.
On January 7, 2019, Knoll-Billingsley returned from her administrative leave to her former position of EMT-Basic. During a meeting on January 7, 2019, Knoll-Billingsley's supervisor, McCloud, stated that whatever Knoll-Billingsley had done wrong had caused a department-wide investigation of the EMS department. McCloud further stated that she was not going to put up with any kind of that behavior. During this meeting, Knoll-Billingsley objected to being placed under special work guidelines under the guise of work expectations. Knoll-Billingsley further stated that these new expectations were in retaliation because of her prior race discrimination complaint and stated that she would quit if this was how she was going to be treated. When the HR Manager did not respond to her concerns about retaliation, Knoll-Billingsley sent the HR Manager an email on January 7, 2019 stating that she resigned because she had no other option due to the continued retaliation.
Lawyers For Retaliation Victims
The EEOC is the administrative agency of the United States responsible for interpreting and enforcing federal civil rights laws prohibiting discrimination, harassment, and retaliation in the workplace. As part of its mandate to enforce the federal civil rights laws, Congress has also authorized EEOC to file lawsuits on behalf of discrimination and retaliation victims. In a press release issued by the EEOC on September 3, 2020 regarding the case, a regional attorney for the EEOC's Phoenix District Office, Mary Jo O'Neill, stated that "employers are responsible for preventing and remedying any racial harassment and discrimination toward employees." "Employers will be held responsible when they do not protect employees from co-worker harassment, when they fail to provide non-discriminatory treatment of employees during their investigations into equal employment opportunity complaints," Ms. O'Neill explained, "and when they retaliate against employees because of their EEO complaints."
Lecanto, FL Retaliatory Discharge Lawyers
Based in Ocala, Florida and representing employees throughout Central Florida, our Citrus County, Florida retaliatory discharge attorneys have represented retaliation victims for more than two decades. If you have been retaliated against for complaining about discrimination in the workplace or have questions about your rights as a victim of retaliation, please contact our office for a free consultation with our Lecanto, Florida retaliatory discharge lawyers. Our employee rights law firm takes retaliatory discharge cases on a contingency fee basis. This means that there are no attorney's fees incurred unless there is a recovery and our attorney's fees come solely from the monetary award that you recover.