Wrongful Discharge Case Where Employee Was Fired After Disclosing Her Mental Disability Resolved By EEOC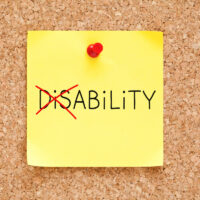 In a press release issued on January 9, 2020, the U.S. Equal Employment Opportunity Commission (EEOC) announced that it has entered into a Consent Decree to settle a disability discrimination lawsuit against Heritage Charity Auction & Awards, Inc. (Heritage). On January 7, 2020, the EEOC filed the case, U.S. Equal Employment Opportunity Commission v. Heritage Charity Auction & Awards, Inc., Case No. 2:20-cv-00004, in the U.S. District Court for the Eastern District of Georgia after initially attempting to reach a pre-litigation settlement through its statutorily mandated conciliation process.
The EEOC filed the disability discrimination lawsuit pursuant to the Americans with Disabilities Act (ADA) on behalf of a former employee of Heritage, Rachel Garcia (Garcia). The ADA forbids employers from discriminating against employees on the basis of disability. The ADA further requires employers to reasonably accommodate the known physical and mental disabilities of their employees. The EEOC claims that Heritage violated the ADA by terminating Garcia on the basis of her disability. In this article, our Citrus County, Florida wrongful discharge lawyers explain the EEOC's allegations against Heritage and the Consent Decree.
Employee Claims Wrongful Discharge
Heritage is a manufacturer and seller of display cases for memorabilia and auction based in Cumming, Georgia. In September 2017, Garcia was hired as a farmer's helper. Her job duties included putting frames together and getting them ready for pick-up by the customer or shipping. The EEOC contends that Garcia is a qualified individual with a disability under the ADA based on several mental impairments, including post-traumatic stress disorder, attention deficit disorder, obsessive compulsive disorder, and bipolar disorder.
Although Garcia performed her job well, she was informed in December 2017 that she would be laid off until February 2018 because that time was the slowest of the year for Heritage. Heritage told Garcia that it would contact her in March 2018 to see if she was available to return to work. Garcia pleaded to keep her job because she needed the income. Ultimately, Heritage allowed Garcia to try out the position of custom framer and gave her a raise.
Because Heritage provided little or no training in the new position, Garcia struggled. On February 6, 2018, Garcia had a discussion with the production manager, who was also her supervisor, about her struggles in the new position. The production manager agreed to allow her to return to her old position. Also, during the discussion, Garcia disclosed that she has mental disabilities and needed an accommodation. The production manager told Garcia, "we just can't allow you to stay because we don't know what we are dealing with."
Employee Denied Reasonable Accommodation
The production manager told Heritage's sales manager about Garcia's request for an accommodation for her mental disability. During a meeting with the sales manager, the sales manager told Garcia that she needed to leave the facility immediately and get something in writing from her doctor that could give a "complete understanding of [Garcia's] situation." The sales manager further told Garcia that Heritage could not allow her to work because they "didn't know that they were dealing with."
Garcia visited her doctor in order to obtain a statement so that she could return to work. Her doctor told her that her condition would not prevent her from performing her job safely and that he did not know what Heritage wanted to go in a note. On February 16, 2018, Garcia contacted the sales manager to get clarification on what Heritage wanted from her doctor. However, the sales manager did not return Garcia's call. In March 2018, Heritage filled Garcia's position.
Wrongful Discharge Victim Compensated
In the Consent Decree settling the disability discrimination case, which was signed by U.S. District Court Judge Richard W. Story on January 9, 2020, Heritage agreed to pay Garcia $19,000 to resolve the case. In the Consent Decree, the EEOC require Heritage to implement a formal anti-discrimination policy prohibiting discrimination against any employee on the basis of disability. The EEOC further mandates that Heritage's anti-discrimination policy provide an explanation of Heritage's obligation under the ADA to provided reasonable accommodations for employees with a physical or mental disability. The Consent Decree also requires Heritage to provide training to employees on the federal anti-discrimination laws, with a special emphasis on Heritage's obligations under the ADA to not discriminate against qualified individuals based on their disabilities.
Protecting Employees' Rights
The EEOC is the administrative agency of the United States responsible for interpreting and enforcing federal laws prohibiting employment discrimination, including disability discrimination. In enforcing the federal civil rights laws, the EEOC is also authorized by federal law to bring lawsuits on behalf of victims of disability discrimination. In a press release issued by the EEOC on January 9, 2020 regarding the case, the Director of the EEOC's Atlanta District Office, Darrell E. Graham, stated that the "an employer cannot send an employee home based solely on its prejudice and fears when an employee discloses a mental health issue."
Consultation With Inverness Wrongful Discharge Lawyers
Based in Ocala, Florida and representing employees throughout Central Florida, our Citrus County, Florida wrongful discharge attorneys have almost two decades of experience representing employment discrimination victims in cases before the EEOC. If you have been discriminated against on the basis of disability or have questions about an employer's obligation to provide you with a reasonable accommodation for a disability, please contact our office for a free consultation with our Citrus County, Florida wrongful discharge lawyers. Our employment and labor law attorneys take employment discrimination cases on a contingency fee basis. This means that there are no attorney's fees incurred unless there is a recovery and our attorney's fees come solely from the monetary award that you recover.