Age Discrimination In A Reduction In Force: Is Replacing An Older Employee Evidence Of Age Discrimination?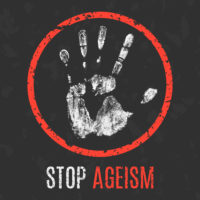 The Age Discrimination in Employment Act (ADEA) protects employees from discrimination on the basis of age. As the U.S. Seventh Circuit Court of Appeals observed in Graefenhain v. Pabst Brewing Co., 827 F.2d 13 (7th Cir. 1987), the U.S. Congress enacted the ADEA "because many employers or younger business executives act as if they believe there are good business reason for discriminating against older employees."
In the age discrimination context, employers frequently justify the termination of older employees on grounds of a reduction in force allegedly necessitated by an economic downturn or business decline. As explained by the U.S. First Circuit Court of Appeals in LeBlanc v. Great American Ins. Co., 6 F.3d 836 (1st Cir. 1993), "[a] work force reduction situation occurs when business considerations cause an employer to eliminate one or more positions within the company." Because employers often use the reduction in force rationale as a pretext to eliminate older employees, a threshold issue in such cases is the genuineness of the employer's claimed reduction in force. Because they are unwilling to question the purported good faith business judgment of employers, many courts simply ratify the assertion by employers that a reduction in force occurred and effectively insulate employers from the ADEA. In Pierson v. Quad/Graphics Printing Corp., 749 F.3d 530 (6th Cir. 2014), the U.S. Sixth Circuit Court of Appeals recognized that courts are not required to accept an employer's claim that it merely made a business decision in good faith and analyzed the evidence to determine whether a reduction in force in fact had occurred.
In that case, James Pierson (Pierson) claimed that he was terminated on the basis of age in violation of the ADEA. Pierson was employed by Quad/Graphics Printing Corporation (QG) as a Plant Facilities Manager at the Dickson, Tennessee plant of QG. QG is a printing company. Pierson had thirty-nine years of experience in the printing industry. During his employment with QG, Pierson was never disciplined, reprimanded, or warned about any performance deficiencies. When Pierson's direct supervisor notified him of the termination, the supervisor read from a "script" provided by human resources that explained that Pierson was being terminated as part of a reduction in force. Pierson was sixty-two years old when discharged. The day after firing Pierson, QG posted an announcement at the Dickson plant stating that David DePriest (DePriest) was coming to the plant in the role of Plant Facilities Manager. DePriest was forty-seven years old.
The trial court dismissed Pierson's age discrimination case, finding that Pierson's position was eliminated as part of a reduction in force and Pierson produced no evidence showing that the reduction in force was a pretext for age discrimination. On appeal, the Sixth Circuit reversed the trial court's decision and reinstated Pierson's age discrimination case.
At the outset of its opinion, the Sixth Circuit explained that "[a]n employee is not eliminated as part of a reduction in force when he or she is replaced after his or her discharge." The Sixth Circuit found that Pierson had produced evidence showing that "his position was not truly eliminated, but instead was filled after his departure by Depriest." The appellate court pointed out that DePriest began spending the majority of his time, often five days a week, at the Dickson plant and eventually moved his office to the Dickson plant. The appellate court also noted that testimony from multiple QG employees established that DePriest replaced Pierson as the Facilities Manager at the Dickson plant. Thus, the Sixth Circuit concluded, Pierson had presented evidence from which a reasonable jury could find that DePriest replaced him as Facilities Manager. 
Reduction In Force As A Pretext To Cover Age Discrimination
The Sixth Circuit's decision in Pierson illustrates that when an employee is discharged as part of an alleged reduction in force, the employee can establish that the purported reduction in force is a pretext for age discrimination by showing that he or she was replaced after the discharge. When an employer replaces an employee whose position was allegedly eliminated as part of a reduction in force, the employee was not in fact terminated as a result of a reduction in force. As explained by the Seventh Circuit in Oxman v. WLS-TV, 846 F.2d 448 (7th Cir. 1988), "[u]like a typical discharge case, an employer who terminates employees pursuant to a [reduction in force] rarely replaces the employees let go." When an employee shows that an employer's proffered reason for the termination is false or implausible, a jury is permitted to find that the employer merely used the purported reduction in force rationale as a pretext to cover age discrimination. 
Consult With Central Florida Age Discrimination Lawyers
Based in Ocala, Florida and representing employees throughout Central Florida, we have substantial experience representing employees who have been the victim of age discrimination in the workplace. If you have been the victim of age discrimination or have been terminated as part of a reduction in force, please contact our office for a free consultation with our Ocala based age discrimination attorneys. Our employee rights law firm takes age discrimination cases on a contingency fee basis. This means that there are no attorney's fees incurred unless there is a recovery and our attorney's fees come solely from the monetary award that you recover.