Age Discrimination in Employment can exist even between Two Employees in their 40s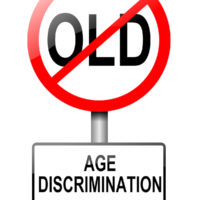 When you think of an age discrimination case, you might think of blatant cases where employees in their 50s and 60s are fired and replaced by kids in their 20s or early 30s. However, age discrimination can be much more subtle than that. The federal appeals court for Florida has recognized that age discrimination can be present even where employers discriminate against one employee in favor of another who is less than ten years his junior.
In a recent decision from the 11th Circuit Court of Appeals, a West Palm Beach man will now be permitted to move forward with his claim for age discrimination, where he and the man with whom he was replaced were both in their 40s. The plaintiff, Robert Liebman, was a long-time employee of Metropolitan Life Insurance Company (MetLife). In fact, he had started as a sales representative 28 years prior to being fired, in the meantime having been promoted to managing director of MetLife's offices in West Palm Beach and Boca Raton. In 2013, Liebman was fired from MetLife at the age of 49, and was replaced as managing director by a 42-year-old man.
Liebman filed a claim in Florida federal court for violation of the Age Discrimination in Employment Act. MetLife filed a motion to dismiss this claim, arguing that since it had replaced Liebman with another man in his 40s, both the replacement and Liebman were members of a protected class; namely, employees over age 40. The trial court agreed with MetLife, and the claim was dismissed.
Liebman appealed to the 11th Circuit, which reinstated Liebman's claim. In its opinion, the court discussed what the law required an employee to prove to make a claim for age discrimination: that the employee was a member of a protected class; that he was fired; and that he was replaced with someone substantially younger. The court looked closely at the phrase "substantially younger," and noted that, in prior cases before that court, age gaps as brief as three or four years between the fired employee and the replacement were sufficient to be considered "substantial." The court quoted a U.S. Supreme Court ruling which summed up the way courts should consider allegations of employment discrimination: "the fact that one person in the protected class has lost out to another person in the protected class is. . . irrelevant, so long as he has lost out because of his age."
If you believe you have been discriminated against in Florida, either by being terminated or receiving discriminatory treatment at your job, contact the skilled Ocala employment discrimination attorneys at James P. Tarquin, P.A. for a consultation on your claims, at 352-401-7671.