Age Discrimination Lawsuit Claims Employer Replaced Older Workers With Younger Ones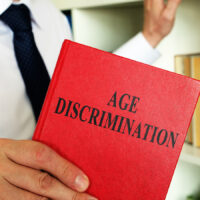 Having litigated age discrimination cases in Florida courts for more than twenty decades, our Citrus County, Florida age discrimination victims' lawyers know that older employees continue to face systemic discrimination because of their age. Although Congress passed the Age Discrimination in Employment Act (ADEA) for more than fifty years ago, the age-based discriminatory plight of older workers has changed little and employers remain committed to replacing older workers with younger ones. Indeed, replacing older employees with younger ones seemingly is a permanent practice of American employers. In this article, our Lecanto, Florida age discrimination victims' attorneys explain how the alleged facts in Walsh v. Doner International Ltd., Inc. & Doner Partners, LLC, Case No. 2:18-cv013930 (E.D. Mich. Aug. 7, 2020) demonstrate that older workers continue to face significant obstacles in attempting to keep their jobs.
Worker Alleges Fired Because Of Age
In that case, Susan Walsh (Walsh) brought an age discrimination lawsuit against her former employer, Doner Partners, LLC (Doner), pursuant to the ADEA. Doner is a large advertising agency with corporate clients across many industries nationwide. Walsh claims that Doner violated the ADEA by terminating her employment because of her age. Walsh was 59 years old when she was fired.
In 2010, Walsh was hired by Doner as a senior copywriter. Walsh was subsequently promoted in 2013 to associate creative director and in 2014 to creative director. She remained creative director until her termination in 2018. During her time at Doner, Walsh worked on a team reporting to an executive director named Belcher.
In May 2018, Doner terminated seven employees in a reduction-in-force, including Walsh. Of the seven employees terminated, four (57%) were over the age of forty. Doner stated Walsh was selected for termination in the reduction-in-force because of "current and anticipated work; economic considerations; employees' performance and compensation; and current and anticipated skills, knowledge, and abilities needed in the future." According to Doner, Belcher's creative team (of which Walsh was a member) was bringing in less revenue than other teams and could no longer justify their salaries.
Fire Older Workers & Hire Younger Ones
Walsh claims that the reason Belcher's team was bringing in less revenue than other teams was because Doner had been taking accounts and employees from Belcher's team and distributing them to younger employees on other creative teams. In further support that Doner was engaged in a practice of terminating older employees in favor of hiring younger ones, Walsh referred to a spreadsheet created by Doner's global creative chief, Weisberg, who made the decision to fire Walsh. That spreadsheet included a notation to the effect that if Walsh and six other employees (five of whom were over the age of 40) were to be terminated, it would result in "no loss of modern creative muscle."
Walsh also maintained that Doner's financial situation was not actually so bad at the time Doner terminated her. In support of her argument, Walsh pointed to internal emails from April and May 2018 where Doner management described the need for "more bodies" to support an overextended creative staff as a result of new business and employee resignations. Walsh also pointed to a May 9, 2018 email in which Weisberg described "new business . . . taking toll on creative [employees]" being unsustainable "without an infusion of people."
Older Employees Targeted For Discharge
Doner filed a motion with the trial court seeking dismissal of Walsh's age discrimination claim. In support of its motion for dismissal, Doner argued that the evidence established that Walsh was terminated because of legitimate business reasons, including decreasing company and team revenue. The trial court denied Doner's motion for dismissal and ruled that Walsh had presented sufficient evidence that she was terminated because of her age to proceed to a jury trial. In denying Doner's motion for dismissal, the trial court focused on three strands of evidence reflecting that Walsh was fired because of her age.
First, the trial court observed that Walsh presented testimony from a statistics expert who examined Doner's 2015-2018 termination data and concluded that the higher percentage of employees terminated by Doner over the age of fifty in those statistics is "not likely to have occurred by chance alone." In fact, the statistics expert opined that "statistical likelihood that the results were the product of chance is 1 in 5,783." The trial court determined that Walsh's statistical evidence would enable a reasonable jury to find that she was fired because of her age.
Second, the trial court pointed out that the spreadsheet created by Weisberg listing Walsh and six other employees—five of whom were over the age of 40—for potential termination noting that those seven employees could be terminated with "no loss of modern creative muscle." Walsh argued that the phrase "modern creative muscle" euphemistically refers to the age of the employees, since "modern" employees are thought by some in the advertising industry to be those who are younger and grew up with digital and social media." Whether the phrase "modern creative muscle" constituted evidence of an intent to discriminate based on age, the trial court concluded, was an issue for the jury to resolve, not the court as a matter of law.
Finally, the trial court observed that the evidence reflected that Doner did not actually engage in a reduction-in-force. The trial court noted that Walsh's evidence showed that Doner was actually looking for "more bodies"—not fewer—as a result of newly acquired business and that Walsh in particularly was being sought by an understaffed team at the time she was terminated. From such evidence, the trial court concluded, a reasonable jury could find that Doner's stated reduction-in-force justification for terminating Walsh was unworthy of belief and that Walsh's age was the real reason for her termination.
Lecanto, FL Lawyers For Age Discrimination Victims
Based in Ocala, Florida and representing employees throughout Central Florida, our Citrus County, Florida age discrimination victims' lawyers have more than twenty years of experience fighting for the rights of age discrimination victims. If you have been discriminated against based on age or have questions about your protection against discriminatory age-based employment decisions, please contact our office for a free consultation with our Lecanto, Florida age discrimination victims' lawyers. Our employment and labor law attorneys take age discrimination cases cases on a contingency fee basis. This means that there are no attorney's fees incurred unless there is a recovery and our attorney's fees come solely from the monetary award that you recover.