Appellate Court Rejects Employer's Attempt To Portray Same-Sex Sexual Harassment As Mere Horseplay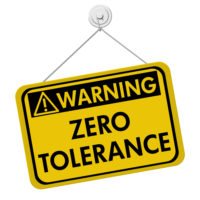 Title VII of the Civil Rights Act of 1964 (Title VII) protects employees from sexual harassing behavior in the workplace which is sufficiently severe or pervasive to create a hostile work environment. Unlawful sexual harassment under Title VII is not limited to harassment from members of the opposite sex. Instead, Title VII also makes same-sex sexual harassment unlawful. Having litigated sexual harassment cases for more than 15 years, our Central Florida sexual harassment lawyers have learned that employers frequently defend same-sex sexual harassment cases by attempting to characterize the acts of sexual harassment as mere horseplay. The decision by the U.S. Sixth Circuit Court of Appeals in Smith v. Rock-Tenn Services, Inc., No. 15-5534 (6th Cir. Feb. 10, 2016) illustrates that courts will emphatically reject an employer's attempt to portray same-sex harassment as mere horseplay when sexual conduct is involved.
Sexual Behavior Is Not Horseplay 
In that case, Jeffry Smith (Smith) brought a sexual harassment claim pursuant to Title VII against Rock-Tenn Services, Inc. (Rock-Tenn). Smith was employed by Rock-Tenn as a machine operator at a factory. Over the course of several months, Smith was sexually harassed by a male co-worker named Leonard. Leonard's sexually harassing behavior involved slapping Smith's behind, pinching Smith's behind, and grabbing Smith by the hips and grinding his groin into Smith's behind. Smith complained to his supervisor and the plant superintendent about Leonard's sexual behavior. Eventually, Rock-Tenn investigated Smith's complaints. At the conclusion of the investigation, Rock-Tenn suspended Leonard for a day and a half to two days. Leonard testified that he was paid while suspended. Thus, according to Leonard, he was never even deprived of pay for his conduct.
While Leonard's sexual harassing behavior towards Smith was occurring, Rock-Tenn subjected Leonard to written disciplinary action for touching another male employee on the behind while he was standing at a urinal. The written disciplinary action was placed in Leonard's personnel file and described the incident as "horseplay-sexual harassment." The written disciplinary action also stated that Leonard claimed the incident was "horseplay."
Following a jury trial, the jury returned a verdict for Smith on his hostile work environment sexual harassment claim and awarded Smith $307,000 in compensatory damages. On appeal, Rock-Tenn argued that the trial court should have dismissed Smith's sexual harassment claim and never presented the sexual harassment claim to the jury for resolution. The Sixth Circuit disagreed and upheld the jury's verdict.
Employer's Self-Serving Horseplay Argument Rejected
In contending that it was entitled to judgment as a matter of law on Smith's sexual harassment claim, Rock-Tenn asserted that Smith could not establish that he was harassed on the basis of sex because Leonard's behavior was mere "horseplay." In rejecting Rock-Tenn's argument, the Sixth Circuit stated that "we cannot accept this self-serving characterization of Leonard's behavior." Although "horseplay was much discussed at trial," the appellate court observed, the jury found that "pinching and slapping someone on the buttocks or grinding one's pelvis into another's behind goes far beyond horseplay."
The Sixth Circuit also found that Leonard's sexual behavior was sufficiently severe or pervasive to create a hostile work environment because Smith endured sexual harassment that involved "physical invasion." The Sixth Circuit further found that Smith produced sufficient evidence to hold Rock-Tenn liable for the hostile work environment sexual harassment. In finding that Rock-Tenn failed to respond appropriately to Leonard's sexual behavior, the appellate court pointed to evidence showing that Rock-Tenn did nothing for ten days after learning that Leonard had touched Smith, did not separate Leonard and Smith, did not suspend Leonard pending an investigation, did not initiate an investigation in a timely manner, and only suspended Leonard for a day and a half to two days despite the prior written disciplinary action against him for touching another male employee. Thus, the Sixth Circuit concluded, a reasonable jury could find that Rock-Tenn's response was "neither prompt nor appropriate in light of what it knew or should have known regarding Leonard's prior misconduct."
Consult With Ocala Based Sexual Harassment Lawyers 
Based in Ocala, Florida and representing employees throughout Central Florida, we have extensive experience representing sexual harassment victims, including employees who have endured same-sex harassment. If you have questions about sexual harassment in the workplace, please contact our office for a free consultation with our Central Florida hostile work environment harassment attorneys. Our employee rights law firm takes sexual harassment cases on a contingency fee basis. This means that there are no attorney's fees incurred unless there is a recovery and our attorney's fees come solely from the monetary award that you recover.