Are Employees Protected From Discrimination Based On Their Association With A Person Of Another Race?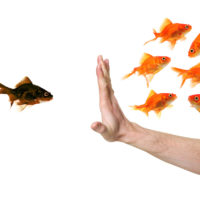 Title VII of the Civil Rights Act of 1964 (Title VII) forbids employers from discriminating against any employee with respect to his or her compensation, terms, conditions, or privileges of employment because of such employee's race. As explained by the U.S. Sixth Circuit Court of Appeals in Barrett v. Whirlpool Corp., 556 F.3d 502 (6th Cir. 2008), "[c]ourts have construed Title VII broadly . . . to accord Congress' stated purpose of ending racial discrimination in the workplace."
In construing Title VII broadly, courts have determined that Title VII protects employees from discrimination on the basis of association with an individual of another race. For example, white employees are protected from discrimination because they are friends with African-American co-workers. Likewise, employers are forbidden from discriminating against employees because their children are biracial. Courts have held that when an employee is subjected to an adverse employment action because of an interracial association, the employee has been discriminated against because of his or her own race.
Employee Claims He Was Fired Because Of Interracial Marriage – An Associative Discrimination Case
The U.S. Second Circuit Court of Appeals' decision in Holcomb v. Iona College, 521 F.3d 130 (2d Cir. 2008) is instructive in showing that employees are protected from discrimination because of an interracial association. In that case, Craig Holcomb (Holcomb), who is white, claimed that Iona College (Iona) violated Title VII by terminating his employment because of his marriage to an African-American woman. Holcomb was employed by Iona as an assistant coach of the men's basketball team. The coaching staff included two other assistant coaches. One assistant coach, Chiles, is African-American, and the other assistant coach, O'Driscoll, is white. Holcomb's case arose out of Iona's decision to fire him and Chiles while retaining O'Driscoll.
In support of his position that he was fired because of his marriage to an African-American woman, Holcomb claimed that the Athletic Director and the Vice President of Advancement, both of whom were involved in the decision to terminate his employment, "had prior histories of racially questionable conduct." Holcomb produced evidence that the Vice President for Advancement, Petriccione, "was in the habit of making racially offensive comments," including the use of racial slurs. According to Holcomb, Petriccione even asked him whether he was "really going to marry that Aunt Jemima?" Holcomb further claimed that the Athletic Director, Brennan, for the purpose of alumni relations and fundraising, wanted to reduce the number of African-Americans involved with the basketball team.
Employee Protected From Associational Discrimination
The trial court dismissed Holcomb's race discrimination claim. In doing so, the trial ruled that Holcomb had produced "no evidence" that his firing was the product of improper discriminatory motives. On appeal, the Second Circuit reversed the trial court's decision and reinstated Holcomb's race discrimination claim.
At the outset of its opinion, the Second Circuit noted that it had never ruled on the question of whether Title VII prohibits discrimination against an employee because of an interracial marriage. In resolving this issue, the appellate court squarely held that "an employer may violate Title VII if it takes action against an employee because of the employee's association with a person of another race." In support of its holding, the court of appeals reasoned that "where an employee is subjected to an adverse action because an employer disapproves of interracial association, the employees suffers discrimination because of the employee's own race."
In applying its holding to the facts, the Second Circuit rejected the trial court's conclusion that Holcomb could not establish that his termination was the result of an impermissible discriminatory motive. Unlike the trial court, the appellate court found that Holcomb had produced evidence showing that Petriccione and Brennan "possessed a racial motive to discriminate" against him because of his interracial marriage. "This is obvious in the case of Petriccione," the court of appeals believed, because of his alleged "habit of making racially questionable remarks," including "a strikingly racist remark to Holcomb about him and his wife." The evidence also reflected that "Brennan sought to reduce African-American presence at basketball program events for the sake of alumni relations and fundraising." "From this perspective," the court of appeals reasoned, "it would make sense for Brennan to want to keep O'Driscoll, as the only white member of the staff without a black girlfriend or spouse, rather than Holcomb." Thus, the Second Circuit concluded that a reasonable jury could find that Holcomb's termination "was motivated, at least in part, by the fact that Holcomb was married to a black woman."
Free Consultation With Citrus County Race Discrimination Lawyers
Based in Ocala, Florida and representing employees throughout Central Florida, we have extensive experience litigating race discrimination cases. If you have been the victim of race discrimination or have questions about your protection from associational discrimination, please contact our office for a free consultation with out Citrus County, Florida race discrimination attorneys. Our employee rights law firm takes race discrimination cases on a contingency fee basis. This means that there are no attorney's fees incurred unless there is a recovery and our attorney's fees come solely from the monetary award that you recover.