Are Employees Protected From Retaliation When They Oppose Sexual Harassment Against Customers?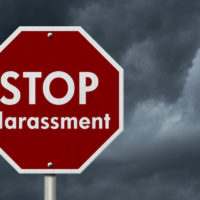 Under Title VII of the Civil Rights Act of 1964 (Title VII), an employer may not discriminate against any individual with respect to his or her compensation, terms, conditions, or privileges of employment because of such individual's race, color, national origin, sex, or religion. To preserve the availability of these rights, and to enforce them, Title VII contains two anti-retaliation provisions commonly referred to as the "opposition clause" and the "participation clause." Under the opposition clause, employees are protected from retaliation for opposing any practice made an unlawful employment practice under Title VII. In other words, an employee would be protected by the law against retaliation for reporting customer harassment.
Having long represented victims of employer retaliation, our Marion County, Florida retaliation attorneys have learned that courts give the opposition clause an expansive definition. Under the opposition clause, as explained by the U.S. Sixth Circuit Court of Appeals in Johnson v. University of Cincinnati, 215 F.3d 561 (6th Cir. 2000), "an employee is protected against employer retaliation for opposing any practice that the employee reasonably believes to be a violation of Title VII." In Crawford v. Metropolitan Gov. of Nashville and Davidson Cty., 555 U.S. 271 (2009), the U.S. Supreme Court stated that "[w]hen an employee communicates to her employer a belief that the employer has engaged in . . . a form of employment discrimination, that communication virtually always constitutes the employee's opposition to the activity." 
As examples of "opposing conduct" protected by Title VII, the Johnson court identified a broad array of activities including: "complaining to anyone (management, unions, other employees, or newspapers) about allegedly unlawful employment practices; refusing to obey an order because the worker thinks it is unlawful under Title VII; and opposing unlawful acts by persons other than the employer—e.g., former employers, unions, and co-workers." Moreover, as observed by the Johnson court, "there is no qualification on who the individual doing the complaining may be or on the party to whom the complaint is made—i.e., the complaint may be made by anyone and it may be made to a co-worker, newspaper reporter, or anyone else about alleged discrimination against oneself or others[.]" 
Employee Complains About Sexual Harassment Of Customer
Plainly reinforcing the broad approach utilized by the Johnson court when considering a claim for retaliation under the opposition clause, the decision by the U.S. Second Circuit Court of Appeals in Le Grande v. Decrescente Distributing Co., Inc., 370 Fed.Appx. 206 (2d Cir. 2010) is instructive in showing that the opposition clause has an expansive definition. In that case, Quentin La Grande (La Grande) brought an action against his former employer, DeCrescente Distributing Company (DeCrescente), alleging discrimination and retaliation in violation of Title VII.
La Grande claimed that during his employment with DeCrescente he was subjected to racial hostile work environment harassment. La Grande alleged that one of his co-workers "made racial comments about black men being lazy, and about black men using white females to take care of them." When La Grande complained to the human resources department about the racial comments and sexual harassment towards a female customer, he was threatened with termination, told his complaint was not "sufficient," and his workload was doubled. La Grande further alleged that after his complaint a company manager physically threatened him and subjected him to a racial slur.
Employee Protected Against Retaliation
The trial court dismissed La Grande's racial hostile work environment harassment and retaliation claims. On appeal, the Second Circuit reversed the trial court's dismissal and reinstated La Grande's case. Unlike the trial court, the appellate court found that La Grande alleged sufficient facts to state a claim for racial hostile work environment harassment. Turning to La Grande's retaliation claim, the appellate court pointed out that although La Grande was not claiming that he was subjected to a sex-based hostile work environment, La Grande could "prevail on a claim for retaliation if he can establish that he possessed a good faith, reasonable belief that he was complaining about unlawful actions to his employer." In other words, if La Grande could establish that he had a good faith, reasonable belief that sexual harassment of a customer was an unlawful employment action by DeCrescente, then he was protected from retaliation by the opposition clause when complaining about sexual harassment against a customer. 
Free Consultation With Marion County Retaliation Attorneys
Based in Ocala, Florida and representing employees throughout Central Florida, we have substantial experience representing employees who have been retaliated against for opposing discrimination in the workplace. If you have been retaliated against or have questions about whether your discrimination complaint is protected by Title VII's opposition clause, please contact our office for a free consultation with our Marion County, Florida retaliation lawyers. Our employee rights law firm takes employment retaliation cases on a contingency fee basis. This means that there are no attorney's fees incurred unless there is a recovery and our attorney's fees come solely from the monetary award that you recover.