Are Employees Protected From Sexual Harassment While On Business Trips?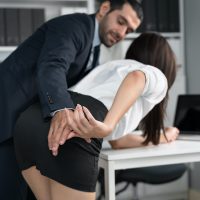 Having litigated sexual harassment cases in Florida courts for more than twenty years, our sexual harassment lawyers in Citrus County, Florida know that employees are often sexually harassed by co-workers and supervisors while outside of the workplace. For example, employees are sexually harassed while on business trips, at company parties held outside the workplace, and at company events held outside the workplace. Employers routinely argue that they are not liable for sexually harassing behavior by their employees outside the workplace. According to employers, therefore, sexual harassment that occurs outside of the workplace cannot form the basis of a sexually hostile work environment claim. In this article, our sexual harassment attorneys in Citrus County, Florida explain how the decision in Pianko v. General R.V. Center, Inc., 2023 WL 3938852 (E.D. Mich. June 9, 2023) demonstrates that employees are protected from sexual harassment by employees while on business trips.
Legal Protection From Sexual Harassment
Title VII of the Civil Rights Act of 1964 (Title VII) protects employees from sex discrimination. In interpreting the scope of Title VII's protection against sex discrimination, courts have determined that sexual harassment is a form of sex discrimination forbidden by Title VII. To violate Title VII's sex discrimination prohibition, sexual harassment must be sufficiently severe or pervasive to alter the conditions of the victim's employment and create a hostile working environment. In considering whether an environment is "hostile" in violation of Title VII, courts consider the frequency of the harassing behavior, its severity, whether it is physically threatening or humiliating or a mere offensive utterance, and whether it unreasonably interferes with an employee's work performance. While generally, a single incident of sexual harassment will not create a hostile working environment, a severe single incident can create a hostile working environment.
Sexual Harassment Lawsuit
In Pianko, a woman named Pianko brought a sexual harassment claim against her former employer, General RV Center, Inc. (General), pursuant to Title VII. Pianko claims that she was sexually harassed in violation of Title VII.
General owns and operates dealerships selling recreational vehicles throughout the United States. Pianko began working for General in May 2014 as a detailer cleaning RV's in its Wixom, Michigan dealership, and in January 2015, was promoted to a clerical position as a biller or office assistant.
On March 3, 2018, Pianko was working for General at a weekend RV show in Lansing, Michigan under the supervision of General's Corporate Sales Manager, Miller. Pianko alleges on the night of March 3, 2018, Miller asked her to go outside with him while he smoked a cigarette. Pianko asserts that "as they walked through the hotel lobby to go outside, Miller said that he needed to get more cigarettes from his hotel room and Pianko agreed to follow him to his room. Pianko waited outside in the hallway outside of Miller's hotel room. Miller then allegedly told Pianko to come into his hotel room so that he could make himself a drink before going outside to smoke.
Pianko claims that while they were inside Miller's hotel room, Miller undressed in front of her, exposed himself, asked her to touch his penis, and asked her to have sex with him. Pianko alleges that she rejected Miller's purported sexual advances. Pianko asserts that when she started to leave Miller's room, Miller grabbed and yanked her by her right hand at her wrist. As Miller gripped her wrist, according to Pianko, she was able to turn the door handle with her left hand and open the door into the hallway. Despite her efforts to leave, Pianko alleges that Miller would not let her go and kept yanking at her wrist. Eventually, Pianko claims that she was able to break away from Miller's grip on her wrist and leave the hotel room.
Pianko reported Miller's alleged behavior to General and to the Eaton County Sheriff's Department. After an independent investigation, the Eaton County prosecutor charged Miller with criminal assault and battery. In August 2018, Miller pled "no contest" to disorderly conduct in exchange for the prosecutor dropping the criminal assault and battery charges.
Business Trip Connected To Employment
General filed a motion with the trial court seeking the dismissal of Pianko's sexual harassment claim. In moving for dismissal, General argued that Miller's alleged conduct cannot form the basis of a sexual hostile work environment claim because it occurred "after work hours." In other words, General maintained that it was not liable for Miller's alleged conduct because it occurred outside of the workplace. The trial court denied General's motion for dismissal and ruled that Miller's alleged conduct was "sufficiently connected to Pianko's employment" to form the basis of a sexual hostile work environment claim.
In support of its conclusion, the trial court explained "the fact that the harassing conduct occurred outside of the office does not defeat Pianko's claim." Unlike the cases relied on by General in moving for dismissal, Miller's alleged conduct "did not occur at a purely private party with no connection to the workplace, and the perpetrator was not just a nominal co-worker with whom Pianko rarely or never worked." "Instead," the trial court pointed out, "Miller harassed Pianko on an overnight business trip, in a hotel that General had designated for its employees." The trial court also noted that Pianko and Miller "had interacted at work before the trip, including discussing Pianko's career aspirations, and also saw each other at work after it."
Citrus County Sexual Harassment Lawyers
Based in Ocala, Florida and representing workers throughout Florida, our sexual harassment attorneys in Citrus County, Florida have dedicated their practice to fighting for the rights of sexual harassment victims. If you been sexually harassed at work or have questions about your protection from sexual harassment under federal employment discrimination law, please contact our office for a free consultation with our sexual harassment lawyers in Citrus County, Florida. Our employee rights law firm takes sexual harassment cases on a contingency fee basis. This means that there are no attorney's fees incurred unless there is a recovery and our attorney's fees come solely from the monetary award that you recover.