Are Employees Protected From Threats Of Discharge In Retaliation For Complaining About Discrimination?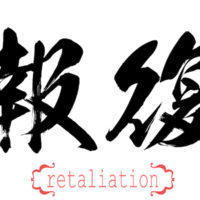 The Age Discrimination in Employment Act (ADEA) protects employees from retaliation when they complain about discrimination on the basis of age. Under Title VII of the Civil Rights Act of 1964 (Title VII), employers are prohibited from retaliating against employees for complaining about discrimination on the basis of race, color, national origin, sex, or religion. The purpose of the ADEA's and Title VII's anti-retaliation provisions is to enable employees to seek redress for allegations of discrimination without fear of retaliation for exercising their right to complain about workplace discrimination. Indeed, as the U.S. Supreme Court stated in Burlington N. & Santa Fe Ry. Co. v. White, 548 U.S. 53 (2006), enforcement of federal employment discrimination laws, such as the ADEA and Title VII, depends "upon the cooperation of employees who are willing to file complaints and act as witnesses." Read on to learn more about a recent age discrimination retaliation case. 
Having long fought for the rights of employees subjected to employment retaliation, our Marion County, Florida retaliation lawyers have learned that employees are often targeted for harassment by co-workers and supervisors because they complained about workplace discrimination. For example, employees who complain about discrimination may be subjected to insults, physical threats, false allegations of misconduct, and threats of termination. Retaliatory harassment by co-workers and supervisors is not only intended to punish the employee who complained about discrimination, it is also intended to deter other employees from complaining about discrimination.
Under well-established law, retaliatory harassment that is sufficiently severe or pervasive to alter the conditions of the victim's employment and create a hostile work environment violates federal employment discrimination laws. The recent decision by the U.S. First Circuit Court of Appeals in Rivera-Rivera v. Medina & Medina, Inc., No. 17-1191 (1st Cir. Aug. 1, 2018) is instructive in showing that just as employers may be held liable for discrimination if they tolerate a sex-based or age-based hostile work environment, employers may also be held liable for retaliation if they tolerate harassment motivated by an employee's discrimination complaint.
Employee Claims Retaliatory Harassment
In that case, Martina Rivera-Rivera (Rivera) brought an action against her former employer, Medina & Medina, Inc. (Medina), claiming that she was subjected to age-based and retaliation-based hostile work environment harassment in violation of the ADEA and Title VII. Rivera was employed as a marketing manager and forty-six years old when hired by Medina. Rivera alleged that throughout her employment she was paid less than male employees for comparable work.
After working for Medina for some five years, Rivera asserted that she began to endure age-based harassment from her supervisors on a near-daily basis. Rivera claimed that the age-based abuse included telling her that she was "old," "useless," "worthless," "slow," and in need of "social security benefits." Rivera further alleged that the age-based abuse included yelling, screaming, and physically threatening gestures. While on sick leave because of stress from the harassment, Rivera filed a charge of discrimination with the U.S. Equal Employment Opportunity Commission (EEOC) claiming age and sex discrimination.
When she returned to work from sick leave, Rivera alleged that she was constantly threatened with termination in retaliation for having filed a charge of discrimination with the EEOC. Rivera claimed that on one occasion a supervisor "screamed and shouted" at her, and "intimidated" her by saying that she was "going to be discharged due to the discrimination charges filed." Because of the retaliatory harassment, Rivera took another sick leave. When she returned to work, Rivera was "immediately" threatened with termination and screamed at "due to the discrimination charge filed." After one month of abuse, Rivera resigned her employment.
Retaliatory Threats Of Discharge Create Hostile Environment
The trial court dismissed Rivera's retaliatory hostile work environment harassment claim. In doing so, the trial court found that the alleged retaliatory harassment was simply a continuation of the alleged age-based harassment that she endured. On appeal, the First Circuit reversed the trial court's decision and ruled that the trial court "cannot throw out" Rivera's retaliatory hostile work environment harassment claim.
In reversing the trial court, the First Circuit determined that the trial court failed to grasp the "glaring distinction" between the age-based harassment Rivera experienced before complaining about discrimination and the retaliatory harassment she experienced after complaining about discrimination because the subsequent harassment "involved threats of termination due specifically to her decision to go to the EEOC" with her discrimination complaint. In other words, the appellate court explained, there was a clear causal connection between Rivera's discrimination complaint and the subsequent harassment Rivera experienced. The First Circuit further found that based on Rivera's allegations that she was "regularly" threatened with termination for complaining about discrimination, it was for a jury to decide whether "such harassment was severe or pervasive enough to constitute a retaliatory hostile work environment."
Free Consultation With Marion County Retaliation Attorneys
Based in Ocala, Florida and representing employees throughout Central Florida, we have extensive experience representing employees who have been retaliated against for complaining about workplace discrimination. If you have been subjected to retaliation for complaining about discrimination or have questions about a retaliation-based hostile work environment, please contact our office for a free consultation with our Marion County, Florida employment retaliation discrimination lawyers. Our employee rights law firm takes employment retaliation cases on a contingency fee basis. This means that there are no attorney's fees incurred unless there is a recovery and our attorney's fees come solely from the monetary award that you recover.