Are Employers Required To Notify Employees Of Their Eligibility For FMLA Leave?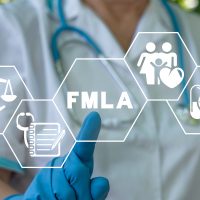 Through their decades of experience representing employment discrimination victims, our employment lawyers in Marion County, Florida know that many employers do not inform employees of the rights under the Family Medical Leave Act ("FMLA"), including their eligibility for FMLA leave. The FMLA was passed in 1993, as the court in Satterfield v. Wal-Mart Stores, Inc., 135 F.3d 973 (5th Cir. 1998), because "Congress found inadequate job security for employees who have serious health conditions that prevent them from working for temporary periods." In enacting the FMLA, as explained by the court in Bachelder v. American West Airlines, Inc.,259 F.3d 1112 (9th Cir. 2001), "Congress concluded that "it is unfair for an employee to be terminated when he or she is struck with a serious illness and is not capable of working."
In order to provide protection for employees who are unable to work because of a serious health condition, the FMLA creates a broad array of rights that benefit covered employees. The rights to which covered employes are entitled include the right to take up to twelve weeks of unpaid leave each year for their own serious health condition or to care for immediate family members with a serious health condition, and the right to reinstatement after taking FMLA leave. The right to reinstatement is the most important right afforded to employees under the FMLA. At the end of FMLA leave, employees have the right to be restored to the position they held when leave commenced or to an equivalent position, with the same pay and benefits.
In this article, our employment attorneys in Marion County, Florida explain how the decision in Steele v. City of Attalla,Case No. 22-cv-343 (N.D. Ala. Sept. 28, 2023) illustrates that in order to ensure that employees entitled to FMLA leave are able to exercise their FMLA rights, the FMLA mandates that employers inform employees of their eligibility for FMLA leave.
Notice Of Eligibility For FMLA Leave
The FMLA, as the court in Collins v. Dan Cummins Chevrolet-Buick, Inc., 2015 WL 4603108 (E.D. Ky. July 29, 2015) observed, "is designed to protect employees." In order to protect employees, the FMLA prohibits employers from interfering with, restraining, or denying the exercise of or the attempt to exercise any rights provided by the FMLA. In an FMLA interference claim, as explained by the court in Evans v. Books-A-Million, 762 F.3d 1288 (11th Cir. 2014), an employee need only show "that she was denied a benefit to which she was entitled under the FMLA, and that she has been prejudiced by the violation in some way."
In order to provide adequate notice of a FMLA-qualifying reason for leave, as the court in Bachelder v. American West Airlines, Inc., 259 F.3d 1112 (9th Cir. 2001) explained, "employees need only notify their employers that they will be absent under circumstances which might indicate that the FMLA might apply." "In requesting leave," as observed by the court in Crowell v. Denver Health & Hosp. Authority, 572 Fed. Appx. 650 (10th Cir. 2014), "employees need not expressly assert rights under the FMLA or even mention the FMLA, but may only state that leave is needed."
In Cruz v. Publix Super Markets, Inc., 428 F.3d 1379 (11th Cir. 2005), the court explained that "once an employee gives sufficient notice to make the employer aware that the employee needs FMLA-qualifying leave, the employer then must ascertain whether the employee's absence actually qualifies for FMLA protection." Thus, as the court in Bachelder v. American West Airlines, Inc., 259 F.3d 1112 (9th Cir. 2001) pointed out, "it is the employer's responsibility, not the employee's, to determine whether a leave request is likely to be covered by the [FMLA]." When an employer acquires knowledge that an employee's leave may be for a FMLA-qualifying reason, as the court in Rajmi v. Hospital Housekeeping Systems, LLC, 992 F.3d 1233 (11th Cir. 2021) determined, "the employer must also provide notice to the employee of her eligibility for and rights under the FMLA within a certain time frame."
FMLA Interference Lawsuit
In Steele, a woman named Steele brought an FMLA claim against her former employer, the City of Attalla ("the City"). Steele claims the City unlawfully interfered with her FMLA rights by withholding information concerning her eligibility for FMLA leave upon notification that she was pregnant. Under the FMLA, pregnant employees are entitled to take leave because of an inability to work due to pregnancy, for prenatal care, for the birth of a child and to care for their newborn child, and because of their own serious health following the birth of the child. When pregnant employees take leave under the FMLA, the FMLA's right to reinstatement ensures they will have their jobs waiting for them when they return from leave.
In 2017, the City hired Steele as an accounting assistant. In September 2019, Steele learned that she was pregnant and notified the City's Mayor, Clerk, and Department of Human Resources—as well as her supervisor—about her pregnancy. On March 18, 2020, Steele was admitted to the hospital to have her labor induced. Steele notified a Human Resources representative, Jacobs, of her induction and asked about maternity leave. Steele was eligible for FMLA leave in March 2020. However, Jacobs allegedly instructed Steele to apply for unemployment compensation benefits rather than notifying her of her eligibility for FMLA leave. Steele later filed for unemployment compensation benefits at the direction of the City Clerk and was approved in April 2020. Steele was told to include on her unemployment compensation benefits application that she had been laid off from her position with the City.
On May 19, 2020, Steele tried to return to work but was sent home by her supervisor and instructed to meet with the Mayor before resuming her duties. The next day, the Mayor and Jacobs informed Steele that her accounting position had been eliminated and she could either transfer to another position or be rehired in another position with significantly reduced hours. Otherwise, the city would terminate her employment. At the end of the meeting, the Mayor told Steele that she had until August 2020 to decide whether to return to work at another position with reduced hours or be terminated.
Steele's employment was then terminated to be replaced by a new software system. Of the three accounting assistant positions, Steele was the only employee whose position was terminated in May 2020, the only accounting assistant forced to transfer to a new position with reduced hours, and the only accounting assistant to have been pregnant since 2017.
Interference With FMLA Rights
The City filed a motion with the trial court seeking dismissal of Steele's FMLA interference claim. In seeking dismissal, the City argued that Steele "does not and cannot show that the alleged failures on the City's part resulted in any cognizable harm" because Steele took leave even though the City failed to notify her of her FMLA eligibility. In other words, the City maintained that its alleged failures—(1) the absence of an FMLA-eligibility notification and (2) the instruction to apply for unemployment compensation benefits instead of to exercise FMLA-protected leave—did not prejudice Steele. The trial court denied the City's motion for dismissal and ruled that Steele had alleged sufficient facts to plausibly state a claim for interference with her FMLA rights.
In denying the City's motion for dismissal, the trial court explained that the City's argument "ignores that being told to file for unemployment compensation benefits is different than being allowed to take leave that you weren't informed of." The trial court pointed out that "Steele alleges that when she informed an HR representative of her need to take maternity leave, he instructed her to file for unemployment compensation benefits." The trial court also noted that Steele alleges that she was instructed by the City Clerk to include in her application for unemployment compensation benefits that she "had been laid off from her position with the City of Attalla." Then when Steele "tried to return to work, she was told that her position was being replaced by a software system." These allegations, the trial court concluded, were sufficient to establish that "the City's failure to notify Steele that she had a right to take pregnancy-related FMLA leave prejudiced her."
Marion County, FL Employment Lawyers
Based in Ocala, Florida and representing workers throughout Florida, our employment attorneys in Marion County, Florida have dedicated their practice to fighting for the rights of employment discrimination victims. If you have been prevented from exercising your FMLA rights or have questions about your rights under the FMLA, please contact our office for a free consultation with our employment lawyers in Marion County, Florida. Our employee rights law firm takes employment discrimination cases on a contingency fee basis. This means that there are no attorney's fees incurred unless there is a recovery and our attorney's fees come solely from the monetary award that you recover.