Are Men Protected From Pay Discrimination By The Equal Pay Act?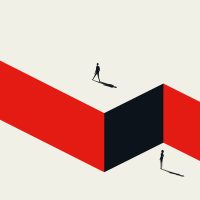 Our Citrus County labor lawyers have litigated employment discrimination cases in Florida courts for more than two decades. Through their years of experience representing Florida employees in employment discrimination cases, our Inverness, Florida labor attorneys know that a common employment law myth is the Equal Pay Act only protects women from pay discrimination. Although women continue to endure systemic pay discrimination in the American workplace, the scope of protection afforded by the Equal Pay Act is not limited to women. In this article, our Citrus County labor lawyers explain how the decision in Duke v. City College of San Francisco,445 F.Supp.3d 216 (N.D. Cal. 2020) illustrates that the Equal Pay Act protects both men and women from pay discrimination.
Protection From Pay Discrimination
The Equal Pay Act, which is part of the Fair Labor Standards Act of 1938, forbids employers from paying an employee at a rate less than the rate paid to employees of the opposite sex for equal work. As observed by the U.S. Ninth Circuit Court of Appeals in Hein v. Or. College of Educ.,  718 F.2d 910 (9th Cir. 1983), the Equal Pay Act "embodies the deceptively simply principle that employees doing equal work should be paid equal wages, regardless of sex."
To make out a case under the Equal Pay Act, an employee must prove that an employer is paying different wages to employees of the opposite sex for equal work. The jobs held by employees of opposite sexes need not be identical, but they must be substantially equal. Further, as explained by the Ninth Circuit in EEOC v. Maricopa Cty. Cmty. Coll. Dist.,  736 F.2d 510 (9th Cir. 1984), "it is actual job performance requirements, rather than job classifications or titles, that is determinative." Thus, a case under the Equal Pay Act requires a comparison of an employee's work and earnings to that of employees of the opposite sex.
Once an employee establishes a prima face case of sex-based unequal pay, the employer is liable unless the employer proves that the differential in wages is justified under one of the Equal Pay Act's four exceptions. The four defenses available to an employer under the Equal Pay Act are: (1) a seniority system; (2) a merit system; (3) a system that measures earnings by quantity or quality of production; or (4) a differential based on any other factor other than sex. In order to establish an exception under the Equal Pay Act, the employer must also demonstrate that sex played no role in the differential in wages. Thus, the U.S. Supreme Court ruled in Corning Glass Works v. Brennan, 417 U.S. 188 (1974), the employer, not the employee, bears the burden of proving that the actual differential in wags is not sex-based.
Sexual Discrimination Lawsuit
In Duke, a man named Duke brought a sex discrimination case against his former employer, City College of San Francisco (CCSF), pursuant to the Equal Pay Act. Duke claims that CCSF violated the Equal Pay Act by paying a female employee holding a position with similar responsibilities more than him.
Beginning in June 2018, Duke served as Associate Vice Chancellor of Student Development at CCSF. Although Duke's initial salary was supposed to be $172,184 per year, CCSF started him at a lower salary. Duke alleges that a female "counterpart," who was hired at the same time and for the same Associate Vice Chancellor Position for which CCSF hired Duke, earned a starting salary of $193,152. Duke claims that the female employee "was the only other person who, at all relevant times, held the position of Associate Vice Chancellor of Student Affairs, making her the only individual with whom he could compare himself to" for purposes of establishing his claim under the Equal Pay Act.
Men Protected Against Pay Discrimination
CCSF filed a motion with the trial court seeking dismissal of Duke's claim under the Equal Pay Act. In denying CCSF's motion for dismissal, the trial court concluded that Duke had "alleged sufficient facts to state a claim for violation of the Equal Pay Act." In support of its conclusion, the trial court observed that Duke alleges that his female "counterpart" was "hired for the same position was he was," that she was paid more than him, and that she was "the only other Associate Vice Chancellor of Student Affairs making her the only individual against which [Duke] could compare himself." "It is reasonable to conclude," the trial court explained, "that two associate vice chancellors overseeing the same area of responsibility (i.e., student affairs) would have the same job responsibilities" and, thus, the "two jobs were substantially equal."
Citrus County, FL Labor Lawyers
Based in Ocala, Florida and representing workers throughout Florida, our labor attorneys in Citrus County, Florida have dedicated their practice to representing employment discrimination victims. If you have been discriminated against at work or have questions about your employee rights under federal employment discrimination law, please contact our office for a free consultation with our labor lawyers in Citrus County, Florida. Our labor attorneys take employment discrimination cases on a contingency fee basis. This means that there are no attorney's fees incurred unless there is a recovery and our attorney's fees come solely from the monetary award that you recover.