Are Men Protected From Sex Discrimination Under Federal Employment Discrimination Law?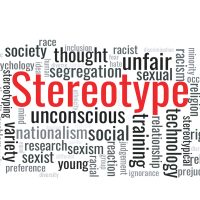 Having represented employment discrimination victims for more than twenty years, our labor lawyers in Citrus County, Florida know that a common employment law myth is that only women are protected from sex discrimination. Federal employment discrimination law, however, protects both men and women from sex discrimination. In mandating equal treatment for both men and women, federal employment discrimination law prohibits employers from treating one gender differently or more favorably from the other gender. Stated another way, federal employment discrimination law forbids preferential treatment for men or women because of their gender. In this article, our labor lawyers in Citrus County, Florida explain how the alleged facts in Wilkinson v. Pinnacle Lodging, LLC, 2023 WL 6518142 (5th Cir. Oct. 5, 2023) illustrate that employers continue to mistakenly believe that federal employment discrimination law permits sex-based discrimination against men.
Employment Discrimination Lawsuit
In that case, a man named Wilkinson brought an employment discrimination lawsuit against his former employer, Pinnacle Lodging, LLC ("Pinnacle"), pursuant to Title VII of the Civil Rights Act of 1964 ("Title VII"). Title VII protects employees from discrimination on the basis of race and sex. Wilkinson, who is a white male, claims that he was terminated because of his race and sex in violation of Title VII.
Pinnacle owns and operates hotels, including the Hampton Inn in Covington, Louisiana. In 2017, Wilkinson was hired as a front-desk clerk at the Covington Hampton Inn. In 2018, Pinnacle's Director of Operations, a man named Block, promoted Wilkinson to general manager of the hotel. Wilkinson received a significant pay increase along with the promotion. In August 2019, Rosa, who is a white female, was promoted to regional manager for Louisiana and became Wilkinson's direct supervisor. Rosa reported to Block who reported to the owner of Pinnacle, Patel. Four months after Rosa began supervising Wilkinson in December 2019, Rosa and Block (with permission from Patel) terminated Wilkinson. In the months leading up to Wilkinson's termination, Rosa allegedly made multiple inappropriate comments concerning race and sex to Wilkinson and others.
During their first meeting, Rosa allegedly told Wilkinson—in front of one of Wilkinson's subordinates, Anthony, the head of housekeeping—that she was going to replace Wilkinson and his staff with "Hispanics" because they work "cheaper and faster." Anthony claims that Rosa "pretty regularly" said she was going to replace the Hampton Inn staff with "Mexicans" because "Mexicans work better." During their second meeting, Rosa allegedly told Wilkinson that "male GMs don't make good general managers and as far as [Rosa] was concerned, [Wilkinson] shouldn't be here." Anthony, who was present, says she remembers Rosa saying this and that Rosa "frequently" made these kinds of comments to Hampton Inn staff.
Another man, Lancios, further testified that Rosa told him that she thought "Hispanic workers are better workers" and got "more accomplished" than non-Hispanics; that she preferred Hispanic workers to anyone else; and that she said to him (in Wilkinson's presence) that Wilkinson was a "pioneer" in the hotel industry because "females are more capable" than men. Wilkinson, Anthony, and Lancios each testified that Rosa made these comments routinely over the four-month period that she supervised Wilkinson. Rosa denied making any of these comments.
Wilkinson testified in his deposition that he complained to Block about Rosa's alleged racist and sexist comments before his termination. According to Wilkinson, Block said he would deal with the matter, but Wilkinson never saw evidence that he did. Wilkinson's termination letter, written by Rosa and Block, includes four reasons for his termination. Wilkinson purportedly failed to contribute to rate management; failed to complete some of the tasks required prior to a corporate inspection in November 2019; threatened to quit twice; and lacked overall hotel knowledge. Wilkinson testified that he refused to sign the termination letter because it was inaccurate.
Men Protected From Sex Discrimination
The trial court dismissed Wilkinson's race and sex discrimination claims. In doing so, the trial court found that although Wilkinson had presented direct evidence that he was fired because of his race and sex in violation of Title VII, Pinnacle established that Wilkinson would have been terminated even if his race and sex had not been taken into account when making the termination decision. In support of its decision, the trial court pointed to (1) "consistent" and "uncontroverted testimony" of Wilkinson's supervisors and (2) the termination letter. The U.S. Fifth Circuit Court of Appeals reversed trial court's decision and reinstated Wilkinson's discrimination claims.
Although it agreed with the trial court that Wilkinson had presented direct evidence that he was fired because of his race and sex in violation of Title VII, the Fifth Circuit explained that the problem with the trial court's decision was that the "supervisors' testimony as to the nondiscriminatory reasons Wilkinson was fired was neither consistent nor uncontroverted." First, the appellate court observed, "Wilkinson's supervisors inconsistently testified about why Wilkinson was fired." Second, the court of appeals noted, "there is record evidence contradicting the supervisors' purported non-discriminatory reasons for firing Wilkinson." For example, the hotel's assistant manager testified that the Covington Hampton Inn "never passed its inspection—either before Wilkinson's tenure or after—because the hotel lacked the required internet infrastructure." As to Wilkinson's threats to quit, Wilkinson testified that he made those threats to Block only after Block refused to stop Rosa's "discrimination and harassment." The appellate court also pointed out that Wilkinson was never subjected to any disciplinary action as general manager despite "the existence of a progressive discipline policy at Hampton Inn requiring two written warnings prior to termination."
"Given the inconsistencies in the supervisors' testimony about why Wilkinson was fired and the contradictory evidence undercutting those reasons," the Fifth Circuit concluded, the trial court "erred in holding that 'any reasonable jury would conclude' that Pinnacle would have fired Wilkinson 'absent the discrimination.' "
Citrus County, FL Labor Lawyers
Based in Ocala, Florida and representing workers throughout Florida, our labor attorneys in Citrus County, Florida have fought for the rights of employment discrimination victims for more than two decades. If you have experienced employment discrimination or have questions about your rights as an employment discrimination victim, please contact our office for a free consultation with our labor lawyers in Citrus County, Florida. Our employee rights law firm takes employment discrimination cases on a contingency fee basis. This means that there are no attorney's fees incurred unless there is a recovery and our attorney's fees come solely from the monetary award that you recover.