Are Older Job Applicants Still Subjected To Systemic Age Discrimination In Hiring Decisions?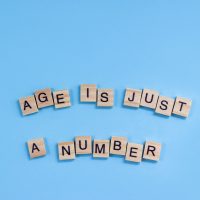 Having fought for the rights of employment discrimination victims for more than two decades, our Marion County, Florida employment lawyers know that job applicants continue to face significant obstacles in their efforts to secure employment. In far too many cases, as observed by the court in Graefenhain v. Pabst Brewing Co. 827 F.2d 13 (7th Cir. 1987), "many employers or younger business executives act as if they believe there are good business reasons for discriminating against older employees." Despite the passage of the Age Discrimination in Employment Act (ADEA) more than 50 years ago, our Ocala, Florida employment lawyers have learned, many employers still refuse to even consider hiring highly qualified older job applicants because of their age. In this article, our Marion County, Florida employment attorneys explain how the alleged facts in McLaughlin v. City of Bangor, Case No. 20-00158 (D. Maine Jan. 22, 2022) demonstrate that employers routinely continue to discriminate against older job applicants and, in the prescient words of the Graefenhain court, "act as if they believe there are good business reasons" not to hire older job applicants.
Age Discrimination Lawsuit
In that case, a man named McLaughlin brought an age discrimination lawsuit against the City of Bangor (the City) pursuant to the ADEA. McLaughlin alleges that the City violated the ADEA by refusing to hire him because of his age. Under the ADEA, employers are forbidden from discriminating against job applicants and employees on the basis of age. McLaughlin was 58 years old when he sought employment with the City.
In August 2018, McLaughlin applied for employment with the City for the entry-level position of Collection Technician. Approximately one week after he applied for the position, McLaughlin discussed his application with a man named Grant. Grant was the Collection System Foreman and was responsible for supervising Collection System Technicians. Grant told McLaughlin: "It's a young man's job. You're too old for that." Grant also said, "I'm going to hire a younger person."
"He's Washed Up, He's Too Old"
A Collection System Technician, named Lundin, testified to an age-based discriminatory remark by Grant regarding McLaughlin. Lundin testified that he attended an end-of-day gathering with Grant and other Collection Systems Technicians at which Grant stated, "We're not hiring Jim McLaughlin, he's washed up, he's too old." Lundin then observed Grant make a gesture that Lundin interpreted as Grant mimicking the act of ripping up an application.
Another City employee, a man named Leger, also testified that Grant made an age-based discriminatory remark regarding McLaughlin. Leger testified that he heard a conversation between McLaughlin and Grant that took place about two weeks after McLaughlin submitted his application, in which McLaughlin inquired about the interviews for the Collection System Technician position and Grant informed him that the interviews were done. After McLaughlin left the room, Leger recalls Grant telling him, "Well, would you hire him? Look at him, he's going to be gone in two years."
Thirteen applications were submitted for the Collection System Technician position, for which there were three openings. Ultimately, McLaughlin was not offered an interview. When candidates were interviewed, Grant was present for the interviews and asked questions of the candidates. Grant was also involved in the decision regarding who should be hired.
Evidence Of Discriminatory Failure To Hire
The City filed a motion with the trial court seeking dismissal of McLaughlin's age discrimination claim. In doing so, the City argued that there was no evidence that the decision not to hire McLaughlin was motivated by age-based discriminatory animus. The trial court denied the City's motion for dismissal and ruled that McLaughlin had presented sufficient evidence to establish that he was not hired because of his age in violation of the ADEA.
In denying the City's motion for dismissal, the trial court focused on the purported age-based discriminatory remarks by Grant. The trial court explained that "Grant's purported statements reflect age-based animus and convey that he was a decision-maker in the hiring process for the Collection System Technician position." "Consequently," the trial court determined, "based on these statements alone, a jury could reasonably conclude that the City's decision not to hire McLaughlin for the Collection System Technician job was rooted in age-based animus."
Employment Lawyers In Marion County, FL
Based in Ocala, Florida, and representing workers throughout Florida, our employment attorneys in Marion County, Florida have fought for the rights of age discrimination victims for more than two decades. If you have been discriminated against because of age or have questions about your protection against age discrimination under federal employment law, please contact our office for a free consultation with our employment lawyers in Ocala, Florida. Our employee rights law firm takes age discrimination cases on a contingency fee basis. This means that there are no attorney's fees incurred unless there is a recovery and our attorney's fees come solely from the monetary award that you recover.