Are Sexist Remarks Evidence Of A Discriminatory Failure To Promote?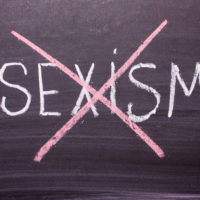 Having litigated employment discrimination cases for almost twenty years, our Alachua County, Florida employment discrimination attorneys have learned that women continue to be denied promotional opportunities because of their gender. Although Title VII of the Civil Rights Act of 1964 (Title VII) made gender discrimination an unlawful employment practice more than 50 years ago, many employers continue to act as if they believe there are good business reasons for discriminating against women. The decision by the U.S. Tenth Circuit Court of Appeals in Tabor v. Hilti, Inc., 703 F.3d 1206 (10th Cir. 2013) is instructive in showing that an employer's inaccurate and stigmatizing gender-based stereotypes can be used to prove a failure to promote discrimination.
She Would Be "Chewed Up & Spit Out"
In that case, Ronica Tabor (Tabor) claimed that Hilti, Inc. (Hilti) failed to promote her because of her gender in violation of Title VII. Hilti is a tool manufacturer. The company employs inside sales representatives, who are responsible for providing customer assistance and sales support by phone. A common career track for inside sales employees in the Customer Service Department is promotion to Account Manager. Account Managers are responsible for outside sales or field sales, including site visits to customers within assigned territory. This promotion sometimes involves transfer to a different city and requires skills not required for inside sales, such as the ability to lift 60 pounds, engage customers face-to-face, and offer hands-on demonstrations of the tools.
Tabor began working at Hilti in January 2006, selling and demonstrating tools to customers face-to-face. Tabor transferred to the Customer Service Department in Tulsa, Oklahoma in October 2006. Tabor expressed interest in becoming an Account Manager. Tabor's immediate supervisor assigned her a P1 rating. A P1 rating indicated that the employee was ready for promotion within zero to 12 months.
Tabor applied for an Account Manager position in Oklahoma City. Tabor first interviewed with a Regional Manager named Perkins. Tabor was selected for a second interview. The second interview was conducted by a Division Manager named Teel and Perkins. During the interview, Teel and Perkins mentioned a second position in Arkansas and Tabor expressed interest in that position as well.
During the second interview, Teel made numerous comments related to Tabor's gender. Teel told Tabor that tools "are like guns for men" and using them is "almost like second nature." Teel told Tabor that it would take more work for her, as a woman, to learn the tools well enough to demonstrate them for customers or she would be "chewed up and spit out." Teel also suggested that as a woman, Tabor might have some "advantages" in getting men to talk to her even if they were reluctant to talk to a salesman. Teel also expressed concern about whether Tabor should travel as much as the job required because she was a wife and mother. Teel stated that he personally would not want his wife to hold a job that required travel, and he advised Tabor to ask her husband about whether she should pursue this type of work.
HR Says "Brush It Under The Rug"
Tabor was not offered either of the two Account Manager positions. Instead, a male employee was hired for each position. After the second interview, Tabor made a complaint to Human Resources (HR). The HR representative advised Tabor to "just brush it under the rug, start fresh, and to just not speak of it again." The HR representative assured Tabor that her complaint would not affect her future employment with the company. Eventually, Tabor resigned her employment with Hilti.
The trial court dismissed Tabor's discriminatory failure to promote claim. Evidently finding that Teel acted with benign intent by characterizing his interview comments as merely "inappropriate," the trial court determined that Hilti's reasons for not promoting Tabor were non-discriminatory. On appeal, the Tenth Circuit reversed the trial court's dismissal and reinstated Tabor's discriminatory failure to promote claim. In doing so, the Tenth Circuit ruled that it was for a jury to decide whether Hilti failed to promote Tabor for discriminatory reasons in violation of Title VII.
Sexist Remarks Are Evidence Of Sex Discrimination 
Unlike the reversed trial court, the Tenth Circuit rejected Hilti's argument that Teel's interview comments were "innocuous and non-discriminatory." In declaring that women have inferior knowledge of tools and inferior ability to sell tools, the appellate court found that Teel's remarks expressed "discriminatory beliefs about whether members of [Tabor's] protected [gender] class are capable of doing the job at issue." Moreover, Teel's statements "spoke directly to central requirements of the job for which Tabor was interviewing, and he made them during a discussion about her fitness for the position." Because Teel's statements were "directly linked" to his decision not to promote Tabor, the Tenth Circuit concluded that Teel's comments constituted direct evidence that Tabor was not promoted to the Account Manager positions because of her gender. Because Tabor produced direct evidence of Tilti's discriminatory intent, she was permitted to bring her discriminatory failure to promote claim before a jury for resolution.
Free Consultation With Ocala Sex Discrimination Lawyers
Based in Ocala, Florida and representing employees throughout Central Florida, we have extensive experience litigating gender discrimination cases in federal and state court. If you have questions about gender discrimination or about being denied a promotion because of your gender, please contact our office for a free consultation with our Alachua County, Florida gender discrimination attorneys. Our employee rights law firm takes gender discrimination cases on a contingency fee basis. This means that there are no attorney's fees incurred unless there is a recovery and our attorney's fees come solely from the monetary award that you recover.