Are Workers Are Workers Protected From Retaliation When They Complain About Same-Sex Sexual Harassment?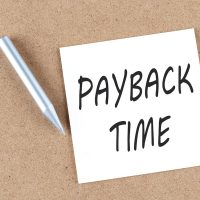 During the past twenty years, our Marion County, Florida wrongful termination lawyers have represented employees who have been retaliated against for exercising their employee rights. Through their extensive experience handling wrongful termination cases, our Ocala, Florida wrongful termination attorneys know that a common employment law myth is that employees are not protected from same-sex sexual harassment. Because of this employment law myth, many employees mistakenly believe they are not protected from retaliation when they complain about same-sex sexual harassment. In this article, our Marion County, Florida wrongful termination lawyers explain how the decision in DeLegrane v. Weaver Popcorn Manufacturing, Inc.,Case No. 1:20-cv-451 (N.D. Ind. Aug. 3, 2022) demonstrates that employees who complain about same-sex sexual harassment are protected from retaliation by federal employment discrimination law.
Protection From Workplace Retaliation
Title VII of the Civil Rights Act of 1964 (Title VII) prohibits employers from discriminating against employees on the basis of sex. In construing Title VII, courts have consistently ruled that sexual harassment is a form of sex discrimination prohibited by Title VII.
Under Title VII, unlawful sexual harassment is not limited to harassment by members of the opposite sex. Instead, Title VII also protects employees from same-sex sexual harassment. Same-sex sexual harassment occurs when both the harasser and the victim are of the same sex. As part of the protection afforded to sexual harassment victims, Title VII contains an anti-retaliation provision. Under Title VII's anti-retaliation provision, employees are protected from retaliation when they complain about perceived sexual harassment in the workplace, including same-sex sexual harassment.
Wrongful Termination Lawsuit
In DeLegrane, a man named DeLegrange brought a retaliation claim against his former employer, Weaver Popcorn Manufacturing, Inc. (Weaver), pursuant to Title VII. DeLegrange claims that Weaver retaliated against him in violation of Title VII by terminating his employment because he complained about same-sex sexual harassment.
Weaver is a popcorn manufacturer. In February 2019, DeLegrange began working for Weaver as a machine operator at its plant in Indiana. Weaver reported to a man named Bowser. DeLegrange claims that he experienced multiple, unwanted instances of sexual conduct by Bowser. Two or three times, Bowser stood with his crotch in DeLegrange's face while DeLegrange bent down to work on a machine. Bowser also grabbed DeLegrange's buttocks while the two were alone on the mezzanine level of the plant. Bowser, according to DeLegrange, also had the unwanted habit of striking employees, including DeLegrange, in the crotch with a lock attached to a retractable lanyard. On a couple of occasions when DeLegrange was standing on a ladder, Bowser would climb up the ladder behind DeLegrange and press his crotch into DeLegrange.
In August 2019, DeLegrange met with a supervisor, Seymoure, and requested that he be moved to a different department but did not say why. The request was denied. DeLegrange also requested that Bowser attend the meeting to address the sexual harassment. This request was also denied. In November 2019, DeLegrange lodged a complaint with Seymoure regarding Bowser's unwanted sexual behavior. In December 2019, Weaver terminated DeLegrange's employment. Weaver claims that DeLegrange was chosen for termination as part of a reduction in force because of "performance reasons."
Evidence Of Wrongful Termination
Weaver filed a motion with the trial court seeking dismissal of DeLegrange's retaliatory discharge claim. In denying Weaver's motion for dismissal, the trial court ruled that DeLegrange had presented sufficient evidence to establish that Weaver's proffered reason for the termination was a pretext for unlawful retaliation. The trial court found that there "is no evidence in the record to show that [DeLegrange] had performance problems that would support termination." The trial court explained that DeLegrange's two disciplinary incidents were unrelated to his job performance." "Instead," the trial court noted, "they related solely to his interaction with his co-workers." "And other than these two incidents," the trial court observed, "the record lacks any deficiencies in any aspect of [DeLegrange's] employment."
The trial court also found that DeLegrange had "evidence that his job performance was exemplary." DeLegrange was placed in a supervisor's role during a week-long vacation by Bowser and "was praised for his performance." DeLegrange was also "offered a full-time job on second shift, a job that came with a $4.00 per hour raise." "These facts," the trail court determined, "go against a performance that was so bad as to warrant termination." Thus, the trial court concluded that it was for a jury to decide whether Weaver fired DeLegrange because of alleged performance problems or because DeLegrange complained about same sex-harassment.
Free Consultation For Employees
One of the most important decisions wrongful termination victims must make is which employment law attorneys to consult with regarding their employee rights. As part of our dedication to helping wrongful termination victims, an experienced employment law attorney will speak with you personally and you will receive the individualized attention your case deserves. We offer free confidential case evaluations for employees, and you will not have to pay to speak with our wrongful termination attorneys regarding your rights. We are available for consultation at your convenience, including scheduling telephone consultations for evenings and weekends.
Marion County, FL Wrongful Discharge Lawyers
Based in Ocala, Florida and representing workers throughout Florida, our employment wrongful termination attorneys in Marion County, Florida have dedicated their practice to fighting for employees. If you have been wrongfully fired or have questions about whether you have been wrongfully fired, please contact our office for a free consultation with our wrongful termination lawyers in Marion County, Florida. Our employee rights law firm takes wrongful termination cases on a contingency fee basis. This means that there are no attorney's fees incurred unless there is a recovery and our attorney's fees come solely from the monetary award that you recover.