Are Workers Required To Tolerate Customer Sexual Harassment As Part Of Their Job?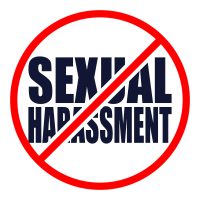 For more than twenty years, our Citrus County, Florida sexual harassment attorneys have litigated sexual harassment cases where employers have created and maintained a hostile working environment. Having decades of experience representing sexual harassment victims, our Inverness, Florida sexual harassment lawyers know that employees are often the target of sexually harassing behavior from customers. In far too many cases, although required by federal employment discrimination law to protect their employees from workplace sexual harassment, employers ignore and effectively condone customer sexual harassment. In this article, our Citrus County, Florida sexual harassment lawyers explain how the recent decision in Fried v. Wynn Las Vegas, LLC, 18 F.4d 643 (9th Cir. 2021) demonstrates that employees are not expected to tolerate customer sexual harassment as part of their job.
Sexual Harassment Victims' Rights
Title VII of the Civil Rights Act of 1964 (Title VII) makes sexual harassment an unlawful discriminatory employment practice. To violate Title VII, sexual harassment must be sufficiently severe or pervasive to alter the conditions of the victim's employment and create a hostile working environment. Title VII protects employees from sexual harassment by co-workers, supervisors, managers, owners, and third-parties, including an employer's clients and customers. Under Title VII, once an employer knows or should know that an employee is being sexually harassed in the workplace, the employer is obligated to take prompt and effective corrective action to stop the harassment and prevent recurrence of the harassment. When an employer fails to take remedial action, or the remedial action taken does not stop the harassment, the employer is liable under Title VII for creating and maintaining a sexually hostile work environment.
Sexual Harassment Lawsuit
In Wynn, a man named Fried brought a sexual harassment lawsuit against his former employer, Wynn Las Vegas, LLC (Wynn), pursuant to Title VII. Fried claims that Wynn violated Title VII by creating and maintain a sexually hostile work environment.
Fried worked as a manicurist at a salon in the Wynn Hotel in Las Vegas, Nevada. In July 2017, a male customer came into the salon for a pedicure and Fried was assigned to provide the service. The customer asked Fried to give him a message in the customer's hotel room and said he had message oil. When Fried responded, "we don't do that kind of service, the customer made an explicit sexual proposition, asking if Fried wanted to have sex. The customer told Fried "it is wonderful to have sex with another man."
Fried immediately went to the salon's front desk, reported the customer's conduct to the manager of the salon, Barajas, and stated that he no longer felt comfortable interacting with the customer. According to Fried, Barajas directed him to "just go [finish the pedicure] and get it over with." Fried complied but claimed that he felt "absolutely horrible" and "uncomfortable" during the twenty or so minutes it took to finish the customer's pedicure. In total, the customer made five or six inappropriate sexual references to Fried during the thirty-five-minute pedicure. The customer also grabbed or held Fried's hand or arm for about a minute when Fried escorted the customer out of the sale after completing the pedicure.
No Remedial Action Taken
Fried confronted Barajas after the customer left and told her that they needed to discuss what had happened. Barajas responded that she was busy dealing with emails but would talk to him "when she got a chance." When Fried followed up later that day, Barajas again told him that she had a lot of emails to review and asked to discuss the incident another time. Fried told Barajas that he would report the incident to the hotel's human resources department, but he did not do so. Fried and Barajas never discussed the incident again.
About one week later, Fried was in the salon's breakroom and asked his co-workers whether Barajas was on duty because he still wanted to speak with her about the customer who had sexually propositioned him. A female co-worker told Fried that he should not be upset about the incident and should instead take it as a compliment. When Fried responded that he was not happy with that remark, another female co-worker allegedly said, "shut up, Vincent, you know you want to have sex from [the customer], you keep mentioning it."
Ratified Customer's Sexual Harassment
The trial court dismissed Fried's sexual harassment claim. In doing so, the trial court ruled that Wynn was not liable under Title VII for creating and maintaining a sexually hostile work environment. The U.S. Ninth Circuit Court of Appeals reversed the trial court's dismissal and reinstated Fried's sexual harassment claim. Unlike the reversed trial court, the Ninth Circuit concluded that a reasonable jury could find that Wynn was liable for the customer's sexual harassment because Wynn either ratified or acquiesced in the harassment by not taking immediate and appropriate correction action when it knew or should have known of the conduct.
In support of its conclusion, the Ninth Circuit observed that "Barajas not only failed to take immediate corrective action, she directed Fried to return to the customer and complete his pedicure." Indeed, Barajas not only "took no action to stop" the customer's harassment—such as by "requiring the customer to leave the premises immediately"—Barajas "directed Fried to re-subject himself to the harasser for an extended period of time." "Barajas' direction," the appellate court reasoned, "discounted and effectively condoned the customer's sexual harassment" and "conveyed that Fried was expected to tolerate the customer's harassment as part of his job." Under such circumstances, the Ninth Circuit determined, reasonable jurors could find that Wynne created and maintained a sexually hostile work environment in violation of Title VII.
Free Consultation For Harassment Victims
When experiencing sexual harassment in the workplace, one of the most crucial decisions sexual harassment victims must make is which employment law attorneys to consult with regarding their legal rights. As part of our law firm's commitment to helping sexual harassment victims, an experienced employment law attorney will speak with you personally and you will receive the individualized attention your case deserves. We offer free confidential case evaluations for employees, and you will not have to pay to speak with our employment law attorneys regarding your rights as a sexual harassment victim. We are available for consultation at your convenience, including scheduling telephone consultations for evenings and weekends.
Citrus County, FL Sexual Harassment Lawyers
Based in Ocala, Florida and representing workers throughout Florida, our sexual harassment attorneys in Citrus County, Florida have dedicated their practice to representing sexual harassment victims. If you have worked in a sexually hostile work environment or have questions about your protection against workplace sexual harassment under federal employment discrimination law, please contact our office for a free consultation with our sexual harassment lawyers in Citrus County, Florida. Our employee rights law firm takes sexual harassment cases on a contingency fee basis. This means that there are no attorney's fees incurred unless there is a recovery and our attorney's fees come solely from the monetary award that you recover.