Can A Bad Performance Review Constitute Evidence Of Pregnancy Discrimination?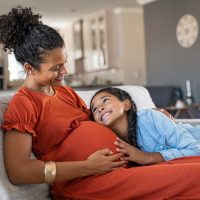 Having represented employment discrimination victims for more than twenty years, our labor lawyers in Citrus County know that women are often targeted for termination after disclosing their pregnancy. In far too many cases, our labor attorneys in Inverness, Florida have learned, women are subjected to disciplinary action, performance improvement plans, and negative performance reviews after announcing their pregnancy. Employers then use disciplinary action, performance improvement plans, or negative performance reviews to justify the termination of pregnant employees. In this article, our labor lawyers in Citrus County explain how the decision in Meigs v. Care Providers Insurance Services, LLC, Case No. 21-867 (E.D. Pa. Jan. 13, 2023) is illustrative of how pregnant employees who receive a negative performance review after disclosing their pregnancy can use the negative performance review as evidence in showing that they were terminated because of pregnancy in violation of federal employment discrimination law.
Pregnancy Discrimination Lawsuit
In that case, a woman named Meigs brought a pregnancy discrimination claim against her former employer, Care Providers Insurance Services, LLC, d/b/a NSM Insurance Group (NSM), pursuant to the Pregnancy Discrimination Act (PDA). The PDA prohibits employers from discriminating against women on the basis of pregnancy, childbirth, or related medical conditions. Meigs alleges that she was fired because of pregnancy violating the PDA.
In August 2016, NSM hired Meigs as a Business Intelligence Analyst (BIA) in the Information Technology (IT) Department. On June 28, 2019, Meigs informed her supervisor, Rosa, that she was pregnant with her first child. Rosa, according to Meigs, appeared to be "visibly shocked" upon hearing the news.
On July 15, 2019, Meigs received a Midyear Performance Review. Meigs claims she did not receive any other midyear performance review during her employment at NSM. She further claims that "no NSM employee besides her received a mid-year review in 2019 because the company did not administer mid-year reviews until 2020 at the earliest." The 2019 Midyear Performance Review stated that the overall ratings regarding her performance were "Below Expectations." It also indicated that Meigs was late in completing several projects for which she was responsible.
On July 29, 2019, Rosa and the Human Resources Director met with Meigs and informed her that her employment was terminated. They informed Meigs that she was not terminated based on her performance. Rather, Meigs was informed that she was being terminated due to strategic organizational restructuring at NSM.
Fired After Disclosing Pregnancy
NSM filed a motion with the trial court seeking the dismissal of Meigs' pregnancy discrimination claim. In support of its motion for dismissal, NSM argued that the evidence established that Meigs was terminated because NSM was "undergoing a strategic organizational restructuring" and not because of her pregnancy. The trial court denied NSM's motion for dismissal and ruled that Meigs was entitled to proceed to a jury trial on the issue of whether she was fired because of her pregnancy in violation of the PDA.
In denying NSM's motion for dismissal, the trial court focused on the suspicious timing of the negative 2019 Midyear Performance Review. The trial court observed that the 2019 Midyear Performance Review, "which [NSM] relied in terminating" Meigs, was issued two weeks after Meigs disclosed her pregnancy to her supervisor. The trial court further noted that Meigs had never received a midyear performance review before 2019 and that Meigs' supervisor "provides no explanation why [Meigs'] 2019 Midyear Review is the only review that exists for his team members." The trial court also contrasted the negative 2019 Midyear Performance Review with Meigs' prior performance reviews. The trial court observed that Meigs has produced "evidence that shows that she received positive reviews for her performance prior to her pregnancy announcement and that she was soon expected to assume greater job responsibilities." The trial court further pointed out that Meigs "received a merit pay increase of 25%, which NSM agrees it would not provide to an underperforming employee."
In denying NSM's motion for dismissal, the trial court also found that NSM "does not appear to present a unified theory of the reason for [Meigs'] termination. NSM's internal documents state "Performance" as the reason for Meigs' termination. In a document submitted to the Pennsylvania Human Rights Commission, NSM stated that the reason for Meigs' termination was "restructuring." In its responses to Meigs' discovery requesting during the litigation, NSM stated that Meigs was terminated "due to organizational restructuring and because she was underperforming in her role as Business Intelligence Analyst." However, the trial court pointed out, three employees of NSM, including Meigs' supervisor, testified that Meigs "was not fired for performance-related reasons."
Free Consultation For Discrimination Victims
After experiencing pregnancy discrimination, one of the most important decisions pregnancy discrimination victims must make is which labor lawyers to consult with regarding their employee rights. As part of our dedication to helping employment discrimination victims, an experienced labor attorney will speak with you personally and you will receive the individualized attention your case deserves. We offer free confidential case evaluations for employees, and you will not have to pay to speak with our labor lawyers regarding your employee rights. We are available for consultation at your convenience, including scheduling telephone consultations for evenings and weekends.
Citrus County, FL Labor Lawyers
Based in Ocala, Florida, and representing workers throughout Florida, our labor attorneys in Citrus County, Florida have dedicated their practice to fighting for the rights of employment discrimination victims. If you have been discriminated against because of pregnancy or have questions about your rights as a victim of pregnancy discrimination, please contact our office for a free consultation with our labor lawyers in Citrus County, Florida. Our employee rights law firm takes employment discrimination cases on a contingency fee basis. This means that there are no attorney's fees incurred unless there is a recovery and our attorney's fees come solely from the monetary award that you recover.