Can A Racially Discriminatory Atmosphere Prove An Employee Was Fired Because Of Race?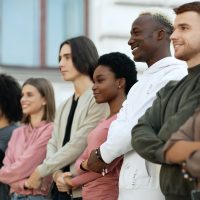 For the past twenty years, our Marion County, Florida employment discrimination lawyers have litigated race discrimination cases in Florida courts. Through their decades of experience representing racial discrimination victims, our Ocala, Florida employment discrimination attorneys know that employees are often required to work in a racially discriminatory atmosphere. In far too many cases, a racially discriminatory atmosphere culminates in a racially discriminatory discharge. In this article, our Marion County, Florida employment discrimination attorneys explain how the recent decision in Smith v. Kinsley Construction, Inc.,Case No. 1:19-cv-2094 (M.D. Pa. March 28, 2022) illustrates that employees can use evidence of a racially discriminatory atmosphere to prove they were fired because of their race in violation of federal employment discrimination law.
Discriminatory Discharge Lawsuit
In that case, a man named Smith brought a racial discrimination claim against his former employer, Kinsley Construction, Inc. (Kinsley) pursuant to Title VII of the Civil Rights Act of 1964 (Title VII). Title VII prohibits employers from discriminating against employees because of race. Smith, who is African-American, claims that Kinsley violated Title VII by firing him because of his race.
Kinsley is a construction company, which also owned and operated a warehouse. Kinsley was responsible for organizing materials in the warehouse. According to Smith, several employees he interacted with during his tenure in the warehouse regularly used racial slurs. For example, Smith alleges that a foreman named Lutz referred to him as a "spade" and a "spook." An employee named Lintz reportedly told Smith "all you guys are good for is welfare and stealing stuff." Yet another foreman named Blessing allegedly used the phrase "you colored people." Smith claims that when he requested help in the warehouse, both Lutz and Lintz replied similarly with: "Why don't you check your slave manual?" Still another foreman named Sponsler, according to Smith, used racial epithets frequently and with impunity. In addition to the foreman comments, Smith claims that a crew leader named Anthony wore a "Klan mask" in front of Smith.
Smith maintains that he complained to management about the racially offensive language he experienced in the warehouse. Smith contends that he brought his concerns to his supervisor, a man named Miller, "several times." Smith further claims that he complained to a training manager named Martin "as often as [he] could" about employees using racial slurs. Smith also contends that he "mentioned quite a few things" to a division superintendent named Herrick, but that Herrick "brushed it under the table."
Ultimately, Kinsley fired Smith because of an alleged unsatisfactory work performance. Kinsley further claims that Smith "refused to accept coaching and never improved his performance" to Kinsley's expectations. Kinsley alleges that Herrick and a vice president named Myers made the decision to fire Smith. Herrick, Myers, Miller, and Martin all met with Smith in the warehouse and informed him of the termination decision. Smith concedes that Herrick, Myers, Miller, and Martin "never made any offensive comments" about Smith's race to him or in his presence.
Relevance Of Discriminatory Atmosphere
Kinsley filed a motion with the trial court seeking dismissal of Smith's discriminatory discharge claim. In support of its motion for dismissal, Kinsley argued that the alleged racially discriminatory remarks during Smith's tenure were insufficient to prove that Smith was fired because of his race because the comments were made by employees who were not involved in the decision to fire Smith. The trial court rejected Kinsley's argument and denied Kinsley's motion for dismissal.
At the outset of its opinion, the trial court explained that "proof of a discriminatory atmosphere" is relevant in proving a discriminatory discharge "because it contextualizes an employer's decision-making process." In other words, as the U.S. Third Circuit Court of Appeals in Ezold v. Wolf, 983 F.2d 509 (3d Cir. 1992) stated, proof of a discriminatory atmosphere is relevant in proving a discriminatory discharge because such evidence "tends to add color to the employer's decision-making processes and to the influences behind the actions taken with respect to the individual employee." When an employee has proof of a discriminatory atmosphere, the employee is not necessarily required to show that the employees involved in the termination decision made discriminatory remarks because the discriminatory atmosphere, standing alone, is evidence that the employee's termination was motivated by unlawful discrimination.
Racial Hostility Infects Decision-Making
Applying these principles, the trial court explained that Smith claims that he was "subjected to brazen racial hostility by multiple foreman at Kinsley," including racial epithets and other racially offensive language. The trial court pointed out that Smith alleges that he brought these issues to Herrick, Miller, and Martin, but no remedial action was taken. Thus, the trial court observed, "not only did Kinsley foreman repeatedly mistreat Smith due to his race, but Smith's supervisory chain of command—to include Herrick as one of the supervisors responsible for deciding to terminate Smith—knew of, and ignored, the foremen's appalling behavior." Smith's evidence, the trial court concluded, "paints a grim picture of a workplace rife with racial hostility and could establish a discriminatory atmosphere for purposes of proving" that Smith was fired because of his race. Consequently, the trial court ruled that Smith was entitled to proceed to a jury trial on the issue of whether Kinsley fired Smith because of his race in violation of Title VII.
Free Consultation For Discrimination Victims
One of the most important decisions racial discrimination victims must make is which employment law attorneys to consult with regarding their protection against workplace discrimination. As part of our law firm's commitment to fighting for racial discrimination victims, an experienced employment law attorney will speak with you personally and you will receive the individualized attention your case deserves. We offer free confidential case evaluations for employees, and you will not have to pay to speak with our employment law attorneys regarding your rights as a racial discrimination victim. We are available for consultation at your convenience, including scheduling telephone consultations for evenings and weekends.
Marion County, FL Discrimination Lawyers
Based in Ocala, Florida and representing workers throughout Florida, our employment discrimination attorneys in Marion County, Florida have fought for the rights of racial discrimination victims for more than twenty years. If you have been subjected racial discrimination in the workplace or have questions about your rights as a racial discrimination victim, please contact our office for a free consultation with our employment discrimination lawyers in Marion County, Florida. Our employee rights law firm takes racial discrimination cases on a contingency fee basis. This means that there are no attorney's fees incurred unless there is a recovery and our attorney's fees come solely from the monetary award that you recover.