Can A Termination Decision Which Exhibits Bad Business Judgment Be Evidence Of Discrimination?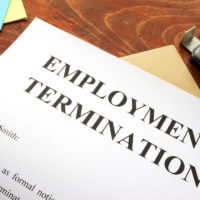 In the employment discrimination context, employers do not have to establish "good cause" for a termination decision. As explained by the U.S. Eleventh Circuit Court of Appeals in Damon v. Fleming Supermarkets of Florida, Inc., 196 F.3d 1354 (11th Cir. 1999), "an employer may fire an employee for a good reason, a bad reason, a reason based on erroneous facts, or for no reason at all, as long as its action is not for a discriminatory reason." In other words, simply showing that an employee was fired for a mistaken reason, a baseless reason, an untruthful reason, or without good cause is generally not, standing alone, sufficient to establish that that the decision was motivated by discrimination. 
In justifying their refusal to assess the merits—or even the reasonableness—of employers' employment decisions, courts often proclaim, just as the Seventh Circuit Court of Appeals did in Millbrook v. IBP, Inc., 280 F.3d 1169 (7th Cir. 2002), that they do "not act as a super personnel department that second-guesses employers' business judgments." In almost every instance where courts sanctimoniously invoke this judicially manufactured principle, the court dismisses the employee's discrimination claim and rules in favor of the employer. In other words, courts utilize this judicially manufactured principle when they seek to protect employers from liability for employment discrimination.
However, many courts have recognized that employment decisions that are baseless, erroneous, unreasonable, or without good cause are often a mask or a pretext for unlawful discrimination. As explained by the Seventh Circuit in Wichman v. Board of Trustees of Southern Ill. Univ., 180 F.3d 791 (7th Cir. 1999), although employers are "entitled to make business decisions, even bad ones, and it is not for this court to second-guess those decisions," the "less sensible an employer's decision appears to be, the more likely it is that the jury will not credit it" and will find that the employer's decision was motivated by discrimination. In other words, the fact that an employee is fired for a mistaken reason, a baseless reason, an untruthful reason, or without good cause may in some cases be evidence of unlawful discrimination. The decision by the U.S. Sixth Circuit Court of Appeals in In re Lewis, 845 F.2d 624 (6th Cir. 1988) is instructive in showing that when an employer offers shaky, hard-to-swallow reasons for an employee's termination, a jury is permitted to find that discrimination was the real reason for the termination. 
Employer Claims Bad Business Judgment Is Not Discrimination
In that case, Jeanette Lewis (Lewis), an African-American woman, claimed that her former employer, Sears, Roebuck & Company (Sears), fired her on the basis of race. For twenty-three years, Lewis worked at Sears' store in Troy, Michigan. At the time of her termination, Lewis sold "big ticket" or high-priced items. The big-ticket sales positions were highly coveted by Sears' employees because of the earnings potential in those departments. After working in a big-ticket department for almost eight years, Lewis was fired for failure to meet sales goals. Although she admitted that she fell short of expected sales goals, the basis for Lewis' race discrimination case was that she, unlike other white co-workers, was not given an opportunity to transfer to another department. Instead, Lewis was fired.
Lewis produced evidence that six white co-employees failed to meet sales goals. Instead of being terminated like Lewis, all of these employees were transferred to another department. Sears claimed that the policy with respect to departmental transfers of poorly performing salesperson changed the year before Lewis was terminated. The purported new policy permitted termination instead of transfer. Lewis demonstrated that the alleged policy change was never put in writing and, if it existed, was arbitrarily applied in practice.
After Lewis prevailed at a jury trial on her race discrimination claim, Sears appealed a jury instruction issued by the trial court. The challenged jury instruction provided that: "You may consider the reasonableness or lack of reasonableness of Sears' business judgment, along with that of all the other evidence in determined whether Sears discriminated against [ ] Lewis." Sears claimed that the jury instruction was not an accurate statement of the law because the jury purportedly was not allowed to determine whether a reason for terminating an employee is sound business judgment. Rather, according to Sears, the jury was only permitted to determine whether Sears' proffered reason for discharging Lewis was a pretext for race discrimination.
Bad Business Judgment May Be Evidence Of Discrimination
At the outset of its opinion, the Sixth Circuit stated that it agreed with Sears that "the jury is not to probe the business judgment of the employer." However, the Sixth Circuit determined, "this does not mean [ ] that the jury cannot consider the reasonableness of the decision as it illuminates the employer's motivations." One method for Lewis to establish that the proffered reason for her termination was a pretext for discrimination, the Sixth Circuit explained, was for her to show that "Sears' asserted business judgment was so ridden with error that [Sears] could not have honestly relied upon it." "For example," the Sixth Circuit pointed out, "Sears' business judgment to fire Lewis may have been so unusual or idiosyncratic as to shed light upon Sears' motivation in firing her." "The more questionable the employer's reason," the Sixth Circuit reasoned, "the easier it will be for a jury to expose it as a pretext" for discrimination.
The Sixth Circuit also recognized that whether an employee was discriminated against turns on question of the employer's motive. However, as the U.S. Supreme Court recognized in United States Postal Serv. Bd. of Governors v. Aikens, 460 U.S. 711 (1983), "[t]here will seldom be 'eyewitness' testimony as to the employer's mental processes." Because employees claiming discrimination are confronted with the difficult task of establishing an employer's motive, the Sixth Circuit found that "a jury may consider the reasonableness, or lack thereof, of an employer's business judgment, insofar as it may assist in determining the employer's state of mind." Thus, although "[t]he fact that a court may think that the employer exhibited bad business judgment does not in itself expose him to [ ] liability" for discrimination, "the reasonableness of the employer's reasons may [ ] be probative of whether they are pretexts" for discrimination. Therefore, the Sixth Circuit concluded, the jury instruction was an accurate statement of the law and was properly before the jury.
Free Consultation With Ocala Wrongful Discharge Lawyers
Based in Ocala, Florida and representing employees throughout Central Florida, we have been fighting for employees who have been wrongfully fired for almost twenty years. If you have been wrongfully fired or have questions about your termination, please contact our office for a free consultation with our Marion County, Florida wrongful discharge attorneys. Our employee rights law firm takes wrongful discharge cases on a contingency fee basis. This means that there are no attorney's fees incurred unless there is a recovery and our attorney's fees come solely from the monetary award that you recover.