Retaliation for Committing an Illegal Act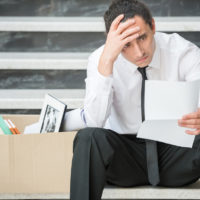 Having represented whistleblowers for nearly twenty years, our Marion County, Florida employment and labor law attorneys have learned that employers often target employees who refuse to perform illegal acts in the workplace for termination. When doing so, employers almost always carefully mask their retaliatory intent and rarely leave "smoking gun" evidence attesting to their retaliatory intent. In some cases however, employers let the cat out of the bag by illuminating their desire to get rid of employees who refuse to commit illegal acts on their behalf. The decision by the U.S. Eighth Circuit Court of Appeals in Sellner v. MAT Holdings, Inc., No. 15-2937 (8th Cir. 2017) demonstrates that a threat to fire an employee if he or she does not commit the employer's desired illegal act is "smoking gun" evidence of the employer's retaliatory intent, and is sufficient to prove that the employee was fired in retaliation for "blowing the whistle." Read on to learn more about retaliation for committing an illegal act. 
Employee Refuses To Perform Illegal Act
In that case, Douglas Sellner (Sellner) sued his former employer, MAT Holdings, Inc. (MAT), pursuant to the Minnesota Whistleblower Act. Seller alleged that MAT violated the Minnesota Whistleblower Act by firing him for refusing to perform an illegal act involving falsifying test data. MAT manufactures and markets air compressors, pneumatic air tools, and pressure washers—all sold at retailers and home centers. In June 2011, MAT hired Sellner as a lab quality control technician. His primary responsibility was to conduct lab testing and report the results to supervisors named Strong and Stark.
On Sellner's first day, Strong told him that one of MAT's products, the Honbase pump, had problems with oil leakage during the testing. In August 2011, MAT began working with Sears to add a compressor with the Honbase pump to Sears' Craftsman product line. Later that month, Sellner was assigned to complete testing on whether certain changes to the Honbase pump improved oil consumption and life performance.
Sellner alleged that on March 29, 2012 Stark told him to "get together everything they had on the Honbase pump." Sellner gathered and delivered the data to Stark. Later that day, according to Sellner, an Engineering Lab Manager said that the results Sellner had compiled were worthless and could not be used in any report to Sears.
"You're Going To Be On The Street"
Sellner claimed that within hours that same day, Stark entered his office and said Sears called MAT "on the carpet" for overstating the performance and quality of the Honbase pump. Sellner asserted that Stark told him to produce a report showing no major issues with the Honbase pump. Sellner contended that when he told Stark that no units performed without major issues, Stark said, "well, if you don't do this, we're all going to be on the street—no, you're going to be on the street." Sellner further alleged that when he told Stark that he would not falsify any testing data and that his request was illegal, Stark said he should "get creative with his documentation."
Throughout the next day, according to Sellner, Stark continued to pressure him and he continued to refuse. Later that day, Sellner called the Minnesota Department of Labor and Industry (MNOSHA). Sellner reported that he was instructed to "doctor up some documentation." Sellner also filled out an online form. Another employee named Beach testified that "a day or two" later he told Strong about Sellner's report to MNOSHA.
On April 3, 2012, Sellner left for China on business. On April 10, while Sellner was in China, an employee named Nebel, the Corporate Director of Human Resources at MAT, received an anonymous email accusing Sellner of inappropriate conduct. On April 16, Sellner returned from China. Nebel investigated the complaint and met with several employees who made allegations regarding Sellner's workplace behavior. On April 26, 2012, Sellner's employment was terminated. MAT admitted that Stark was involved in the termination decision.
Remark Forecasted How Employer Would Deal With Refusal
The trial court dismissed Sellner's whistleblower claim. On appeal, the Eighth Circuit reversed the trial court's decision and reinstated Sellner's whistleblower claim. The trial court found that Stark's comment—"we're all going to be on the street—no, you're going to be on the street" if Sellner did not "get creative with his documentation"—was smoking gun evidence of MAT's retaliatory intent. The appellate court explained that Stark's remark that Sellner would "be on the street" forecasted how MAT would deal with Sellner's refusal to "get creative with his documentation." In other words, the court of appeals reasoned, Sellner was given an ultimatum by an individual who was involved in the decision to terminate his employment: falsify the test data or you will be fired. Thus, the Eighth Circuit concluded that Stark's comment was sufficient for a jury to find that Sellner was fired in retaliation for refusing to perform an illegal act for his employer.
Free Case Evaluation With Ocala Whistleblower Lawyers
Based in Ocala, Florida and representing employees throughout Central Florida, we have extensive experience litigating whistleblower cases in Florida state and federal courts. If you have been fired for blowing the whistle or have questions about your protection from retaliation under whistleblower laws, please contact our office for a free consultation with our Marion County, Florida whistleblower attorneys. Our employment and labor law attorneys take whistleblower cases on a contingency fee basis. This means that there are no attorney's fees incurred unless there is a recovery and our attorney's fees come solely from the monetary award that you recover.