Can Age Discrimination Be Proven By Showing An Employer Singled An Older Employee Out For Harsh Treatment?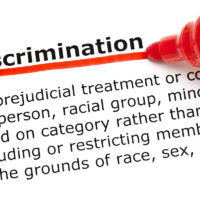 The Age Discrimination in Employment Act (ADEA) prohibits employers from discriminating against employees on the basis of age. Having litigated age discrimination cases for almost twenty years, our Citrus County, Florida age discrimination lawyers have learned that employers frequently single older employees out for unfavorable treatment. In doing so, employers often claim that an older employee was not meeting performance expectations while holding the older employee to a higher standard than younger employees and giving the older employee more work than younger employees. Moreover, the allegation that the older employee was not meeting performance expectations is usually made by the supervisors or managers accused of age discrimination. The recent decision by the U.S. District Court for the Northern District of Illinois in Rodriguez v. Children's Home & Aid Soc. of Ill., 2018 WL 620059 (N.D. Ill. Jan. 30, 2018) illustrates that evidence showing than an employer treated an older employee more harshly than younger employees can be used to establish that the older employee was discriminated against on the basis of age.
Older Employee Singled Out For Unfavorable Treatment
In that case, Jose Rodriguez (Rodriguez) claimed that his former employer, Children's Home & Aid Society of Illinois (Children's Home), terminated him on the basis of age in violation of the ADEA. Children's Home, a nonprofit child and family service agency for the State of Illinois, offers various assistance programs for children and their families. Rodriguez's employment with Children's Home began in 1989. Rodriguez was employed both as a case worker and case manager. Rodriguez was sixty-three years old when his employment was terminated in October 2014. 
In July 2014, Garey's supervisor, an employee named Rodriguez, placed him on a corrective action plan because of his failure to maintain his case files and failure to complete billing paperwork in a timely manner. From this point until his termination in October 2014, Rodriguez worked under multiple corrective action plans. During this time, Garey emailed Rodriguez deadlines to complete missing or incomplete documents as required by the corrective action plans. Garey also suspended Rodriguez's client contact and temporarily reassigned his files to other staff.
At his annual performance review in September 2014, Rodriguez was notified of his continued failure to meet documentation expectations. Later that month, Garey placed Rodriguez on a Performance Improvement Plan (PIP) due to the "severity of his paperwork noncompliance." The PIP "detailed the requirements" for Rodriguez to bring his documents into compliance, which was a "fundamental requirement of his position," and stated that his "failure to maintain significant and sustained improvement" could result in termination. In October 2014, Children's Home fired Rodriguez because of his allegedly repeated failed to complete paperwork in a timely manner.
Supervisor Judging Work Performance Accused Of Discrimination
During the litigation, Children's Home admitted that Garey was involved in the decision to terminate Rodriguez's employment. Rodriguez alleged that Garey made age-related comments to him on "at least three occasions" between August 2014 and October 2014. Rodriguez claimed that on one occasion Garey told him that "his job was very stressful and due to his age, he should find a job more appropriate for his age." Rodriguez further alleged that Garey treated him disrespectfully through intimidating "body language," yelling at him when he did not complete his work quickly, and making unspecified threats. Thus, the supervisor who was responsible for judging Rodriguez's work performance was the employee who Rodriguez accused of age discrimination.
Younger Employees Treated More Favorably
Rodriguez produced substantial evidence showing that other younger employees also failed to meet documentation requirements. For example, Rodriguez showed that younger employees fell behind on documentation, missed deadlines, had issues with time management, and failed to improve despite repeated counseling. Rodriguez further claimed that he was assigned more difficult cases, was required to spend more hours working with clients, and younger employees got more time work on their paperwork in the office. Although many younger employees experienced comparable work performance problems, Rodriguez maintained that he was the only employee placed on a PIP in September 2014 and the only employee terminated in 2014. 
Performance Standards Applied In Discriminatory Manner
Children's Home filed a motion with the trial court seeking dismissal of Rodriguez's age discrimination claim. In doing so, Children's Home asked the trial court to rule that Rodriguez's age discrimination claim was meritless and Rodriguez was prohibited from presenting his case to a jury for resolution. The trial court denied Children's Home's motion for dismissal.
The trial court found that Rodriguez had presented evidence establishing that he was singled out for unfavorable treatment because of his age. The trial court pointed to evidence showing that Children's Home "applied its disciplinary practices more harshly" to Rodriguez than to younger employees who "committed similar infractions" and "struggled to meet documentation requirements." The trial court also noted there was evidence Rodriguez was "singled out for discipline," while "saddled with more work and more difficult work" than younger employees. The trial court also found that it was "significant" that Garey, the supervisor responsible for judging Rodriguez's work performance, allegedly made disparaging comments to Rodriguez about his age. Garey's alleged age-related comments created "an inference of bias on Garey's part," which provided evidence of age discrimination "given that Garey was the relevant decision-maker in disciplining and terminating [Rodriguez]." Thus, the trial court concluded, whether Rodriguez was fired on the basis of age was an issue for the jury to resolve and not the court as a matter of law.
Free Consultation With Citrus County Age Discrimination Lawyers 
Based in Ocala, Florida and representing employees throughout Central Florida, for almost twenty years we have fought for the rights of employees in age discrimination cases. If you have been the victim of age discrimination or have questions about an employer singling you out for unfavorable treatment, please contact our office for a free consultation with our Citrus County, Florida age discrimination attorneys. Our employee rights law firm takes age discrimination cases on a contingency fee basis. This means that there are no attorney's fees incurred unless there is a recovery and our attorney's fees come solely from the monetary award that you recover.