Can An Employer Maintain A Policy Of Allowing Customers To Select Servers On The Basis Of Race?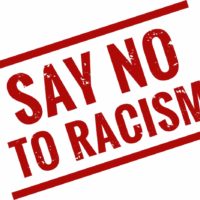 Title VII of the Civil Rights Act of 1964 (Title VII) prohibits racial discrimination by an employer against any individual with respect to his or her compensation, terms, conditions, or privileges of employment. Under well-established law, racial harassment is a form of race discrimination prohibited by Title VII. Consequently, employers have an obligation to prevent and correct racially harassing behavior in the workplace by co-workers, supervisors, managers, and customers. If there is no effort for prevention towards racial discrimination by consumers, employers can be held liable.
Having long represented victims of race discrimination in the workplace, our Citrus County, Florida race discrimination attorneys have learned that employees are often subjected to racially harassing behavior by customers. When racial harassment from a customer occurs, employers frequently argue that they are not liable for the racially harassing behavior because they are under no obligation to reprimand or otherwise punish customers. The decision by the U.S. District Court for South Dakota in Mutua v. Texas Roadhouse Management Corp., 753 F.3d 954 (D. S.D. 2010) is instructive in showing that employers can be held liable for the racial hostile work environment created by a customer.
Customers Refuse Service From African-American Server
In that case, Michelle Mutua (Mutua), who is African-American, filed an employment discrimination lawsuit against her former employer, Texas Roadhouse Management Corporation (Texas Roadhouse), alleging that she was subjected to racial hostile work environment harassment in violation of Title VII. Mutua was employed by Texas Roadhouse as a server. While she was working as a server, a customer at one of Mutua's tables requested a different server because the guests did not want an African-American server. The manager on duty removed Mutua from the table and replaced her with a white server. Mutua spoke with the restaurant's managing partner the next day about the incident. The managing partner promised to investigate the matter and speak with the corporate office. 
When the same guests returned to the restaurant four days later, no supervisor spoke with them about the prior incident and a white server was assigned to wait on them. When the same customers returned to the restaurant three days later, many servers refused to serve their table because of the prior incidents. The next day, the managing partner told Mutua that the corporate office told him that customers can ask for a different server based on race. 
About one month later, the same customers returned again to the restaurant and a white server was assigned to their table. When Mutua asked the manager on duty why the guests were allowed to return to the restaurant, the manager on duty told Mutua that the customers were welcome. A few days later, the managing partner told Mutua that the corporate office told him that the restaurant was prohibited from asking any guests to leave based on their discriminatory remarks. Some three months later, Mutua was terminated due to alleged customer complaints and a purported bad attitude.
Employer Obligated To Remedy Customer Harassment
Texas Roadhouse filed a motion with the trial court seeking dismissal of Mutua's racial hostile work environment harassment claim. In doing so, Texas Roadhouse asked the trial court to find that Mutua's claim failed as a matter of law and Mutua could not bring her claim before a jury. In support of its motion for dismissal, Texas Roadhouse argued that it was not obligated to remedy customer racial harassment because a customer's discriminatory conduct could not be imputed to it. The trial court denied Texas Roadhouse's motion for dismissal.
At the outset of its opinion, the trial court explained that an employer can be held liable for racial harassing behavior by a customer where the employer fails to investigate and remedy the harassment after learning of the conduct. In applying this principle, the trial court noted that after Mutua complained about the discriminatory conduct, the managing partner told her that it was "Texas Roadhouse's policy to allow guests to ask for a different server on the basis of race." Moreover, the trial court explained, Texas Roadhouse allowed the discrimination to occur on "three additional occasions" after it knew of the racially harassing behavior. Thus, the trial court concluded, it was for the jury to decide whether the steps taken by Texas Roadhouse "ratified or condoned the discriminatory conduct and/or Texas Roadhouse remedied the discriminatory conduct."
Free Consultation With Citrus County Race Discrimination Lawyers
Based in Ocala, Florida and representing employees throughout Central Florida, we are dedicated to representing victims of race discrimination in the workplace. If you have endured race discrimination at work or have questions about being racially harassed by a customer, please contact our office for a free consultation with our Citrus County, Florida race discrimination attorneys. Our employee rights law firm takes race discrimination cases on a contingency fee basis. This means that there are no attorney's fees incurred unless there is a recovery and our attorney's fees come solely from the monetary award that you recover.