Can Employers Fire Employees Whose Disability Causes Them To Violate Company Policy?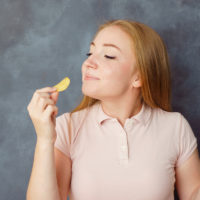 Having litigated cases under the Americans with Disabilities Act (ADA) for nearly twenty years, our Marion County, Florida employment discrimination attorneys have learned that employers often terminate disabled employees based on conduct resulting from their disability. In doing so, employers argue that employees cannot use their disability to justify conduct causing their termination. The decision by the U.S. District Court for the Northern District of California in EEOC v. Walgreen Co., 34 F.Supp.3d 1049 (N.D. Cal. 2014) is instructive in showing that when employees engage in conduct resulting from their disability, the conduct is considered to be part of the disability and termination based on that conduct violates the ADA.
Employee Takes Bag Of Chips To Treat Disability
In that case, Josephina Hernandez (Hernandez) brought an employment discrimination lawsuit against her former employer, Walgreen Co. (Walgreens), under the ADA. Hernandez claimed that Walgreens fired her because of her disability in violation of the ADA. Hernandez worked for Walgreens for 18 years. About 5 years after she started working for Walgreens, Hernandez was diagnosed with Type II diabetes.
In September 2008, Hernandez was returning items in a shopping cart to shelves. She noticed that she was shaking and sweating from low blood sugar. Because she did not have any candy with her which she customarily used to stabilize her blood sugar, Hernandez opened a $1.39 bag of potato chips that was in the cart and ate some of them. She did not notify or request approval from a manager before she opened and ate the bag of chips.
After 10 minutes, when she started feeling better, Hernandez claimed that she went to pay for the chips at the cosmetic counter (where she had been instructed to pay for store items), but no one was there. Hernandez put the chips under the counter at her cash register and returned to restocking the items. The Assistant Store Manager found the chips and asked whose they were. Hernandez admitted the chips were hers. Walgreens maintains a policy against employee theft in the form of "grazing," eating food merchandize without paying for it, that is applied to all employees. For the next two weeks, Hernandez was on vacation. When she returned, management instructed Hernandez to write a statement regarding the incident. In the statement, Hernandez wrote: "My sugar low, not have time." After she wrote the statement, Walgreens fired Hernandez for violating its anti-grazing policy.
Conduct Caused By A Disability Is Part Of The Disability
Walgreens filed a motion with the trial court seeking dismissal of Hernandez's disability discrimination claim. Walgreens argued that it did not have to excuse Hernandez's violation of its anti-grazing policy even if her disability caused her to violate the policy. In other words, Walgreens claimed that Hernandez's termination must be considered without respect to her disability. The trial court denied Walgreens' motion for dismissal and ruled that Hernandez was entitled to bring her disability discrimination claim before a jury for resolution.
In denying Walgreens' motion for dismissal, the trial court pointed out that Walgreens did not argue that it had a legitimate, non-discriminatory reason to fire Hernandez separate from her disability. Rather, the trial court noted, "the misconduct alleged by Walgreens that formed the basis of [Hernandez's] termination was the taking of the chips without paying for them first, an act Hernandez claims was caused by her disability." Under the ADA, the trial court explained, employers are prohibited from firing employees for conduct caused by their disability because conduct resulting from a disability is part of the disability and not a basis for termination. Thus, the trial court concluded that Hernandez had presented sufficient evidence to establish that she was fired because of her disability and was allowed to proceed to trial on her disability discrimination claim.
Free Consultation With Ocala Discrimination Lawyers
Based in Ocala, Florida and representing employees throughout Central Florida, we extensive experience litigating disability discrimination cases in Florida state and federal courts. If you have been the victim of disability discrimination or have questions about your rights under the Americans with Disabilities Act, please contact our office for a free consultation with our Marion County, Florida employment discrimination attorneys. Our employment and labor law attorneys take employment discrimination cases on a contingency fee basis. This means that there are no attorney's fees incurred unless there is a recovery and our attorney's fees come solely from the monetary award that you recover.