Can Employers Target A Sexual Harassment Victim For Investigation In Response To Her Complaint?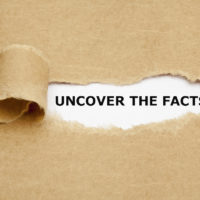 Having litigated sexual harassment lawsuits for almost twenty years, our Marion County, Florida sexual harassment lawyers have learned that an employer's investigation of a sexual harassment complaint is rarely reasonable or effective. As explained by the U.S. First Circuit Court of Appeals in Mulvihill v. Top-Flite Golf Co., 335 F.3d 15 (1st Cir. 2003), "[a]n employer's investigation of a sexual harassment complaint is not a gratuitous or optional undertaking[ ] under federal law." Indeed, as determined by the U.S. Second Circuit Court of Appeals in Malik v. Carrier Corp., 202 F.3d 97 (2d Cir. 2000), "an employer's failure to investigate may allow a jury to impose liability on the employer."
Despite their legal obligation to conduct investigations that are reasonable under the circumstances, employer investigations often consist of nothing more than a series of interviews conducted by employees with no training in enforcing sexual harassment policies or investigating sexual harassment allegations. In many cases, employers also frequently use a sexual harassment complaint to investigate the sexual harassment victim for unrelated misconduct. The decision by the U.S. Tenth Circuit Court of Appeals in Kramer v. Wasatch County Sheriff's Office, 743 F.3d 726 (10th Cir. 2014) illustrates that an investigation targeting the sexual harassment victim for unrelated misconduct is a basis for holding the employer liable for the hostile work environment sexual harassment.
Sexual Harassment Victim Alleges Assault
In that case, Camille Kramer (Kramer) brought a sexual harassment lawsuit against her former employer, the Wasatch County Sheriff's Department (the Department), pursuant to Title VII of the Civil Rights Act of 1964 (Title VII). Kramer alleged that she was sexually harassed by a sergeant named Benson. Kramer claimed that the Department was liable for the hostile work environment harassment because of its failure to promptly correct the sexual harassment.
Kramer was employed by the Department as a jailer and bailiff. Kramer's goal was to be promoted to a "road officer position." As a bailiff, Kramer was under the authority of Benson. As her supervisor, Benson controlled whether Kramer would get the road experience she wanted for promotion to a road officer position. "As soon as [ ] Kramer began working for [ ] Benson, he began his campaign of sexual harassment." Benson's harassment included repeatedly asking Kramer to give him a foot message. Ultimately, Benson told Kramer that he would stop harassing her if she came to his house and gave him a foot message. Hoping the harassment would end, Kramer reluctantly agreed. While she was at his house rubbing his feet, Benson promised Kramer that he would take her out for the road training she wanted. After Kramer finished the foot message, Benson grabbed her, pulled her on top of him, and tried to kiss her. Kramer freed herself from Benson and left the house.
After he learned that Kramer supplemented her income by cleaning houses, Benson began demanding that she clean his house. After initially refusing his requests, Kramer eventually agreed to clean Benson's house. While she was at his home, Benson allegedly raped Kramer. Kramer did not report the incident to the Department. After the alleged rape, Benson prepared a negative performance evaluation of Kramer. When Kramer argued with him about the negative performance evaluation, Benson changed the marks to better ones, saying "keep your mouth shut and do not say anything and you will be fine and taken care of."
Investigation Targets Sexual Harassment Victim
While Kramer was on medical leave due to a car accident, she allowed some co-workers to report the sexual assaults to the Department. The Department then began an internal investigation into possible "sexual misconduct" between Kramer and Benson. The investigation was assigned to a detective named Gardner. Gardner was not a human resources specialist and "probably" had no training in conducting sexual harassment investigations.
Gardner's investigation focused almost exclusively on who was the father of Kramer's baby. The investigation culminated in Kramer being disciplined for having consensual sex with a County firefighter, while he (but not she) was on duty. Kramer had no intention of disclosing the name of the firefighter until Gardner told her during his interview that no one would believe her allegation that Benson had raped her unless she disclosed who her baby's father was. When she confessed to her affair with the firefighter, Gardner asked how many times she and the firefighter had had sex and in which locations. After the Department's investigation ended, the Department's Sheriff decided that it would be best if Kramer resigned. Although the Sheriff decided to fire Benson, Benson resigned before that could happen. Benson was never prosecuted, and Kramer never returned to work for the Department.
Employers Must Conduct A Reasonable Investigation
The trial court dismissed Kramer's sexual harassment claim. In doing so, the trial court concluded that the Department exercised reasonable care to promptly correct any sexual harassment towards Kramer of which it became aware. On appeal, the Tenth Circuit reversed the trial court's decision and reinstated Kramer's sexual harassment claim.
In reversing the trial court, the Tenth Circuit found that the Department could not establish that its actions "were reasonably calculated to end the harassment, deter future harassers, or protect [ ] Kramer." The appellate court pointed out that "instead of seeking to discover" whether "Kramer had been sexually harassed, Gardner's investigation "focused on finding who was the father of Kramer's baby" and "then uncovering the extent of [ ] Kramer's consensual affair with that man." In other words, instead of conducting a reasonable investigation to promptly remediate the reported sexual harassment, the Department focused on Kramer's unrelated misconduct. The court of appeals explained that "investigations targeting the victim for unrelated misconduct are especially contraindicative of reasonably calculated efforts to promptly correct sexual harassment." The Fourth Circuit further observed that "using a sexual harassment complaint as an opportunity to investigate the complainant herself for unrelated misconduct does not communicate to other employees that complaining about sexual harassment can be done without undue risk."
Free Consultation With Ocala Sexaul Harassment Lawyers
Based in Ocala, Florida and representing employees throughout Central Florida, our Marion County, Florida sexual harassment attorneys have been fighting for the rights of sexual harassment victims for nearly twenty years. If you have been sexually harassed at work or have questions about an employer's legal obligation to investigate your sexual harassment complaint, please contact our office for a free consultation with our Marion County, Florida sexual harassment attorneys. Our employment and labor law attorneys take sexual harassment cases on a contingency fee basis. This means that there are no attorney's fees incurred unless there is a recovery and our attorney's fees come solely from the monetary award that you recover.