Can Employers Target Younger Workers For Hire To Keep Health Insurance Costs Low?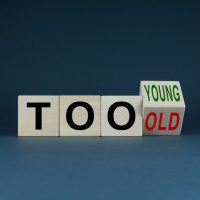 Having represented age discrimination victims for more than twenty years, our Citrus County employment discrimination lawyers know that older workers continue to face substantial obstacles in their efforts to retain and gain employment because of stereotypes about the high cost of their health insurance needs. Because of age stereotypes about the health of older workers, our Inverness, Florida employment discrimination attorneys have learned, employers believe that older employees will generate higher healthcare costs than younger employees. Consequently, many employers engage in a pattern of targeting older workers for termination and replacing them with younger workers as a means of lowering healthcare costs. In this article, our Citrus County employment discrimination lawyers explain how the decision in Lerch v. WCS Construction, LLC, Case No. 18-cv-4014 (D. Md. Sept. 25, 2020) demonstrates that remarks showing that an employer targets younger workers for hire in order to reduce healthcare costs can be used as evidence to prove an age-based discriminatory termination.
Age Discrimination Lawsuit
In that case, a man named Lerch brought an age discrimination lawsuit against his former employer, WCS Construction, LLC (WCS), pursuant to the Age Discrimination in Employment Act (ADEA). The ADEA prohibits employers from discriminating against employees on the basis of age. Lerch claims that WCS terminated his employment because of his age in violation of the ADEA. Lerch was 62 years old at the time of his termination.
In March 2003, Lerch began working for WCS as a Project Manager. WCS is a general contractor. Lerch eventually received promotions to Senior Project Manager and, later, Project Executive. Lerch served as a Project Executive from July 2007 until his termination on August 22, 2017.
According to WCS's president, Anglemyer, Lerch was a "hard worker," and Anglemyer always had confidence in the quality of his work. In particular, Lerch made "impeccable" construction proposals, as he was able to accurately predict how much a project would cost or how much time it would take to complete. As a reflection of the level of his performance, Lerch received a bonus of $23,045 in 2016 for his work on several projects.
Nevertheless, during Lerch's employment at WCS, WCS's owner, Smith, repeatedly told Anglemyer that he should "get rid of [Lerch]." According to Anglemyer, Smith stated on multiple occasions that Lerch was "missing a step" and that he was "stuck in the old ways," and he suggested that Lerch could not "keep up." Anglemyer understood these comments to be critical of Lerch's age, particularly where Smith "pushed" Anglemyer to hire younger people. According to Anglemyer, Smith said that Lerch was "a little decrepit," which, in combination with Smith's "looks" and "glances" at him when he struggled to get up from a conference table or walk because of back injuries, caused him to believe that Smith was discriminating against him on the basis of age.
Targeting Younger Workers For Hire
Around 2016, or 2017, WCS transitioned its employee health insurance arrangement from being part of a large pool to being self-insured. According to Anglemyer, in this time frame, on at least one occasion, Smith specifically told him that WCS needed to get rid of two employees because the high cost of providing insurance benefits was negatively impacting profitability of WCS. Smith identified the two employees as Lerch and a man named Broughtman, both of whom were over the age of 40. Lerch's wife had been diagnosed with end-stage renal failure in the fourth quarter of 2016. Broughtman's wife had also been diagnosed with end-stage renal failure and was undergoing costly treatment. Smith encouraged Anglemyer to hire younger males for WCS in order to keep insurance costs low.
After Anglemyer left WCS in July 2017, a man named Vossler took over as President. Lerch asked to meet with Vossler to ascertain the status of his position at WCS. During a meeting on July 21, 2017, Vossler discussed upcoming projects to which Lerch would likely be assigned. On August 22, 2017, however, Vossler informed Lerch that he was being terminated from WCS because it "did not have a place for him."
Evidence Of Discriminatory Discharge
WCS filed a motion with the trial court seeking dismissal of Lerch's age discrimination claim. In seeking dismissal, WCS maintained that the evidence established that Lerch was fired because of an unsatisfactory work performance and not because of his age. The trial court denied WCS's motion for dismissal and ruled that Lerch had presented sufficient evidence to establish that he was fired because of his age in violation of the ADEA to proceed to a jury trial.
In denying WCS's motion for dismissal, the trial court focused on evidence that Smith allegedly "encouraged" Anglemyer "to hire younger males to keep insurance costs low." The trial court found that Smith's "reference to a specific interest in hiring younger workers is probative on the issue of age discrimination because it is undoubtedly based on a generalization about age and a prohibited stereotype that older employees are likely to be a certain way, in this case likely to generate higher healthcare costs." In other words, the trial court reasoned that Smith's alleged desire to hire younger workers in order to keep healthcare insurance costs low was evidence that WCS terminated Lerch's employment because Lerch, as an older employee, was likely to generate higher healthcare costs.
Citrus County, FL Discrimination Lawyers
Based in Ocala, Florida and representing workers throughout Florida, our employment discrimination attorneys in Citrus County, Florida have fought for the rights of age discrimination victims for more than two decades. If you have been discriminated against because of age or have questions about your rights as an age discrimination victim, please contact our office for a free consultation with our employment discrimination lawyers in Citrus County, Florida. Our employee rights law firm takes employment discrimination cases on a contingency fee basis. This means that there are no attorney's fees incurred unless there is a recovery and our attorney's fees come solely from the monetary award that you recover.