Can Older Employees Be Fired For Engaging In Behavior For Which Younger Workers Are Not Fired?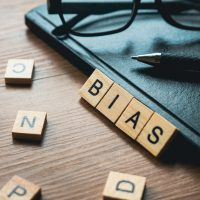 For more than two decades, our Citrus County, Florida employment discrimination lawyers have represented employment discrimination victims. Through their decades of experience handling employment discrimination cases, our Inverness, Florida employment discrimination attorneys know that the most common type of discrimination older workers endure is disparate treatment discrimination. As observed by the U.S. Supreme Court in Teamsters v. United States,  431 U.S. 324 (1977), "disparate treatment . . . is the most easily understood type of discrimination." In the age discrimination context, disparate treatment discrimination occurs when an employer treats an older worker differently or less favorably from younger workers. In this article, our Citrus County, Florida employment discrimination lawyers explain how the alleged facts in Benedek v. Franciscan Alliance, Inc.,  Case No. 2:20-cv-11 (N.D. Ind. May 11, 2022) are illustrative of disparate treatment age-based discrimination.
Age Discrimination Lawsuit
In that case, a woman named Benedek brought an age discrimination lawsuit against her former employer, Franciscan Alliance, Inc. (Franciscan), pursuant to the Age Discrimination in Employment Act (ADEA). Under the ADEA, employers are prohibiting from discriminating against employees on the basis of age. Franciscan, who is seventy-three years old, claims that Franciscan violated the ADEA by firing her because of her age.
Franciscan is a health care system. Benedek worked as a charge nurse at Franciscan's hospital for almost thirty years. As a registered nurse, Benedek had access to Franciscan's electronic medical records system. Under Franciscan's HIPPA policy, all employees were only permitted to "access, use, view, or disseminate information necessary to do their jobs." All other access was "considered a violation of this policy and subject to the appropriate corrective action."
Franciscan claims that Benedek violated its HIPPA policy by peeking at medical records of a person who Franciscan says was a "person of notoriety." After the infraction was caught during an audit, Franciscan terminated Benedek. Before this incident, Benedek did not receive a single disciplinary action prior to the one which resulted in her termination. She received regular pay raises during her time with Franciscan, and every evaluation she received contained all top ratings.
During her deposition, Benedek testified that during her twenty-nine years of employment, she was the only employee that got fired for accessing patient information without a business need. Benedek also testified that she frequently personally observed other younger employees who accessed patient information but did not receive any discipline at all. One substantially younger employee, Otero, told Benedek that she actually went into a patient's chart (which Benedek claims she did not do) but was not terminated. Instead, Otero was only suspended. Another younger employee, Morrison, told Benedek that she had gone into her daughter's chart, but Morrison had only been suspended. According to a Franciscan employee, Fletcher, more than twenty employees improperly accessing patient information were only suspended instead of terminated.
Differences In Treatment Reflect Discrimination
Franciscan filed a motion with the trial court seeking dismissal of Benedek's age discrimination claim. In moving for dismissal, Franciscan argued that the evidence established that Benedek was fired for a legitimate, non-discriminatory reason—she looked at a patient's medical records in violation of the company's HIPPA policy—and not because of her age. The trial court denied Franciscan's motion for dismissal and ruled that Benedek had presented sufficient evidence of age discrimination to proceed to a jury trial.
In denying Franciscan's motion for dismissal, the trial court focused on Franciscan's more favorable treatment of younger employees who improperly accessed patient information. The trial court pointed out that Otero, who was substantially younger than Benedek, went into a patient's chart but was just suspended. Morrison, who was also younger than Benedek, also went into a patient's charge but was just suspended. If "an employer takes action" against an older employee, the trial court reasoned, but not against younger employees, "one can infer discrimination." The trial court further explained that Fletcher's testimony that more than twenty employees improperly accessing patient information were only suspended instead of terminated "calls into question the veracity of the reason given for terminating Benedek."
Citrus County, FL Discrimination Lawyers
Based in Ocala, Florida, and representing workers throughout Florida, our employment discrimination attorneys in Citrus County, Florida have dedicated their practice to fighting for the rights of employment discrimination victims. If you endured workplace discrimination or have questions about your employee rights under federal employment discrimination law, please contact our office for a free consultation with our employment discrimination lawyers in Citrus County, Florida. Our employee rights law firm takes employment discrimination cases on a contingency fee basis. This means that there are no attorney's fees incurred unless there is a recovery and our attorney's fees come solely from the monetary award that you recover.