Can Older Workers Who Are Forced To Retire Still Bring Age Discrimination Claims?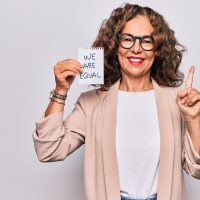 For more than twenty years, our Citrus County, Florida discrimination lawyers have fought for the rights of employment discrimination victims. Through their decades of experience representing employment discrimination victims, our Inverness, Florida discrimination attorneys know that employers often force older workers to retire. In many cases, employers subject older employees to demotion, reduction in pay, unjustified negative performance evaluation, or unwarranted disciplinary action in order to force them into retirement. Because of the intolerable working conditions, older workers feel compelled to retire after essentially being "forced out." In this article, our Citrus County, Florida discrimination lawyers explain how the alleged facts in Sullivan v. Widener University, Case No. 20-cv-5614 (E.D. Penn. Aug. 1, 2022) illustrate that older workers who are forced to retire can still bring age discrimination claims.
Worker Sues For Age Discrimination
In that case, a man named Sullivan brought an age discrimination lawsuit against his former employer, Widener University (Widener), pursuant to the Age Discrimination in Employment Act (ADEA). Under the ADEA, employers are prohibited from discriminating against employees on the basis of age. Sullivan claims Widener violated the ADEA by forcing him to retire.
Sullivan was employed by Widener as Executive Director of Campus Safety. According to Sullivan, on June 12, 2019, the Senior Vice President, Baker, informed him that Widener's Human Resources Director, Dougherty, had complained that he was not allowing individuals in his department to take vacation days or retire. Ten days later, Sullivan learned that additional complaints had been filed and, on June 30, 2019, Dougherty threated to report Sullivan to the Department of Education for a policy violation. Sullivan maintains that all complaints and accusations were "false" and "seemingly made to push him out of his position as Executive Director of Campus Safety."
On August 28, 2019, Baker informed Sullivan that Widener intended to hire a new Executive Director of Campus Safety and would be demoting Sullivan. According to Sullivan, Baker reasoned that the demotion was because the university was "moving in a new direction" and Sullivan was "getting old and . . . cannot work forever." One week after the August 28, 2019 meeting, Sullivan verbally informed Baker that he planned to retire. Sullivan felt that his retirement was involuntary, and that he would have continued his employment at Widener if he had not been "forced out." Sullivan also maintains that the "embarrassment of being replaced was a very difficult situation." Sullivan retired on January 31, 2020. He was replaced by an individual who was decades younger than him.
Evidence Unlawfully Forced To Retire
Widener filed a motion with the trial court seeking dismissal of Sullivan's age discrimination claim. In moving for dismissal, Widener maintained that Sullivan's retirement was voluntary. In denying Widener's motion for dismissal and ruling that Sullivan was entitled to a jury trial on the issue of whether Sullivan was compelled to retire in violation of the ADEA, the trial court focused on evidence showing that Widener made Sullivan's working conditions so unpleasant or difficult that a reasonable person would have felt compelled to retire.
The trial court pointed out, in the months preceding his retirement, Sullivan was the subject of multiple human-resources-related complaints and accusations regarding his job performance. Sullivan, the trial court noted, maintains that these complaints and accusations were false, and that he never received a similar complaint in his over two decades at Widener. The trial court also observed that, in the months preceding his retirement, Baker, in the context of informing Sullivan of his demotion, told Sullivan that he was "getting older" and "could not work much longer, and that Widener was "moving in a new direction." Based on this evidence, the trial court found, "a reasonable jury could conclude that Sullivan felt compelled to retire" and, therefore, had been constructively discharged in violation of the ADEA.
Free Consultation For Discrimination Victims
One of the most critical decisions employment discrimination victims must make is which employment law attorneys to consult with regarding their employee rights. As part of our dedication to helping employment discrimination victims, an experienced employment law attorney will speak with you personally and you will receive the individualized attention your case deserves. We offer free confidential case evaluations for employees, and you will not have to pay to speak with our employment discrimination attorneys regarding your rights. We are available for consultation at your convenience, including scheduling telephone consultations for evenings and weekends.
Citrus County, FL Discrimination Lawyers
Based in Ocala, Florida and representing workers throughout Florida, our discrimination attorneys in Citrus County, Florida have dedicated their practice to fighting for the rights of employment discrimination victims. If you have experienced workplace discrimination or have questions about your rights as an employment discrimination victim, please contact our office for a free consultation with our discrimination lawyers in Citrus County, Florida. Our employee rights law firm takes employment discrimination cases on a contingency fee basis. This means that there are no attorney's fees incurred unless there is a recovery and our attorney's fees come solely from the monetary award that you recover.