Can The Timing Of An Employer's Investigation Show Retaliation For Exercising Family Medical Leave Act Rights?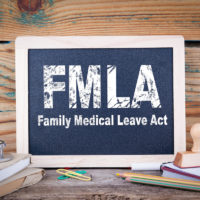 The Family Medical Leave Act (FMLA), which is federal law, entitles eligible employees up to 12 weeks of leave during any 12-month period because of the birth of a child or because of their own serious health condition. As observed by the U.S. Fifth Circuit Court of Appeals in Satterfield v. Wal-Mart Stores, Inc., 135 F.3d 874 (5th Cir. 1998), the FMLA "was enacted because Congress found inadequate job security for employees who have serious health conditions that prevent them from working for temporary periods." To preserve the availability of these rights, and to enforce them, the FMLA contains anti-retaliation provisions. Under the FMLA's anti-retaliation provisions, employers are forbidden from subjecting employees to an adverse employment action, such as reduction pay, demotion, to termination, for exercising any right provided by the FMLA. 
Having long observed first-hand the unfair employment practices of employers, our Marion County, Florida employment law attorneys have learned that employers frequently target employees for termination in retaliation for exercising their rights under the FMLA. A common retaliatory tactic by employers is to launch an investigation in hopes of finding something that can be used to terminate employees who have exercised their FMLA rights. The decision by the U.S. District Court for the Eastern District of Michigan in Hartman v. The Dow Chemical Company, No. 13-14774 (E.D. Mich. 2015) is instructive in showing that the timing of an employer's investigation can be used to establish that an employee was fired in retaliation for exercising FMLA rights.
Employee Investigated After Exercising FMLA Rights
In that case, Kimberly Hartman (Hartman) filed suit against her former employer, Dow Chemical Company (Dow), claiming that she was discharged in retaliation for exercising her rights under the FMLA. Hartman worked as a Legal & Government Affairs Administrative Specialist. In April 2013, Hartman notified Dow that she needed a leave of absence from work for shoulder surgery. Hartman was approved for FMLA leave from May 28, 2013 until August 20, 2013.
After Hartman announced her need to have surgery and take time off from work, Dow began investigating Hartman for alleged time card fraud. One employee who was involved in the investigation into Hartman's alleged time care fraud, Threet, directed other employees to observe and report on how Hartman managed her time at work. During the investigation, Threet sent an e-mail to investigators referring to Hartman's alleged time card fraud and stating, "Do we have enough now to take action? Please?" Ultimately, Dow concluded that Hartman had falsified time sheets and terminated her employment in October 2013.
Timing Of Investigation Reflects Retaliatory Animus
Dow filed a motion with the trial court seeking dismissal of Hartman's FMLA retaliation claim. In doing so, Dow asked the trial court to find that Hartman's retaliation claim was meritless and must be dismissed by the court without a jury trial. The trial court denied Dow's motion for dismissal and held that Hartman's FMLA retaliation claim must be resolved by a jury.
In denying Dow's motion for dismissal, the trial court focused on the timing of Dow's investigation of Hartman's alleged time card fraud. The trial court pointed out that Dow did not begin investigating Hartman's alleged time card fraud until after she exercised her FMLA rights by announcing that she would need to have surgery and take time off. Thus, the trial court found, Dow treated Hartman "differently" after she engaged in FMLA protected conduct. The trial court also focused on the retaliatory nature of Threet's remarks, "Do we have enough now to take action? Please?" The remarks, the trial court believed, reflected "at the very least . . . a desire by Threet to institute some disciplinary action against [Hartman]." This evidence, the trial court concluded, was sufficient to establish that Hartman's alleged time card fraud was not the actual motivation for the termination of her employment and warrant a jury trial on Hartman's FMLA retaliation claim.
Free Consultation With Marion County Employment Law Attorneys
Based in Ocala, Florida and representing employees throughout Central Florida, we have almost twenty years of experience litigating employment law claims. If you have been retaliated against for exercising FMLA rights or have questions about any employment law matter, please contact our office for a free consultation with our Marion County, Florida employment law lawyers. Our employee rights law firm takes employment law cases on a contingency fee basis. This means that there are no attorney's fees incurred unless there is a recovery and our attorney's fees come solely from the monetary award that you recover.