Can Workers Fired For Allegedly Lying About Sexual Harassment Still Prove Unlawful Retaliation?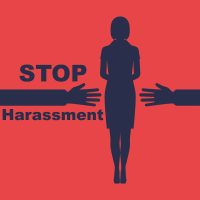 For more than twenty years, our Citrus County, Florida sexual harassment lawyers have fought for the rights of sexual harassment victims. Having represented sexual harassment victims for decades, our Inverness, Florida sexual harassment attorneys know that employers often accuse sexual harassment victims of making false sexual harassment complaints. In far too many cases, employers accuse sexual harassment victims of lying about sexual harassment for the purpose of undermining their credibility and defending themselves against a potential sexual harassment lawsuit. Simply stated, employers believe that sexual harassment victims accused of lying about their allegations are far less likely to pursue litigation and, if they do, will have had their credibility permanently tainted before a lawsuit is even filed.
In this article, our Citrus County, Florida sexual harassment attorneys explain how the decision in Edwards v. BCDR, LLC,  Case No. 3:19-cv-02661 (D. S.C. Mar. 31, 2022) illustrates that sexual harassment victims can still prove a retaliatory discharge case even when they were fired for allegedly making a false sexual harassment complaint.
Sexual Harassment Lawsuit
In that case, a woman named Edwards brought a retaliation claim against her former employer, BCDR, LLC, d/b/a Chick-Fil-A (BCDR), pursuant to Title VII of the Civil Rights Act of 1964 (Title VII). Under Title VII, employees are protected from retaliation for complaining about perceived sexual harassment in the workplace. Edwards claims that BCDR violated Title VII by firing her in retaliation for complaining about sexual harassment.
Edwards worked at Chick-Fil-A for a few weeks in the summer of 2018. On several occasions, she worked with a seventeen-year-old male employee who she claims touched her buttocks. At first, she was unsure whether this was accidental or intentional, so to discourage his behavior, she began counting out loud to him the times when he touched her in a manner that she found objectionable. Twice she spoke to him about it and asked him to stop. On August 9, 2018, Edwards perceived two more such incidents and confronted him about it, insisting that he come with her to the manager's office. She reported his perceived conduct to the manager on duty and then was dismissed while the manager spoke with the male employee, who denied it.
Edwards returned to work, whereupon one of her co-workers informed her that the employee she was complaining about was the store owner's son. Edwards then approached another manager and asked to speak to the store owner, Richardson. She again reported the perceived offensive conduct, and Richardson assured her that he would investigate and review store camera footage. He delegated the task of gathering the relevant footage to BCDR's Operations Manager, Burleson, and the next morning, Richardson reviewed the footage with Burleson. None of the video from any of the dates when Edwards was working at the same time as his son depicted any improper conduct. Richardson then fired Edwards for lying about her co-worker's sexual misconduct.
Harassment Victim Can Still Prove Retaliation
BCDR filed a motion with the trial court seeking dismissal of Edwards' retaliation claim. In support of its motion for dismissal, BCDR argued that Edwards could not establish that the company's proffered reason for firing her—she lied about the reported sexual misconduct—was retaliatory. The trial court denied BCDR's motion for dismissal and ruled that Edwards had presented sufficient evidence to establish that she was fired because of retaliatory animus stemming from her sexual harassment complaint to proceed to a jury trial.
In denying BCDR's motion for dismissal, the trial court determined that the evidence was sufficient to demonstrate that Richardson "did not actually believe that [Edwards] was lying when he fired her." The trial court observed that the "video footage was inconclusive, and therefore did not prove [Edwards] was lying." The trial court also noted that "Richardson's account of the number of touches [Edwards] alleged to him and other managers at Chick-Fil-A changed substantially over several investigations, supporting an inference that Richardson was intentionally attempting to paint [Edwards] as inconsistent and unreliable." The trial court further pointed out that "contemporaneous declarations from all other Chick-Fil-A employees supported" Edwards' account of events. In fact, the trial court explained, "the only other employee who corroborated Richardson's testimony that [Edwards] unreliably alleged widely varying number of touches was [the] Store Manager [ ], who filed his declaration nearly two years after these events."
Based on this evidence, the trial court concluded, a reasonable jury could find that the proffered reason for firing Edwards—she lied about a co-worker's sexual misconduct—was a pretext for retaliation, and the true reason Edwards was fired was because she complained about sexual harassment.
Free Consultation For Harassment Victims
One of the most important decisions sexual harassment victims must make is which employment law attorneys to consult with regarding their rights under sexual harassment law. As part of our dedication to helping sexual harassment victims, an experienced employment law attorney will speak with you personally and you will receive the individualized attention your case deserves. We offer free confidential case evaluations for employees, and you will not have to pay to speak with our employment discrimination attorneys regarding your rights. We are available for consultation at your convenience, including scheduling telephone consultations for evenings and weekends.
Citrus County, FL Harassment Lawyers
Based in Ocala, Florida and representing employees throughout Florida, our sexual harassment attorneys in Citrus County, Florida have dedicated their practice to fighting for the rights of sexual harassment victims. If you have been required to work in a sexually hostile environment or have questions about your rights as a sexual harassment victim, please contact our office for a free consultation with our sexual harassment lawyers in Citrus County, Florida. Our employee rights law firm takes sexual harassment cases on a contingency fee basis. This means that there are no attorney's fees incurred unless there is a recovery and our attorney's fees come solely from the monetary award that you recover.