Court Finds Evidence Of Age Discrimination Where Employer Got What It "Needed To Terminate" Older Employee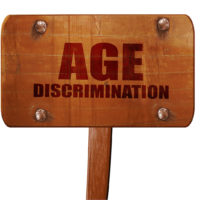 The Age Discrimination in Employment Act (ADEA) protects employees from discrimination on the basis of age. Having represented employees victimized by age discrimination for almost twenty years, our Citrus County, Florida age discrimination attorneys have learned that employers often target older employees for termination. In doing so, employers will look for reasons to justify the desired termination of older employees, including scrutinizing their work performance, monitoring their workplace behavior, setting them up to fail, and soliciting negative information about them from complicit employees. The recent decision by the U.S. District Court for the Eastern District of Pennsylvania in Abdelmassih v. Mitra QSR KNE, LLC, 2018 WL 1083857 (E.D. Penn. Feb. 28, 2018) reflects that evidence showing that an employer was looking for a reason to fire an older employee can be used to establish that the employee's age was the real reason for the termination. 
Employer Finds A Reason To Fire Older Employee
In that case, Magdy Abdelmassih (Abdelmassih) brought an age discrimination claim against his former employer, Mitra QSR KNE, LLC (Mitra), pursuant to the ADEA. Mitra owned a Kentucky Fried Chicken (KFC) restaurant where Abdelmassih worked as a cook. In March 2016, Abdelmassih took a medical leave of absence from work. When he returned to work in May 2016, an Area Coach named Ramdass put Abdelmassih on a 30-day action plan based on his determination that Abdelmassih was the cause of numerous customer complaints. Under the action plan, Ramdass was supposed to conduct weekly reviews of Abdelmassih performance. However, Ramdass never conducted the weekly reviews. 
Because the KFC restaurant where Abdelmassih worked had failed an inspection from KFC Corporate, a Region Training Leader named Martin conducted "blind visits" to the restaurant. At these blind visits, Martin found Abdelmassih to be chaotic and ineffective. On the final visit, Martin observed Abdelmassih slam a tray of chicken on a counter while yelling at a cook and saw him change time tags for the food. When confronted about changing time tags, Abdelmassih claimed that the food was mislabeled and he was merely fixing the incorrect time tags. Martin notified Ramdass about her observations regarding Abdelmassih. Ramdass told Martin that Abdelmassih was on an action and her observations were "what he needed to terminate" Abdelmassih. That same day, Ramdass fired Abdelmassih without any further investigation. On several occasions, including one month before Abdelmassih's discharge, Ramdass told Abdelmassih that he looked "old" and that not wearing his dentures made him look older than he actually was.
Finding The Reason For Discharge As Evidence Of Age Discrimination
Mitra filed a motion with the trial court seeking dismissal of Abdelmassih's age discrimination claim. In doing so, Mitra asked the trial court to rule that Abdelmassih's age discrimination claim was meritless and Abdelmassih was not entitled to present his case to a jury for resolution. The trial court denied Mitra's motion for dismissal.
The trial court found that "[a] reasonable jury could conclude" that Mitra's proffered reasons for terminating Abdelmassih "were merely a pretext for discrimination due to Abdelmassih's age." In finding that a reasonable jury could conclude that Abdelmassih's age "was more likely than not a motivating or determinative cause" for his termination, the trial court pointed to evidence showing that Ramdass said that Martin gave him "what he needed to terminate" Abdelmassih. In further support of its ruling, the trial court pointed to evidence that Ramdass allegedly called Abdelmassih "old" and told him that he looked older than he actually was when he did not wear his dentures. Based on this evidence, the trial court concluded, Abdelmassih was entitled to have his age discrimination claim decided by a jury.
Free Consultation With Citrus County Age Discrimination Lawyers 
Based in Ocala, Florida and representing employees throughout Central Florida, we have almost twenty years of experience litigating age discrimination claims. If you have been the victim of age discrimination or have questions about an employer targeting you for termination, please contact our office for a free consultation with our Citrus County, Florida age discrimination attorneys. Our employee rights law firm takes age discrimination cases on a contingency fee basis. This means that there are no attorney's fees incurred unless there is a recovery and our attorney's fees come solely from the monetary award that you recover.