Court Finds Evidence Of Race Discrimination Where Employer Fires Employees Of A Different Race For Fighting & Then Reinstates Only One Employee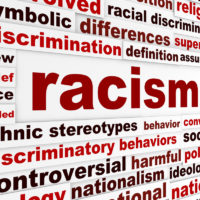 Title VII of the Civil Rights Act of 1964 (Title VII) protects employees from discrimination on the basis of race. In enacting Title VII, as the U.S. Supreme Court observed in Meritor Savings Bank, FSM v. Vinson, 477 U.S. 57 (1986), the U.S. Congress intended "to strike at the entire spectrum of disparate treatment" in employment. As explained by the U.S. Supreme Court in Hazen Paper Co. v. Biggins, 507 U.S. 609 (1993), disparate treatment "is the most easily understood type of discrimination." Disparate treatment means that the employer treats an employee less favorably from other employees because of his or her race, color, national origin, sex, pregnancy, religion, age, or disability. Courts have consistently held that a discrimination case can be proven from the mere fact of differences in treatment. In White v. Burlington N. Santa Fe Railroad Co., 2017 WL 750112 (W.D. Wash. Feb. 2, 2017), the U.S. District Court for the Western District of Washington found that an employer's differences in treatment of two employees who were fired for the same reason was evidence of race discrimination.
In that case, Darrell White (White), who is African-American, brought a race discrimination lawsuit pursuant to Title VII against Burlington Northern Santa Fe Railroad Company (BNSF) claiming that his employment was not reinstated because of his race. During his employment with BNSF, White was subjected to racial slurs by co-employees and discovered a noose openly displayed around his work area. Two Caucasian employees admitted to hanging the noose as a purported "joke." Although White reported the incident to his foreman, BNSF did not discipline the employees who hung the noose. During his employment with BNSF, White was also involved in a physical altercation with co-employee Cameron Rowe (Rowe). Rowe is Caucasian. BNSF found that both employees violated its conduct policy by engaging in the physical altercation and terminated them. Almost a year after firing him, BNSF reinstated Rowe's employment. BNSF, however, did not reinstate White's employment. White claimed that BNSF's preferential treatment of Rowe was evidence that he was not reinstated on the basis of race. 
BNSF filed a motion with the trial court seeking dismissal of White's race discrimination claim. In doing so, BNSF asked the trial court to find that White's race discrimination claim failed as a matter of law and White was prohibited from presenting his case to a jury. The trial court denied BNSF's motion for dismissal and found that White's case must decided by a jury.
In denying BNSF's motion for dismissal, the trial court found that BNSF "treated White differently from his Caucasian co-worker Rowe when it reinstated Rowe and not White." The differences in treatment could not be justified, the trial court explained, because White and Rowe both violated company policy by engaging in a physical altercation in the workplace. Because BNSF reinstated Rowe's employment even though he was involved in the fight with White, the trial court concluded that "[i]t is questionable [ ] whether BNSF legitimately relied on White's participation in the altercation as the sole reason for denying his reinstatement." Rather, the trial court reasoned, because White and Rowe engaged in the same conduct in violation of the same company policy, BNSF's different and less favorable treatment of White was evidence of race discrimination.
Consultation With Central Florida Race Discrimination Attorneys
Based in Ocala, Florida and representing employees throughout Central Florida, we have substantial experience representing employees who have been the victim of race discrimination in the workplace. If you have been the victim of race discrimination at work or believe you have been treated differently from employees of another race, please contact our office for a free consultation with our Ocala based race discrimination lawyers. Our employee rights law firm takes race discrimination and racial harassment cases on a contingency fee basis. This means that there are no attorney's fees incurred unless there is a recovery and our attorney's fees come solely from the monetary award that you recover.