Court Finds Evidence That Employer Failed To Protect Worker From Sexual Orientation Harassment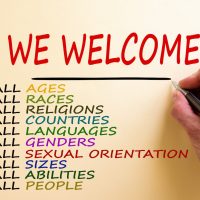 For more than twenty years, our Marion County, Florida sexual orientation discrimination lawyers have litigated sexual harassment cases in Florida courts. Through their decades of experience fighting for the rights of sexual harassment victims, our Ocala, Florida sexual orientation discrimination lawyers have learned that employers often fail to take remedial action to protect sexual orientation harassment victims. Instead of severely disciplining or terminating harassers, employers require sexual orientation harassment victims to endure a continuous barrage of abusive behavior as a condition of their continued employment. In this article, our Marion County, Florida sexual orientation discrimination attorneys explain how the recent decision in Record v. Hannaford Bros. Co., LLC,  Case No. 1:19-cv-00034 (D. N.H. Mar. 22, 2021) shows that federal employment discrimination law mandates that employers protect workers from sexual orientation harassment and take effective remedial action to stop known sexual orientation harassment in the workplace.
Sexual Orientation Harassment Is Unlawful
Title VII prohibits employers from discriminating against employees on the basis of sex. In the landmark decision of Bostock v. Clayton County, Georgia, 140 S.Ct. 1731 (2020), the U.S. Supreme Court ruled that sexual orientation discrimination is a form of sex discrimination forbidden by Title VII. Under well-established law, sexual harassment is a form of sex discrimination prohibited by Title VII. Based on the Supreme Court's holding in Bostock that sexual orientation discrimination constitutes unlawful sex discrimination under Title VII, sexual orientation harassment is also a form of sex discrimination forbidden by Title VII. To violate Title VII, sexual orientation harassment must be sufficiently severe or pervasive to alter the conditions of the victim's employment and create a hostile working environment. Once an employer knows or should know that an employee is being harassed based on sexual orientation, Title VII mandates that the employer take prompt and effective action to stop the harassment and prevent the harassment from recurring. When an employer fails to take corrective action, or the corrective action does not stop the harassment or prevent recurrence of the harassment, the employer is liable under Title VII for creating and maintaining a hostile work environment.
Sexual Orientation Harassment Lawsuit
In Record, a man named Record (Record) brought a sexual harassment lawsuit against his former employer, Hannaford Bros. Co., LLC (Hannaford). Record claims that he was unlawfully harassed because of his sexual orientation in violation of Title VII.
Hannaford operates a chain of supermarkets. Record worked at Hannaford from October 2007 to August 2017 and received multiple promotions. During his last year with Hannaford, Record worked as the assistant manager of the seafood department at Hannaford's store in Hampton, New Hampshire. Record is gay and his Hannaford co-workers were aware of his sexual orientation. In late February 2017, Hannaford hired a man named Grover as the Hampton's store's meat department manager. In that role, Grover served as Record's direct supervisor.
Shortly after he began working for Hannaford, Grover began making offensive comments about Record's sexual orientation. During his first three weeks at Hannaford, in March 2017, Grover made degrading comments about Record's sexual orientation and physical contact to Record's genitals. In April 2017, Record lodged a complaint with the operations manager, Howard. Howard spoke to Grover, who admitted to the conduct and stated that he was only joking. Howard informed Grover that his conduct was inappropriate and that he needed to apologize. Grover apologized to Record. Howard did subject Grover to written disciplinary action or document the incidents in Grover's personnel file.
Record separately reported Grover's offensive behavior to the Hampton store manager, Campo. Campo then spoke to Grover about his conduct and told him that he could not make inappropriate jokes or comments. Campo did subject Grover to written disciplinary action or document the incidents in Grover's personnel file. Campo later explained that she choose not to document the incidents because she wanted to "give Grover the opportunity to change his behavior before we start documenting him."
Harassment Continues After Complaints
Despite his complaints, Record maintains that Grover continued to subject him to abusive behavior about his sexual orientation, including sexual epithets and offensive gestures. The harassing comments, according to Record, occurred in August 2017. On August 25, 2017, without reporting Grover's more recent abusive conduct, Record submitted a notice of his intent to resign, effective September 1, 2017. Upon learning of Record's intended resignation, Campo asked to meet with him. At their meeting on August 26, 2017, Record informed Campo about Grover's additional inappropriate conduct and explained that he had obtained a new job. Campo told Record that she would investigate his complaint. During the investigation, Grover denied the new allegations. Following its investigation, Hannaford did not subject Grover to written disciplinary action or place any written record in Grover's personnel file.
At some point, Record learned that Hannaford had not documented the March 2017 incidents in Grover's personnel file. The record has previously been the subject of a complaint (alleging that he had placed his hands upon the chest of another employee), which Record contended was a false accusation. Despite Record's denial, Hannaford managers verbally reprimanded Record and placed a written record of that discipline, called a "coaching memo," in his personnel file. In contrast, after Record's complaint in March 2017 about Grover—which Grover did not deny—Hannaford placed no written record in Grover's personnel file. On September 6, 2017, Record began his new job after leaving Hannaford.
Failure To Protect Victim From Harassment
Hannaford filed a motion with the trial court seeking dismissal of Record's sexual orientation harassment claim. In support of its motion for dismissal, Hannaford argued that it was not liable for any sexual orientation harassment because it exercised reasonable care to prevent Grover's offensive behavior from continuing. The trial court denied Hannaford's motion for dismissal and ruled that a jury could reasonably find that Hannaford did not exercise reasonable care to protect Record from Grover's sexual orientation harassment.
In denying Hannaford's motion for dismissal, the trial court pointed out that after Record reported the instances of harassment that occurred in March 2017, Hannaford managers did not issue formal written discipline. Instead, "they only verbally admonished Grover, which Record argues does not constitute discipline." The trial court also observed that "Hannaford disciplined Record more severely (by placing a written reprimand in Record's file) for a single act of misconduct that Record denied than it disciplined Grover for multiple acts of misconduct that Grover admitted." Based on the "discrepancy between Record's and Grover's discipline experiences," the trial court reasoned," a jury could find that "Hannaford's actions to prevent future harassment were not reasonable and that Record's resignation was a reasonable action to avoid harm."
Discrimination Lawyers In Ocala, FL
Based in Ocala, Florida and representing workers throughout Florida, our sexual orientation discrimination attorneys in Marion County, Florida have dedicated their practice to representing sexual harassment victims. If you have been subjected to sexual orientation harassment in the workplace or have questions about your protection against sexual orientation harassment at work, please contact our office for a free consultation with our sexual orientation discrimination lawyers in Ocala, Florida. Our employees' rights attorneys take sexual orientation discrimination cases on a contingency fee basis. This means that there are no attorney's fees incurred unless there is a recovery and our attorney's fees come solely from the monetary award that you recover.