Disney Sued by Former Employee for Alleged Racial Discrimination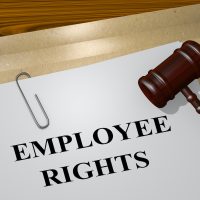 For more than twenty years, our Citrus County racial discrimination lawyers have fought for the rights of race discrimination victims. Through their decades of experience representing workplace race discrimination victims, our Inverness, Florida racial discrimination attorneys have learned that employers may try to hide discriminatory treatment under the guise of applying facially neutral workplace conduct policies. When those policies are not equally enforced across all employees, however, then a reprimand for one employee may indeed be evidence of unlawful discriminatory intent.
In this article, our Citrus County racial discrimination lawyers review a complaint recently filed in the matter of Virgen Diaz-Rios v. Walt Disney Parks and Resorts, U.S., Inc. In the complaint, a former Disney employee alleges that she was terminated for the alleged use of a derogatory term, despite the obvious mitigating context and despite Caucasian employees being let off with a warning for similar, if not worse, infractions.
Disney Parks Employee Fired After Decrying Use of a Racial Slur
Racial slurs should not be tolerated in any workplace. Any person who utilizes a racial slur in the workplace should be reprimanded and, under appropriate circumstances, terminated. Context matters, however, as does the reality of how a policy prohibiting such racial slurs is implemented in practice.
The plaintiff in Virgen Diaz-Rios v. Walt Disney Parks and Resorts, U.S., Inc. is a 56-year-old Hispanic female of Puerto Rican ethnicity. While an employee of Disney, at work, she recounted to a colleague a story of her son's use of the "N-word" as "street slang." As she explained to her colleague, she admonished her son for use of the word and explained its harmful underpinnings. The purpose of the story was to recount an incident of parenting; she was, quite literally, explaining the problem with the word.
Another coworker overheard her conversation and reported the incident. According to the complaint, "Disney subsequently launched a limited, pretextual and self-serving investigation before ultimately determining that Rios would be fired for the use of the derogatory term, despite the context in which it was used." In choosing to fire her for the incident, Disney also ignored the plaintiff's "squeaky clean record" with no prior incidents in her 28 years of employment with the company.
Former Disney Employee Alleges Race Discrimination, Age Discrimination
There may be a version of the story in which the termination of the employee was "harsh but fair." If all employees were given the same zero-tolerance treatment, the situation would be unfortunate, but perhaps not discriminatory. According to the complaint, however, this was not the case.
The plaintiff alleges many other incidents in which a coworker committed equal, if not worse, infractions, and was given a mere slap on the wrist. Those employees were all Caucasian.
According to the complaint, in one incident, two Caucasian employees ridiculed a handicapped employee and were given only a letter of admonishment in their files. In another, a coworker called the plaintiff's supervisor a "Puerto Rican b*tch" in front of other employees and received only a reprimand.
If the allegations prove true, the plaintiff has a strong case for discriminatory treatment. As a woman, a person of Hispanic descent, and a person in her 50s, she is a member of several protected classes. Her allegations indicate that she was treated more harshly than similarly situated employees who were younger and/or white. The complaint, moreover, notes that there is "nothing in Disney's policies, guidelines or trainings that prevent colleagues from conversing in a meaningful fashion and invoking a term that, albeit controversial, is neutralized by the fact that such term was being referred to unfavorably by Rios."
If terminating her for her use of the slur was a mere pretext for racial discrimination or age discrimination, the plaintiff has a proper claim for wrongful termination and discrimination in violation of the Florida Civil Rights Act.
Citrus County Race Discrimination Lawyers
Based in Ocala, Florida, and representing workers throughout Florida, our racial discrimination attorneys in Citrus County, Florida have litigated racial discrimination cases in Florida courts for more than twenty years. If you have experienced race discrimination at work or have questions about your protection from race discrimination under federal employment discrimination law, please contact our office for a free consultation with our racial discrimination lawyers in Citrus County, Florida. Our employee rights law firm takes race discrimination cases on a contingency fee basis. This means that there are no attorney's fees incurred unless there is a recovery and our attorney's fees come solely from the monetary award that you recover.