Does A Supervisor's Use Of A Racial Slur On A Single Occasion Create A Racial Hostile Work Environment?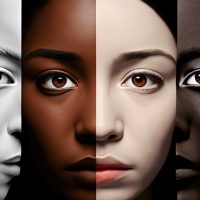 Through their years of experience representing employment discrimination victims, our race discrimination lawyers in Citrus County, Florida know that employees are often required to work under racially discriminatory supervisors. In many cases, supervisors manifest their racially discriminatory animus by using racial slurs in the presence of their subordinates. "[N]o single act can more quickly alter the conditions of employment and create an abusive working environment, as observed by the court in Castleberry v. STI Group,  863 F.3d 259 (3d Cir. 2017), "than the use of an unambiguously racial epithet . . . by a supervisor in the presence of his subordinates."
When supervisors use racial slurs in the workplace, an inherent issue arises when the supervisor's use of racial slurs creates a racially hostile work environment. In other words, is there a "magic number" of racial slurs that employees must endure from their supervisors in order for their work environment to constitute a racially hostile working environment? In this article, our race discrimination lawyers in Citrus County, Florida explain how the decision in Holmes v. American Home Patient/Lincare,2023 WL 4315545 (M.D. Pa. July 3, 3023) demonstrates that a supervisor's use of a racial slur on a single occasion in the presence of a subordinate can create a racially hostile work environment in violation of federal employment discrimination law.
Racial Harassment Lawsuit
In that case, a woman named Holmes brought a racial harassment claim against her former employer, American Home Patient/Lincare ("AHP"), pursuant to Title VII of the Civil Rights Act of 1964 ("Title VII"). Title VII prohibits employers from discriminating against employees on the basis of race. Under long-standing law, racial harassment is a form of race discrimination forbidden by Title VII. To violate Title VII, racial harassment must be sufficiently severe or pervasive to alter the conditions of the victim's employment and create a hostile working environment. Holmes, who is African-American, contends that she was required to work in a racially hostile environment in violation of Title VII.
In 2019 and 2020, Holmes was employed by AHP as a customer service representative at their State College, Pennsylvania location. During that time, Holmes' immediate supervisor was a man named McCoy who was the State College location's manager. During her time at AHP, Holmes was the only African-American employed at the State College location, and Holmes was the only African-American employee whom McCoy had supervised.
In March 2020, Holmes had a conversation with a co-worker, Hibbert, and McCoy. McCoy initiated this conversation by telling Holmes that Trump "was the most discriminated against President." After a brief discussion regarding Trump, McCoy allegedly inquired what Holmes thought about "the use of the 'n-word.' " After Holmes stated that it was "an ugly word" that should never be used, McCoy allegedly responded, "well, the 'n-word' does mean Black people." Holmes disputed that assertion; McCoy then purportedly stated that he would "Google it" and, after having done so, showed his phone to Holmes and said "look, see, it does mean Black people," although McCoy had misspelled the word by using the name of a country.
Holmes informed McCoy that the word he looked up is a country, at which time Hibbert allegedly corrected the spelling and enunciated the racial slur. During this time, McCoy and Hibbert were laughing. Hibbert then asked Holmes how long Hibbert would "have to put up with" Holmes being angry with her. When Holmes responded that Hibbert did not get to dictate for how long Holmes would be upset, Hibbert allegedly began cursing. McCoy eventually told Hibbert to stop, but after Holmes called Hibbert a racist, Hibbert screamed profanities at Holmes. McCoy then told Hibbert to leave but added that "Black people use the '[n]-word" and he did not "care about stuff like that" because some people called him "a Mick."
Single Racial Slur Creates Hostile Environment
AHP filed a motion with the trial court seeking dismissal of Holmes' racial harassment claim. A threshold issue before the trial court on the motion for dismissal was whether McCoy's alleged use of a racial slur on a single occasion was sufficient, standing alone, to create a racially hostile work environment. In resolving this issue, the trial court observed that courts have ruled that "it is clear that one such instance of the use of the n-word in the workplace can suffice to state a claim for a hostile work environment, although the resolution of that question is context-specific." In applying this principle to the context-specific facts, the trial court held that McCoy's alleged use of a racial slur on a single occasion was sufficient, standing alone, to establish that Holmes worked in a racially hostile work environment.
In supporting of its holding, the trial court explained that "Holmes' direct supervisor, who was also the supervisor for the entire State College branch, made reference to a deeply offensive word and asked the only Black employee what she thought of that word." McCoy then allegedly "stated that the word referred to Black individuals, attempted to look up the word online, and showed the search results to his Black employee." "During this time," the trial court pointed out, "while another of McCoy's subordinates enunciated the slur, McCoy laughed." "That conduct," the trial court concluded, "is shocking." "And that it was delivered by Holmes' supervisor makes the conduct all the more extreme," the trial court reasoned," since as the Supreme Court has recognized acts of supervisors have greater power to alter the environment than act of co-employees generally."
Citrus County Race Discrimination Lawyers
Based in Ocala, Florida and representing workers throughout Florida, our race discrimination attorneys in Citrus County, Florida have dedicated their practice to fighting for the rights of racial discrimination victims. If you have experienced racial discrimination in the workplace or have questions about your rights as a racial discrimination victim, please contact our office for a free consultation with our race discrimination lawyers in Citrus County, Florida. Our employee rights law firm takes race discrimination cases on a contingency fee basis. This means that there are no attorney's fees incurred unless there is a recovery and our attorney's fees come solely from the monetary award that you recover.