Does Employment Discrimination Law Protect Employees From Having Their Religion Mocked?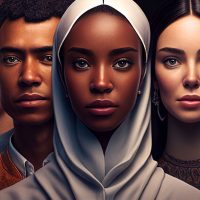 Having fought for the rights of employment discrimination victims for more than two decades, our employment discrimination lawyers in Marion County, Florida know that employees are often targeted for harassment because of their religious beliefs. In far too many cases, the harassment takes the form of mocking or ridiculing an employee's religious beliefs. In this article, our employment discrimination lawyers in Marion County, Florida explain how the decision in Ferrell v. City of Wilmington, 2023 WL 1437765 (D. Del. Feb. 1, 2023) shows that federal employment discrimination law protects employees from having their religious beliefs mocked in the workplace.
Protection From Religious Discrimination
Title VII of the Civil Rights Act of 1964 (Title VII) prohibits employers from discriminating against employees on the basis of religion. Under long standing law, religious harassment is a form of religious discrimination forbidden by Title VII. To violate Title VII prohibition against religious discrimination, religious harassment must be sufficiently severe or pervasive to alter the conditions of the victim's employment and create a hostile working environment. When an employer knows or should know of religious-based harassment in the workplace, the employer is required by Title VII to take prompt and effective remedial action to stop the harassment. If the employer takes no remedial action, or the remedial action taken does not prevent recurrence of the harassment, the employer has created and maintained a religious-based hostile work environment in violation of Title VII.
Employment Discrimination Lawsuit
In Ferrell, a man named Ferrell brought an employment discrimination lawsuit against his employer, the City Wilmington (the City), pursuant to Title VII. Ferrell, who is Muslim, claims that he was harassed because of his religious beliefs in violation of Title VII.
Ferrell is employed by the City as a firefighter with the Wilmington Fire Department. Ferrell alleges that co-workers made fun of his religion "on an almost everyday basis." When Ferrell prayed, other firefighters would say things like, "there goes ali baba on his magic carpet." They also played a theme song from the movie Aladdin, which is an animated film based on an Arabic folktale, "whenever" Ferrell went to pray. On one occasion Ferrell's co-workers allegedly poured pork grease into his coffee cup, knowing that Ferrell's religious beliefs prohibited him from consuming pork products. Ferrell contends that he reported the incident, but no one was disciplined.
In November 2017, Ferrell's wife brought a turducken to the station for the firefighters. One of Ferrell's supervisors allegedly told Ferrell, "I did not think you sham-lama-ding-dong Muslims celebrated Thanksgiving." In July 2021, Ferrell found an unopened can of pork sandwich meat in his uniform pocket and learned that a co-worker had placed it there. Ferrell claims that he reported the incident to a superior, but the perpetrator was not disciplined.
Ferrell alleges that he reported the harassment and unequal treatment to the City's human resources department and compliance representative on multiple occasions, including in June 2018, February 2019, and September 2019. Farrell maintains that the City took "no action" in response to his complaints.
Evidence Of Hostile Work Environment
The City filed a motion with the trial court seeking dismissal of Ferrell's religious harassment claim. In moving for dismissal, the City argued that the alleged religious-based harassment was not sufficiently severe or pervasive to create a hostile working environment in violation of Title VII. In denying the City's motion for dismissal, the trial court ruled that Ferrell's allegations were sufficient to establish that he was subjected to a hostile work environment because of his religion.
In support of its ruling, the trial court observed that Ferrell alleges that his co-workers made "derogatory comments relating to religion on an almost everyday basis." Thus, the trial court reasoned, Ferrell's allegations established a "pattern of derogatory comments and actions by [his] colleagues and supervisors regarding [Ferrell's] religion." In other words, Farrell's allegations plausibly establish that he was subjected to pervasive religious-based harassment in violation of Title VII. The trial court also pointed out that Ferrell "alleges that he reported the misconduct to multiple supervisors and human resources personnel on multiple occasions, but no action was taken." Thus, Ferrell's allegations also plausibly establish a basis for holding the City liable for creating and maintaining a religious-based hostile work environment in violation of Title VII.
Free Consultation For Harassment Victims
One of the most important decisions hostile work environment harassment victims must make is which employment law attorneys to consult with regarding their rights. As part of our dedication to helping employment discrimination victims, an experienced employment law attorney will speak with you personally and you will receive the individualized attention your case deserves. We offer free confidential case evaluations for employees, and you will not have to pay to speak with our employment discrimination attorneys regarding your rights. We are available for consultation at your convenience, including scheduling telephone consultations for evenings and weekends.
Marion County, FL Discrimination Lawyers
Based in Ocala, Florida and representing workers throughout Florida, our employment discrimination attorneys in Marion County, Florida have dedicated their practice to fighting for the rights of employment discrimination victims. If you have been required to work in a hostile environment or have questions about your rights as a hostile work environment victim, please contact our office for a free consultation with our employment discrimination lawyers in Marion County, Florida. Our employee rights law firm takes employment discrimination cases on a contingency fee basis. This means that there are no attorney's fees incurred unless there is a recovery and our attorney's fees come solely from the monetary award that you recover.