DOJ Settles Immigration-Related Employment Discrimination Claim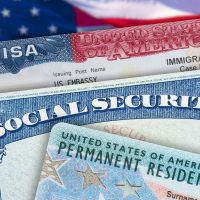 As a labor and employment law firm protecting the rights of employees and applicants in Citrus County, Florida, for over twenty years, our employment discrimination attorneys know that employers unlawfully discriminate against their workers based on many different protected characteristics. Workers and job applicants who are non-citizens are especially vulnerable to discrimination, as many employers view them as lacking employment protections under the law. This is far from the case, however, as a recent enforcement action from the Justice Department proves.
On July 20th, the U.S. Department of Justice announced that it had reached a settlement with a Maryland-based staffing services company to resolve DOJ findings that the company violated the Immigration and Nationality Act (INA). Under the INA, employers cannot refuse to hire an applicant due to assumptions or stereotypes based solely on their citizenship status, but FM Talent Source LLC was found to have done exactly that.
Last year, an applicant who happened to be a lawful permanent resident (Green Card holder) obtained a job offer for a contract position with the federal government through FM Talent Source, an employment agency based in Maryland. That job offer was then rescinded due to the applicant's status as a lawful permanent resident, even though nothing in the federal contract prohibited the applicant from being hired due to his non-citizen status.
The rationale behind the staffing agency's withdrawal of its job offer was that the hiring process would be delayed because of the applicant's status as a lawful permanent resident. This false assumption was not based in fact and represented unlawful employment discrimination. According to the INA, it is unlawful for an employer or employment agency to discriminate against an individual based on their citizenship, immigration status, or national origin. This protection against discrimination applies at all stages of employment, including the hiring process.
Once the DOJ opened its investigation into the alleged wrongdoing, FM Talent renewed its job offer, but damage was already done, as the worker's start date was delayed by FM's actions. As part of the settlement, FM Talent will be required to pay the worker back pay to make up for the delay. The employment agency is also being hit with a civil penalty and will be required to conduct staff training on the anti-discrimination provisions of the INA. The staffing agency will also be required to revise its company policies and procedures and will be monitored by the DOJ for the following three years.
The settlement agreement was entered into between FM Talent Source, LLC, and the United States Department of Justice, Civil Rights Division, Immigrant and Employee Rights Section (IER). This section of the DOJ is responsible for enforcing the INA's anti-discrimination laws, which outlaw discrimination based on citizenship status and national origin in hiring, firing, or recruitment, or referral for a fee. The INA also outlaws unfair documentary practices when verifying a worker's employment authorization and protects individuals from retaliation and intimidation for exercising their rights under the law, including filing charges with IER, cooperating with an IER investigation, and otherwise asserting their rights under the INA's anti-discrimination provision.
Citizenship Status Discrimination Lawyers In Marion County, FL
Based in Ocala, Florida, and representing workers throughout Florida, our citizenship status and national origin discrimination attorneys in Marion County, Florida have dedicated their practice to representing employment discrimination victims. If you have experienced immigration-related discrimination in the workplace or have questions about your rights as an immigration or national origin discrimination victim, please contact our office for a free consultation with our immigration discrimination lawyers in Marion County, Florida. Our employee rights law firm takes citizenship status, immigration, and national origin discrimination cases on a contingency fee basis. This means that there are no attorney's fees incurred unless there is a recovery and our attorney's fees come solely from the monetary award that you recover.