DOL Sues Florida Security Contractor for Unlawful Retaliation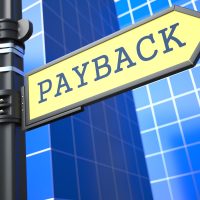 Having represented victims of unlawful retaliation and wrongful termination in the workplace for more than two decades, our Alachua County, Florida retaliation lawyers know that retaliation can take many forms. Workers across the country are protected by state and federal laws from retaliation after engaging in certain protected activities. These laws are meant to ensure workers a safe workspace free from harassment, discrimination, and unsafe working conditions without fear that reporting unlawful activity will cost them their jobs. Among other federal protections afforded workers, the Occupational Safety and Health Act prohibits employers from retaliating against workers who report safety hazards. Recently, the federal Department of Labor (DOL) announced it was bringing a lawsuit against a Florida security contractor for alleged retaliation after the company terminated an employee in response to the employee raising workplace safety concerns.
Employee Fired After Raising Concerns Regarding Secure Firearm Storage, COVID-19 Protocols
As alleged by the DOL, VRP Group Inc., doing business as Regius Investigations and Protective Services, illegally fired an employee in August of 2020. The DOL claims that the employee was terminated after raising workplace safety concerns in a group messaging app.
According to the DOL, the worker was among a number of employees assigned to supply security services to a client. The company directed the employee and colleagues to move from a hotel to temporary housing. The worker then texted supervisors in a secure messaging app to raise concerns about hazardous work conditions. The issues raised by the employee included worries over safe and proper firearm storage as well as coronavirus-related workplace hazards such as social distancing and exposure risks. The worker was concerned about how the move implicated proper effectuation of COVID-19 safety policies and secure firearm storage.
Shortly after raising the safety concerns, the employee was terminated. The worker then filed a complaint alleging retaliation with the DOL's Occupational Safety and Health Administration (OSHA). OSHA's regional office conducted an investigation and found that the defendant had acted unlawfully in terminating the employee as retaliation for making a good faith health and safety complaint. Regarding the investigation, OSHA's regional administrator stated: "Employers who retaliate against workers who raise valid safety concerns create an unsafe work environment for all of their workers." That sort of "coercive behavior can have a chilling effect on workers that may prevent them from reporting issues or conditions that put their health and well-being, and others – including their co-workers – at risk."
The DOL's lawsuit seeks several remedies, including compensation for past and future wages lost by the employee, emotional pain and distress, other compensatory damages as well as punitive damages. The suit also seeks to enjoin the defendants from engaging in future unlawful conduct, force them to remove any personnel records relating to the employee's termination, and post a notice for other employees regarding their right to report safety hazards without fear of retaliation.
Free Consultation With Marion County Unlawful Retaliation Lawyers
Based in Ocala, Florida, and representing employees throughout Central Florida, we have almost twenty years of experience representing employees who have been the victims of unlawful retaliation and wrongful termination. If you have been subjected to unlawful termination, retaliation, or harassment at work, or if you have questions about your rights as an employee, please contact our office for a free consultation with our Marion County, Florida retaliation and wrongful termination attorneys. Our employee rights law firm takes wrongful termination and retaliation cases on a contingency fee basis. This means that there are no attorney's fees incurred unless there is a recovery and our attorney's fees come solely from the monetary award that you recover.