EEOC Brings Disability Discrimination & Retaliation Lawsuit Against Massey Services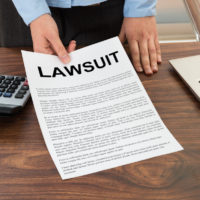 The U.S. Equal Employment Opportunity Commission (EEOC) recently announced that it has filed a disability discrimination lawsuit against Massey Services, Inc. (Massey) pursuant to the Americans with Disabilities Act (ADA). The ADA protects employees from discrimination on the basis of disability. In January 2019, the EEOC filed the lawsuit, EEOC v. Massey Services, Inc., Case No. 2:19-cv-263, in the U.S. District Court for the District of South Carolina after initially attempting to reach a pre-litigation settlement through its statutorily mandated conciliation process. 
The EEOC alleges that Massey discriminated against Annie Mitchell (Mitchell) in violation of the ADA by denying her request for an accommodation for her disability and terminating her employment because of her disability. The EEOC further alleges that Massey violated the ADA by failing to rehire Mitchell for her previous position because of her disability and in retaliation for requesting a reasonable accommodation for her disability. In this article, our Marion County, Florida employment discrimination lawyers explain the EEOC's allegations against Massey.
EEOC'S Allegations Of Disability Discrimination
Massey is a pest control and landscaping company which operates in seven states. In July 2016, Mitchell began working for Massey as an Office Manager at Massey's Charleston, South Carolina Service Center. On August 22, 2016, Mitchell notified her supervisor that she was experiencing a medical emergency and needed to go to a hospital emergency room. The next day, Mitchell notified Massey's Benefits Manager that she had bleeding in her colon, that she was still undergoing medical evaluation, and that she was uncertain as to how long she would remain in the hospital. The following day, the Benefits Manager notified Mitchell that she was not eligible for leave under the Family Medical Leave Act (FMLA) and, therefore, her employment was terminated effective August 23, 2016.
The Benefits Manager further notified Mitchell that she would email Mitchell her termination letter and the FMLA forms to be completed by her medical provider. The email stated that Michell could return to her position if she submitted the completed forms to Massey within thirty days. Prior to her discharge from the hospital on August 27, 2016, Mitchell's attending physician, Dr. Sora, completed Mitchell's FMLA forms. In the Return to Work Certification form, Dr. Sora indicated that Mitchell was able to perform the essential functions of her job with no restrictions and that she was released to work effective September 5, 2016.
In the Certification of Health Care Provider for Employee's Serious Health Condition, Dr. Sora indicated that Mitchell's condition commenced on August 23, 2016, that the probable duration of the condition was lifelong, that the condition my cause episodic flare-ups periodically preventing Mitchell from performing her job functions, that it is medically necessary for her to be absent from work during the flare-ups as her condition may require hospital admission or surgery.
On August 29, 2016, Mitchell submitted the completed FMLA forms and the doctor's note indicating a return to work day of September 5, 2016 to Massey. On August 30, 2016, an Administrative Training Director recommended that Massey eliminate the Office Manager position at the Charleston Service Center and that Massey not retain Mitchell. Later that day, an executive of Massey responded to the recommendations by stating that an Office Manager was necessary because Massey was in negotiations with a business that would add $60,000 to $75,000 per month in that particular market.
On September 2, 2016, Massey's Benefits Manager notified Mitchell that her Office Manager position was being eliminated due to a reduction in force because the amount of business generated by the Charleston Service Center did not support the need for an Office Manager. Shortly thereafter, Mitchell contacted Massey's Human Resources Manager to obtain an updated termination letter reflecting that she was laid off. Mitchell was advised that an updated letter would be issued. However, Mitchell never received an updated termination letter.
EEOC'S Allegations Of Retaliation
On November 17, 2016, Mitchell encountered a Massey recruiter at a job fair. Mitchell inquired as to the Office Manager position at the Charleston Service Center and learned that it remained vacant. Mitchell explained to the recruiter the events leading to her discharge, expressed interest in the position, and asked if she need to re-apply. The recruiter informed Mitchell that it was not necessary for her to re-apply and that he would discuss her interest with the Regional Manager and get back to her regarding the next steps.
On December 3, 2016, the recruiter informed Mitchell that he had spoken with the Regional Manager about her rehire and the Regional Manager stated he would contact Human Resources. Mitchell never heard back from Massey. On January 5, 2017, Massey hired another individual as Office Manager for its Charleston Service Center.
EEOC Fights Discrimination
The EEOC is the administrative agency of the United States responsible for interpreting and enforcing federal laws prohibiting employment discrimination. The EEOC is also authorized by federal law to bring lawsuits on behalf of victims of employment discrimination, including disability discrimination. In a press release regarding the case, the regional attorney for the EEOC's Atlanta District Office, Bernice Williams-Kimbrough, stated that "[f]ederal law does not allow employers to terminate an employee merely because the employer believes there are medical issues."
Free Consultation With Ocala Discrimination Lawyers
Based in Ocala, Florida and representing employees throughout Central Florida, we have represented employment discrimination victims in hundreds of cases before the EEOC. If you have been a victim of discrimination or have questions about your rights under federal employment discrimination laws, please contact our office for a free consultation with our Marion County, Florida employment discrimination attorneys. Our employment and labor law attorneys take employment discrimination cases on a contingency fee basis. This means that there are no attorney's fees incurred unless there is a recovery and our attorney's fees come solely from the monetary award that you recover.