EEOC Issues New Guidance on Sexual Orientation and Gender Identity Discrimination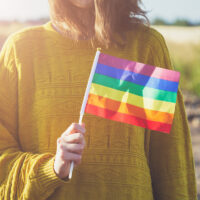 For more than twenty years, our Marion County, Florida workplace sexual orientation EEOC Issues New Guidance on Sexual Orientation and Gender Identity Discrimination
discrimination lawyers have represented Florida employees who have been discriminated against due to their gender, their sexual orientation, and other immutable characteristics. Through their decades of experience representing discrimination victims, our Ocala, Florida workplace discrimination attorneys know that every protection for employees in the workplace has been hard-fought, and government agencies often drag their feet in adopting new rules reflecting the rights to which marginalized groups are entitled. Thankfully, under the current federal leadership, agencies including the Justice Department and the Equal Opportunity Employment Commission (EEOC) have been working to keep up with the pace of change in the country. Following last year's ruling from the United States Supreme Court establishing that Title VII of the Civil Rights Act of 1964 protects employees from discrimination on the basis of sexual orientation and gender identity, the EEOC recently issued guidance to employers on sexual orientation and gender identity in the workplace.
EEOC Guidance Expands Upon Bostock Ruling, Addresses Specific Matters of Sexual Orientation and Gender Identity in the Workplace
The EEOC recently rolled out a new landing page on its website concerning sexual orientation and gender identity discrimination in the workplace. In addition to consolidating various data about sexual orientation discrimination, including recent litigation, court decisions, and statistics concerning such discrimination in the workplace, the EEOC also released a technical assistance document concerning sexual orientation and gender identity in the workplace. The document aims to help the public and employers understand the nature and scope of Title VII protections for workers based on sexual orientation and gender identity, and it gives specific guidance for places of employment in a number of areas.
Among other things, the document addresses three specific situations in which issues pertaining to sexual orientation and gender identity arise: workplace attire/gender norms; bathrooms/other private areas; and pronouns/names.
Workplace Attire and Gender Norms
Concerning workplace attire, the EEOC explains that employers cannot prohibit a transgender person from dressing or presenting consistent with their gender identity. Employers may not try to enforce particular gender norms; requiring employees to conform with a particular sex-based stereotype concerning masculine or feminine behavior would constitute sex discrimination. Discriminating against men whom they perceive to act in a stereotypically "feminine" manner is prohibited, as would be discrimination against women for appearing "masculine."
Bathrooms, Locker Rooms, and Showers
The EEOC does allow that workplaces are permitted to continue having separate bathrooms, locker rooms, and showers for men and women. Employers may have single-use or unisex bathrooms, or have separate, gender-based bathrooms without violating anti-discrimination prohibitions, according to the EEOC's current guidance. However, employers must allow equal access to these separate bathrooms and locker rooms; all men, including transgender men, must be permitted access to the men's facilities, and all women, including transgender women, must have access to the women's facilities. Limiting access to the facilities that correspond to the employee's assigned sex at birth constitutes sex discrimination.
Names and Pronouns
The EEOC's guidance explains that deliberate use of names or pronouns that do not correspond with the employee's gender identity may constitute unlawful workplace harassment, depending on the circumstances. While a single accidental misuse of the employee's preferred pronoun might not constitute harassment, conduct that is severe or pervasive when considered together with all other unwelcome conduct based on the individual's sex, including gender identity, could constitute harassment should it rise to the level of a hostile work environment. Intentional, repeated use of the wrong pronoun or name is evidence supporting claims of a hostile work environment.
Ocala, FL Sexual Orientation Discrimination Lawyers
Based in Ocala, Florida, and representing employees throughout Central Florida, our Marion County, Florida sexual orientation discrimination attorneys have fought for employee rights for more than twenty years. If you have been discriminated against on the basis of sexual orientation or have questions about your protection from sexual orientation discrimination in the workplace, please contact our office for a free consultation with our Ocala, Florida sexual orientation discrimination lawyers.