EEOC Settles Gender Discrimination Case Claiming Employer Had A Preference For Female Leadership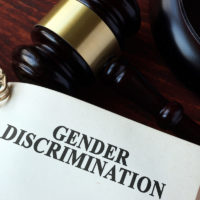 In a recently issued press release, the U.S. Equal Employment Opportunity Commission (EEOC) announced that it has entered into a Consent Decree to settle a gender discrimination lawsuit filed by the EEOC against Park School of Baltimore, Inc. (Park School). On July 30, 2018, the EEOC filed the gender discrimination lawsuit, U.S. Equal Employment Opportunity Commission v. Park School of Baltimore, Inc., Case No. 1:18-cv-2319, in the U.S. District Court for the District of Maryland after initially attempting to reach a pre-litigation settlement through its statutorily mandated conciliation process. In this article, our Citrus County, Florida employment law attorneys explain the EEOC's allegations against Park School and the Consent Decree.
EEOC's Allegations of Gender Discrimination
The EEOC brought the gender discrimination lawsuit pursuant to Title VII of the Civil Rights Act of 1964 (Title VII) on behalf of a former employee of Park School, Richard Schneider (Schneider). Title VII prohibits employers from discriminating against employees on the basis of gender. Title VII protects both men and women from gender discrimination. The EEOC claims that Park School unlawfully discriminated against Schneider in violation of Title VII by failing to renew his contract based on his gender.
In the spring of 2014, Park School hired Schneider as head coach of the softball team. Schneider was the softball team's head coach for the 2014 season. After his contract was renewed in 2015 and 2016, Schneider was also the head coach of the softball team for the 2015 and 2016 seasons. The EEOC maintains that Schneider's performance as head coach was satisfactory during the 2014-2016 seasons. 
Following the 2016 season, Park School contracted with a female to be head coach of the softball team for the 2017 season. In January 2017, Park School informed Schneider that it would not renew his contract for the 2017 season "because of its preference for female leadership." The EEOC claims that Park School has a "preference for female leadership in its athletic programs" and did not renew Schneider's contract for the 2017 softball season because he is male.
Consent Decree Settling Discrimination Lawsuit
In the Consent Decree settling the lawsuit, which was signed by U.S. District Court Judge Richard D. Bennett on February 8, 2019, Park School agreed to pay Schneider $41,000 to resolve the gender discrimination case. In the Consent Decree, Park School agreed to implement a policy against gender discrimination, including statements in the policy that employees who report gender discrimination will be protected against retaliation and that Park School's culture is a culture of mutual respect between employees regardless of gender differences. The EEOC also required Park School to provide training on the federal anti-discrimination laws to all supervisory and management employees. The EEOC further required Park School, for a two-year period, to provide the EEOC with a written report regarding all internal complaints of gender discrimination, including the name of the person who complained, the nature of the gender discrimination reported, and the outcome of its investigation of the complaint.
All Employees Protected From Sex Discrimination
The EEOC is the administrative agency of the United States responsible for interpreting and enforcing federal laws prohibiting employment discrimination. The EEOC is also authorized by federal law to bring lawsuits on behalf of victims of employment discrimination, including sex discrimination. In a press release issued by the EEOC regarding the case, a Regional Attorney for the EEOC, Debra M. Lawrence, stated that "Title VII protects both men and women from unequal treatment based on gender." The Director of the EEOC's Philadelphia District Office, Jamie R. Williamson, added that the "EEOC is committed to ensuring that all employees, men and women, are evaluated based on their qualifications, not their gender."
Free Consultation With Inverness Discrimination Lawyers
Based in Ocala, Florida and representing employees throughout Central Florida, we have represented employment discrimination victims in hundreds of cases before the EEOC. If you have experienced gender discrimination at work or have questions about the federal anti-discrimination laws, please contact our office for a free consultation with our Citrus County, Florida employment discrimination attorneys. Our employment and labor law attorneys take employment discrimination cases on a contingency fee basis. This means that there are no attorney's fees incurred unless there is a recovery and our attorney's fees come solely from the monetary award that you recover.